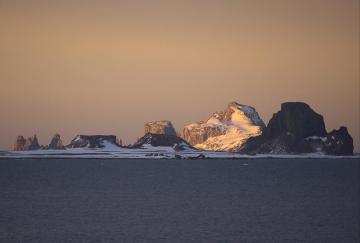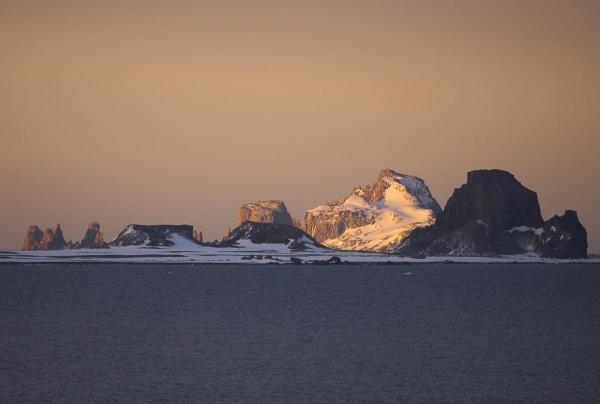 Our official departure time for the national park bus was 8 am, but we were told that is the time the bus actually leaves town. A bus would take us from the hotel before this and we needed to be ready at 7 am. We did exactly that and were waiting outside our hotel at 7 am. Several buses came and went through our street to stop at other hotels, but not our bus. It finally came at 9 am!
After many professional and interesting lectures about Antarctica while we were aboard the Ocean Nova, our expectations were high for a guide on this tour. For this reason we asked for an English-speaking guide. Unfortunately, our ''English speaking guide'' told us nothing. After her first ''welcome'' the bus radio broke down, and she informed that she could not speak without it.
Even so, without a guide our excursion in the Park was very fascinating. The first stop we made was Cueva del Milodon Natural Monument. As we learned from its description at the park entrance, it was comprised of several caves. However, we had time for only one. I think it was one of the larger caves, because it was unbelievably huge. A hundred years ago in this cave were found remains of the Milodon, a large animal, similar to a big bear. Milodons used to live here about 10,000 years ago. A live replica of it is standing in the cave and is much larger than contemporary bears - about three meters tall.
After the cave, we moved to the Chilean National Park Torres Del Paine. The park covers 180,000 hectares. It is interesting that until 1959 this area was sheep pasture. Now it is recognized by UNESCO as a Biosphere Reserve. ''Paine' is an Indian word meaning blue, and torres means towers in Spanish. This is the name for the three spectacular granite peaks in the middle of the park. In reality they appeared a little bit violet. Glaciers are covering the mountain slopes, and blue icebergs are floating in the numerous beautiful lakes surrounding them. Rivers of the purest waters were running between the lakes. Some of them were running very fast with picturesque waterfalls. As for the wildlife, we saw here guanacos (a kind of llamas), flamingos and many other birds.
We had our first stop after ten minutes of walking to the lake named Gray. While going back to the bus, on the trail we met a Chilean couple from the Ocean Nova cruise. All four of us were glad to see each other, as if meeting some old friend! The Chileans said that they had rented a car and wanted to visit this park on the way home. Can you imagine the possibility of this meeting! We parted three days before several hundreds kilometers from here and there are hundreds of trail in Torres Del Paine!
We spent total about five hours in the park, but felt it was not enough and were envying the people staying here for a few days. It would be a real pleasure to wake up in the camp here and hike around for the entire day! If we have chance to come here again, we would definitely do it!