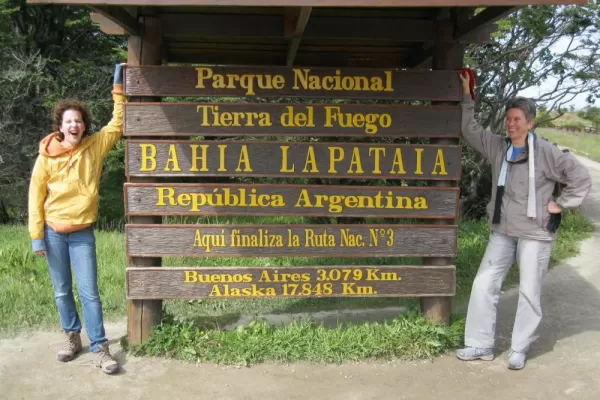 A much shorter bus ride back to El Calafate on this sunny morning, arriving to be greeted by a taxi driver who drove us through El Calafate and another 15 minutes to El Galpon ranch where we were greeted at 2 in the afternoon like we were long lost friends, offered wine and lunch, and oriented to the beautiful layout which includes broad vistas of a bird sanctuary, sheep pasture, and Lago Argentina all from the dining room as well as from guest rooms that had channel views.
Then they told us about the included excursions in the package deal that Adventure Life books for us: on any evening (we went on our arrival day) you can go on a guided tour of this working sheep ranch that starts with hot chocolate and pastries followed by a history of the ranch, a herding demonstration (using dogs and horses), a horseback ring race (everyone can try!), a narrated nature/botanical tour of the grounds, then a sheep shearing demonstration, a sit down dinner with an amazing variety of salads, fruits, vegetables, breads, and lamb served five ways (tenderloin, ribs, sausages), followed by a folkloric dance show. All included!
A truly wonderful and relaxing way to spend the evening - especially during Argentina's summer when it stayed light out until after 10 pm.