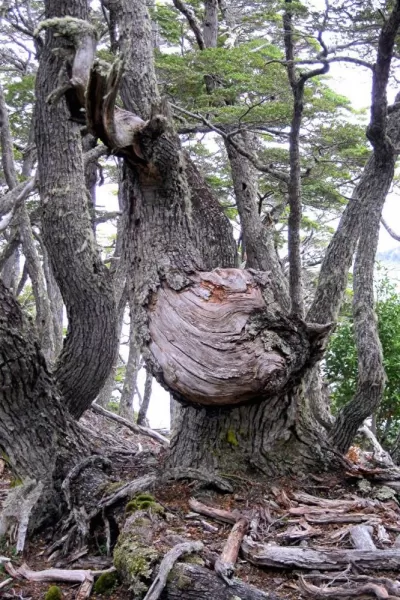 Today we took a bus ride through the park (guanacos, Andean condors, amazingly multicolored blue green mountain lakes), then a boat ride across Lake Pehoe to start our hike to French Valley. Because it was Christmas Day, the last boat back was earlier than usual and so we had to keep up a brisk pace to get to the lovely spot by a mountain river with glacier view where we ate our sandwiches and chocolate bars before heading back. The views were lovely as were the various flowers and plants the guide told us about.
Today was the only time we had to get off our bus to cross the narrow bridge into the National Park. What a lark!
A fine served dinner followed by a game of cards with some fellow travelers and then back to Dome Sweet Dome.