I had heard tales of taking the "polar plunge", but it usually involved a 2 second dip into arctic waters, or running in from a beach and then jumping in a hot spring.  After our final landing on our final day in Antarctica, our guides decided to give us the opportunity to experience this crazy (and probably really stupid) activity.  We had no idea that they had a slightly different challenge in mind for us!
So, here is the story of how I took the polar plunge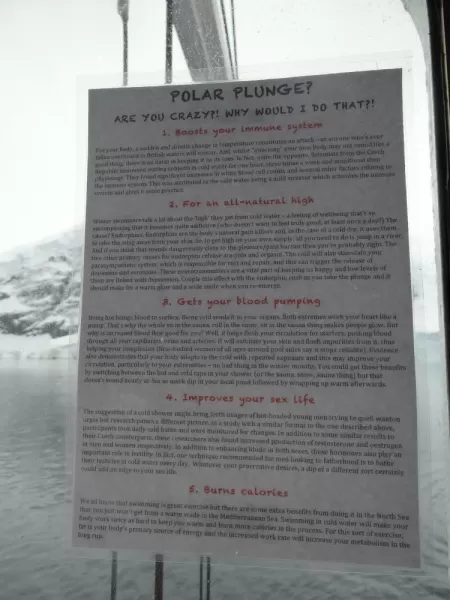 Step #1: Get suited up: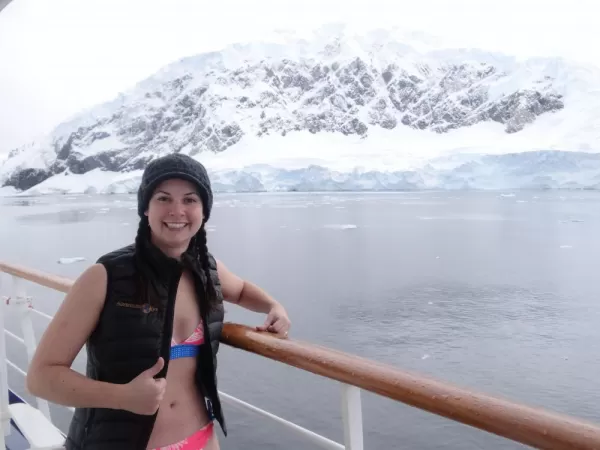 Step #2: Get courage from a stiff drink: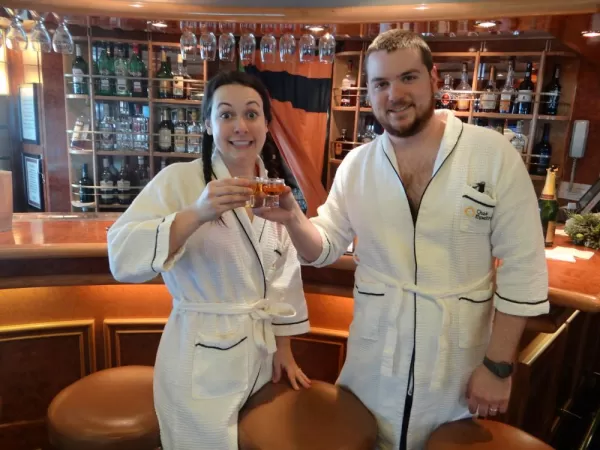 Step #3: Be the first two in line so you don't have to wear a wet harnass (then start wondering about WHY you need to wear a harnass)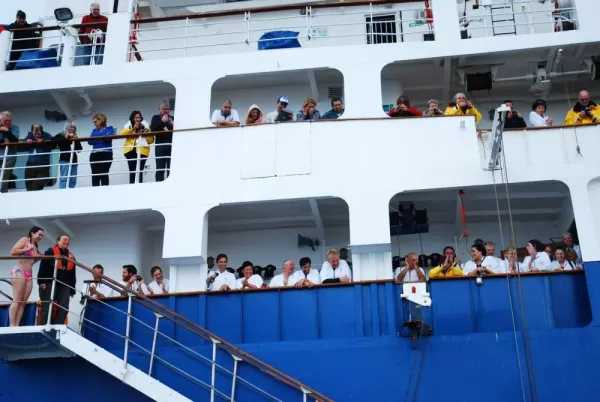 While in line, start to notice what the crew is wearing, and that they keep moving icebergs out of the way in the water: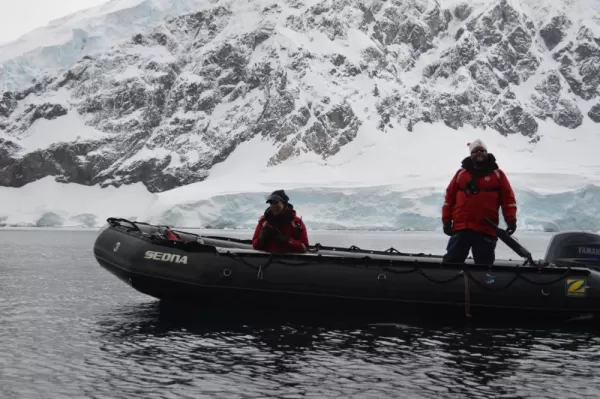 Step #4: Get harnassed in: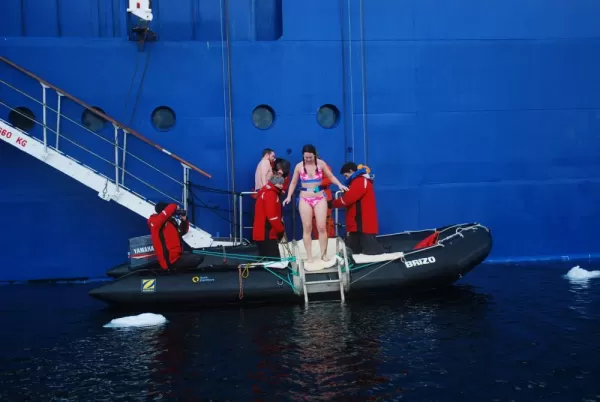 Step #5: Listen to instructions (assuming:"Jump in and climb out"):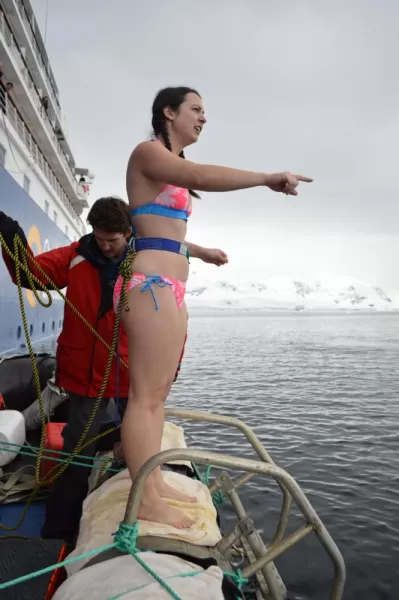 I'm sorry, did the guide in the zodiac 100 feet away just say "Jump in and swim to me" ??????
Step #6: Against all your better reasoning skills, JUMP!: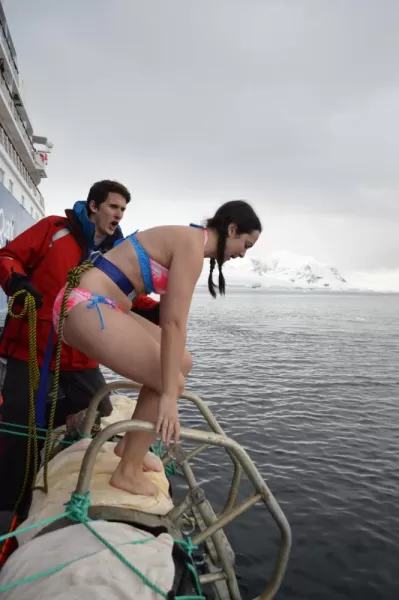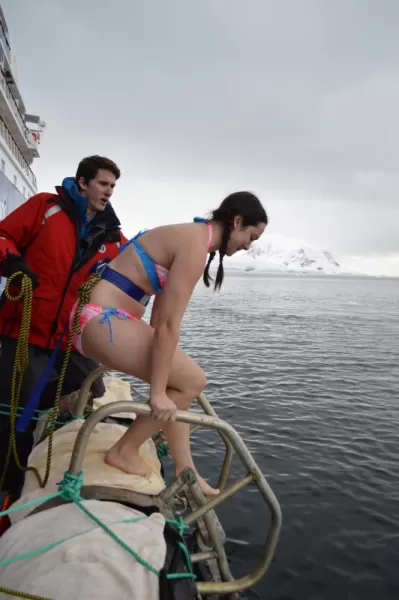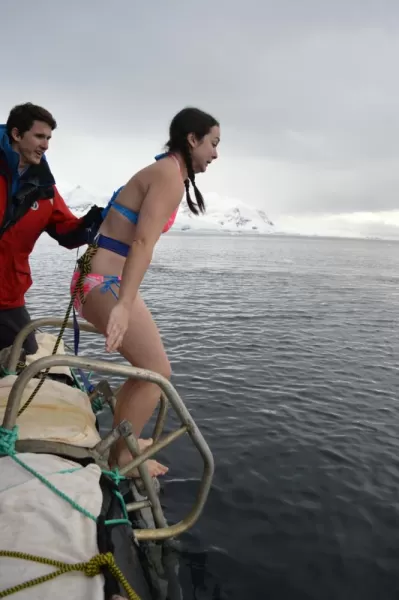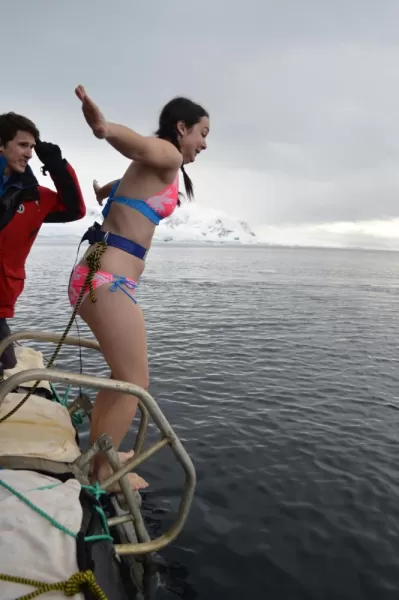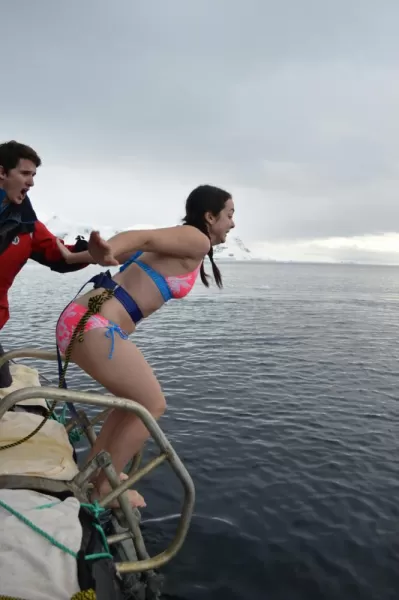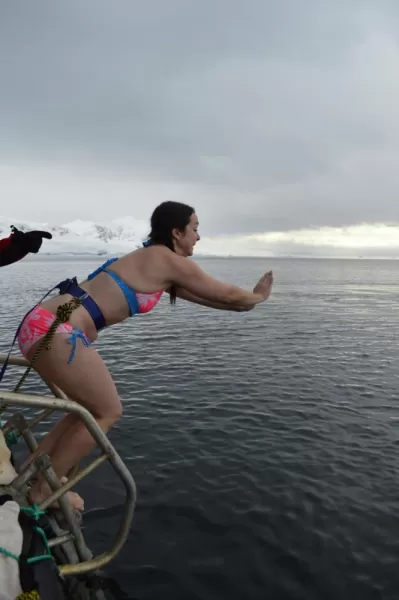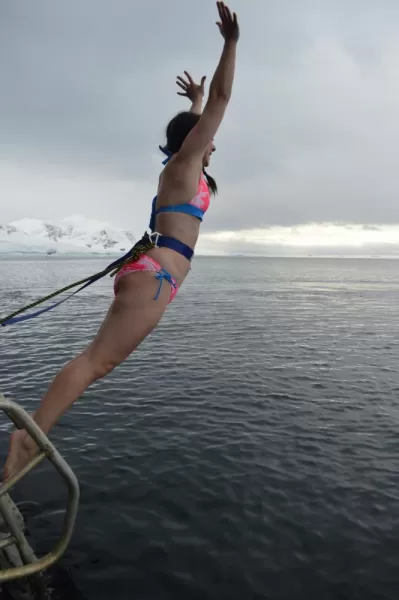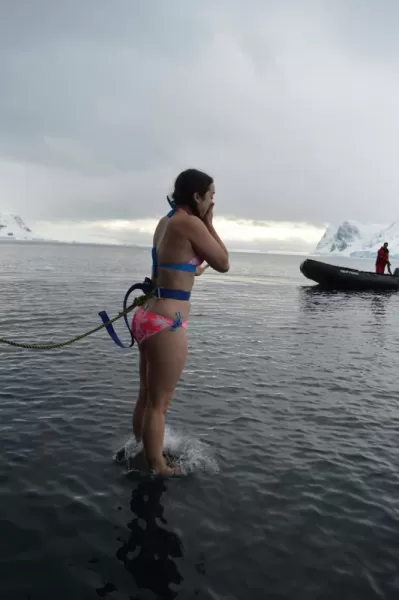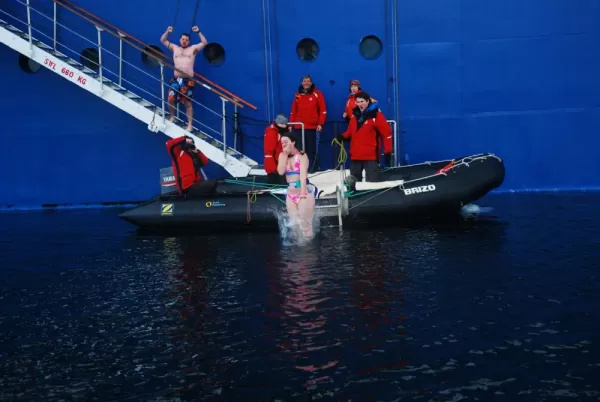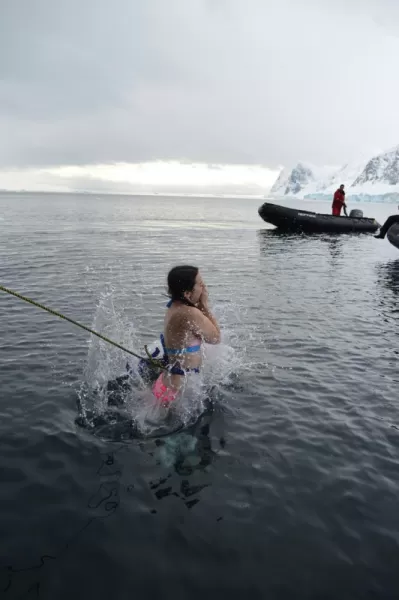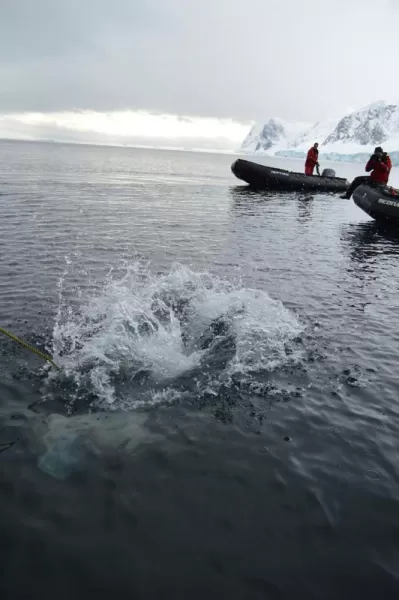 Step #7: Start swearing and swim for your life: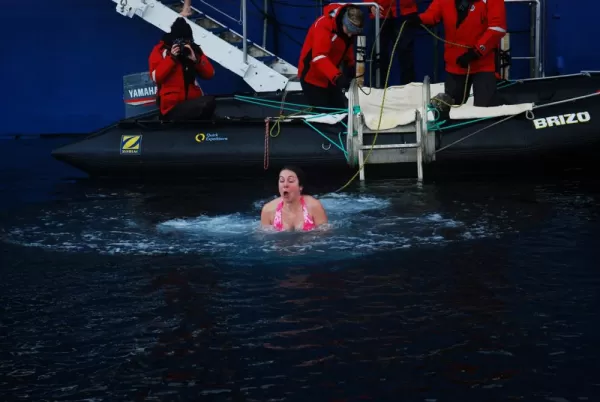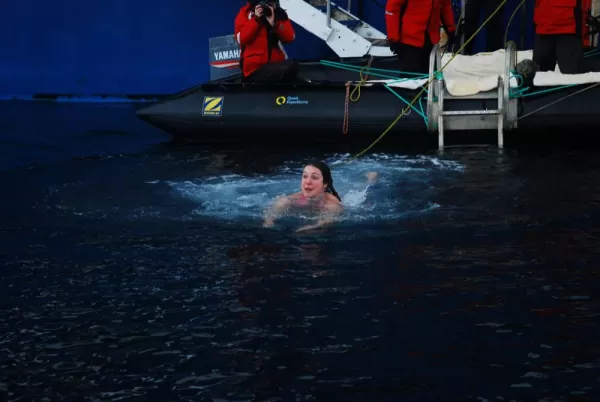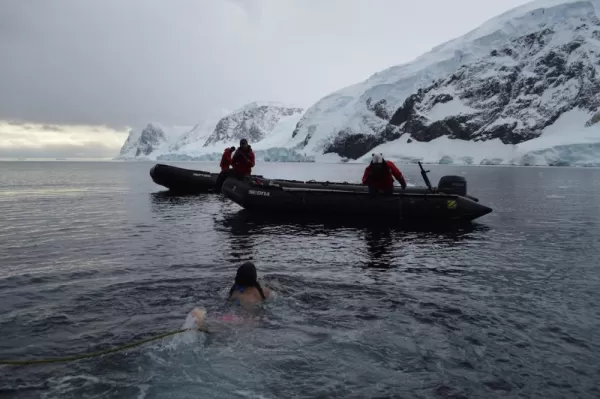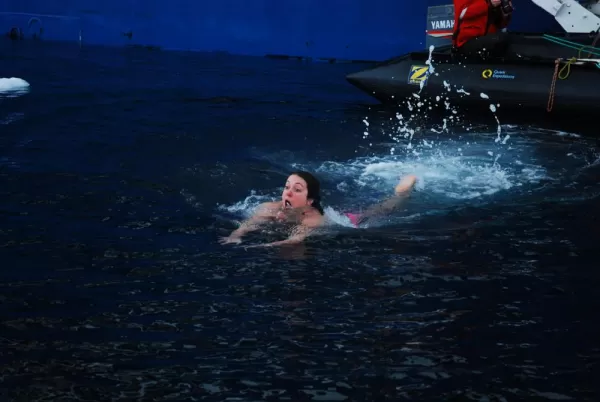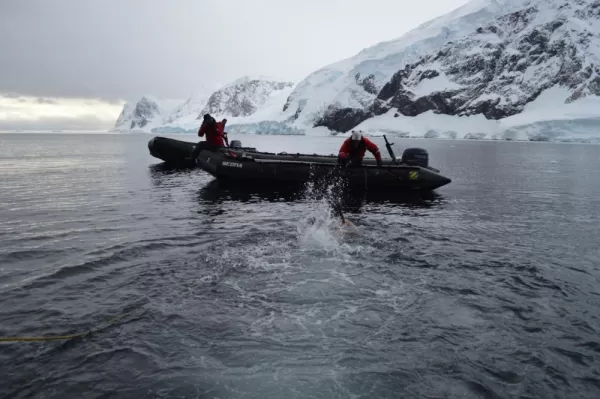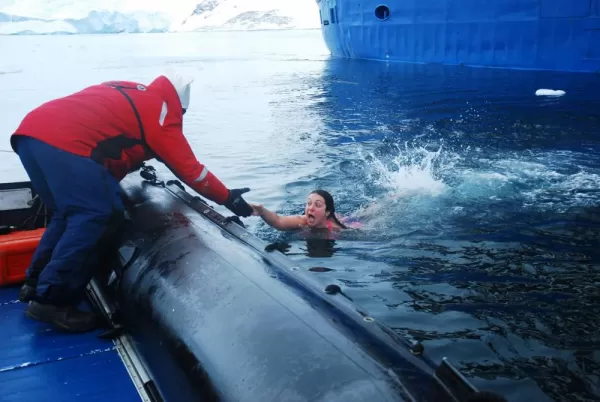 Step #8: Reach the other boat, so excited to make the pain stop: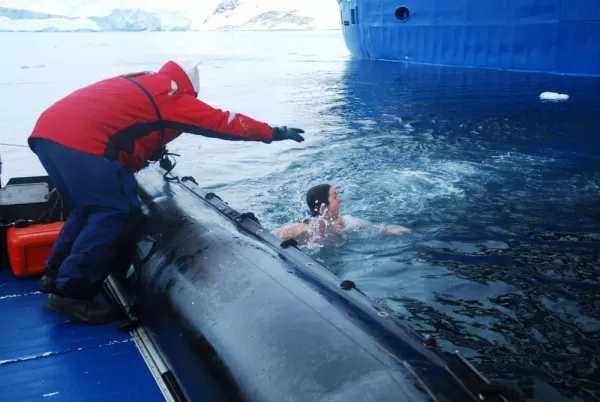 I'm sorry, what did you just say?  SWIM BACK!?!?!?!
Step #9: Realize you should pay closer attention to what will be expected of you, start swearing and swimming again: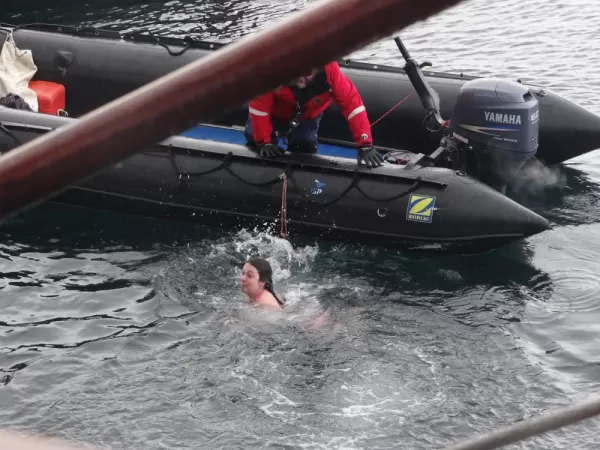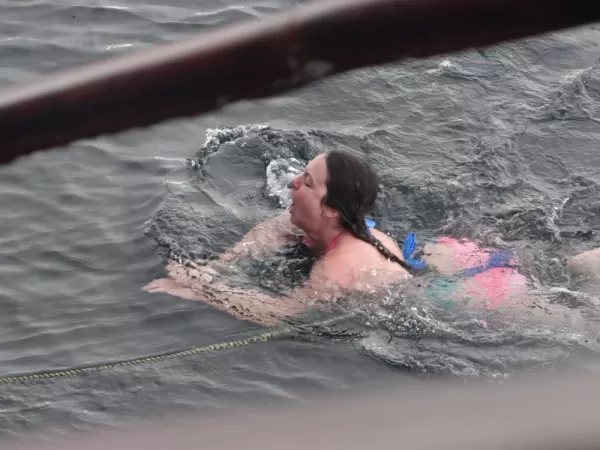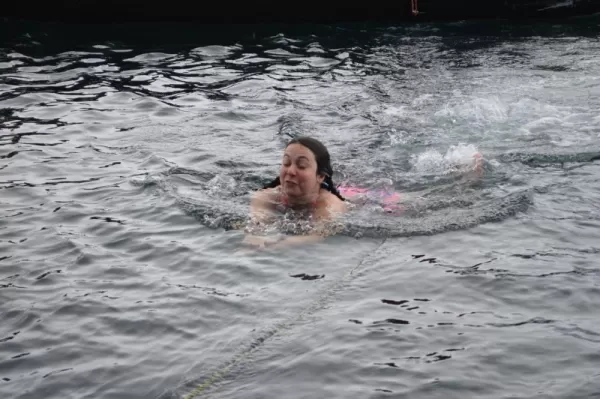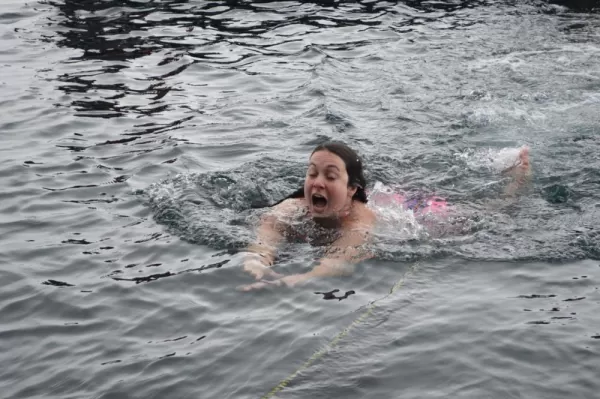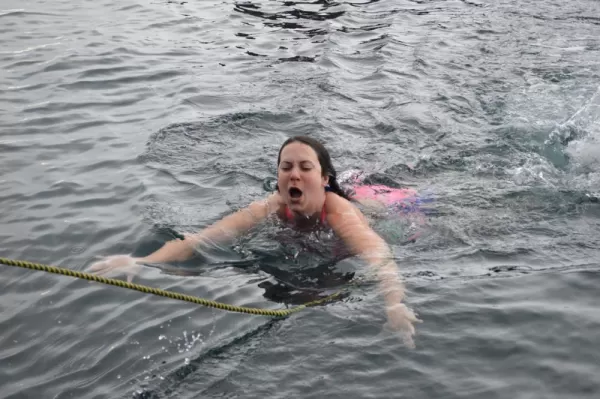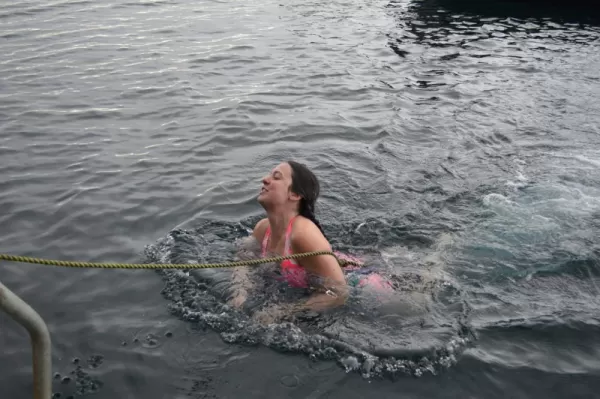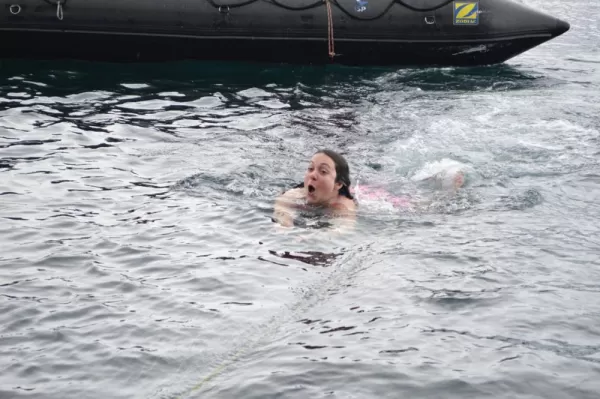 Step #10: Make your glorious escape from the icy abyss: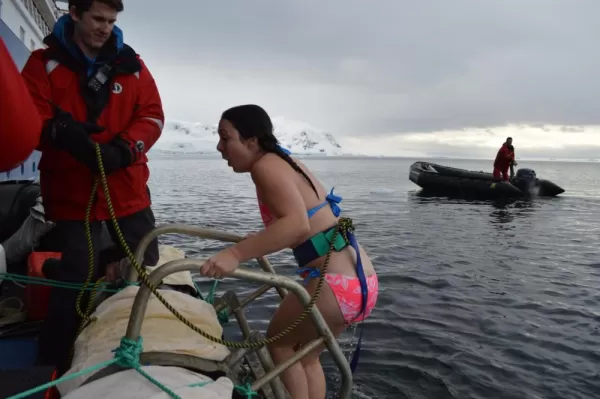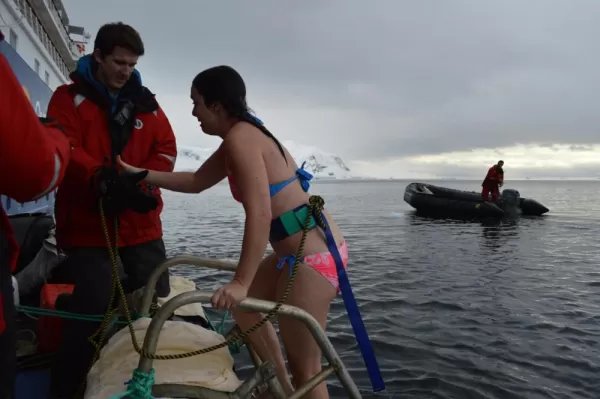 Step #11: Take the obligatory "we did it!" photo: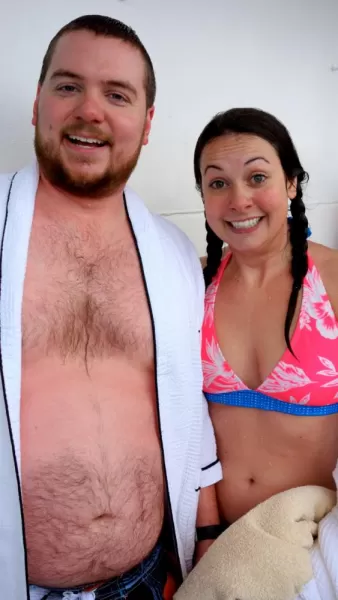 Step #12: Enjoy the sensation of feeling returning to our bodies in the hot tub: