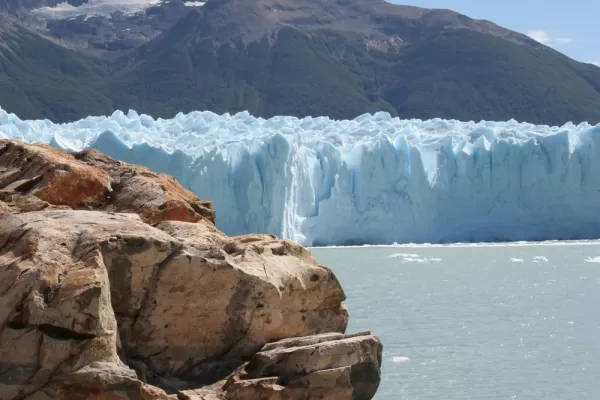 This is the tail end of our 2-day visit to Santa Cruz, Patagonia. We flew from Ushuaia to Rio Gallegos and then drove 3 hrs by private car to our sister ciudad. The drive was over the expansive flat pampas and the air is so clean/clear that the ends of the pampas actually curve with the earth. We have never seen anything so expansive and clear. There were many wild ostriches and llamas along the way.
The town is located on the east coast of Argentina and sits on an estuary of the Rio del Santa Cruz. It is like no other town we have visited. No one locks anything, everyone is friendly and knows everyone else. They all say hi to all the visitors. One 83 yr old Indian invited us in his home and posed with his arrowheads and animal skins.
There are no road signs. The houses are mostly what we consider very poor but they say they are all middle class and no one is rich nor poor. We are always greeted with a warm handshake and for Jean, with a side kiss like the French but only one side.
Our motel is a trip! Very new and you can tell they try hard to please. The towels are twisted into swans with flowers in them. The toothpaste holder has real flowers and greens. There are chocolates and candies everywhere, along with a kitchen and food. There is a "disinfected" tape across the toilet.
The town is very flat, arid and reminds us of New Mexico (it is a desert). There is no stress here. People sleep late, eat late and take their time. However, everyone is employed and most work more than one job. There few no stores as we know them—businesses are inside homes.