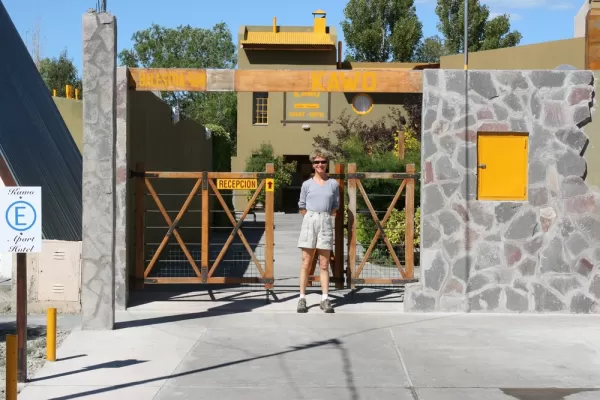 We made it to Ushuaia, the southern most city of the world! It took all day to travel from Mendoza.
This place is truly spectacular. It is the gateway to Antarctica which is 700 miles to the south. The town itself is ok (70k people), but the natural sites are really beautiful. We had 2 all day private tours (because it is so reasonable) of Mother Nature at it's best. Day 1 we took a zodiac to a penguin colony which had a Magellan colony and a Gentoo colony. These penguins are of moderate size rather than huge (we will do the Kings on a side tour of our cruise). It was really neat to see these creatures in the wild and watch them swim, waddle, etc.
There was one pathetic penguin, a rock hopper, which was sick and was lost from its own colony which lives on a different island. Very sad, the guide said it would die because it was being shunned by the other colonies. We then hiked a 7 km trail on a private island called Gable Is--unbelievable. Only one tour co. is allowed in and only 25 people total can occupy the island at one time. The sites of the mountains, bogs, birds, flora, were spectacular and what really struck us was how "loud" the solitude and quiet of the island was. We had a catered lunch (by our guide) atop a mountain overlooking lakes, fields and forests with mtns. in the background.