In the morning we took a boat trip up Last Hope Fjord which was supposed to have taken us to a Zodiac trip on the Serrano River. The wind began to blow too hard and we had to turn around about three quarters of the way, but we were given a van ride to the Zodiac base. We took the Zodiac to the Serrano Glacier where we left the boat and walked up near the glacier.

We arrived by van at EcoCamp in the late afternoon and were delighted to find such a unique place. It would take paragraphs to describe the cabins and other buildings, so check out my pictures.

In the evening we met our group of thirteen. It was truly an international group with only a few Americans. We were served pisco sours while we learned about our next day's adventure, and then ate an excellent dinner. They even had a pastry chef who made beautiful deserts.
Want to Go?
region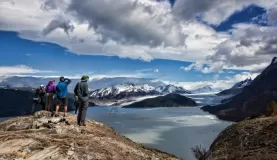 4-5 Day Tour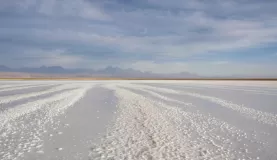 8 Day Tour