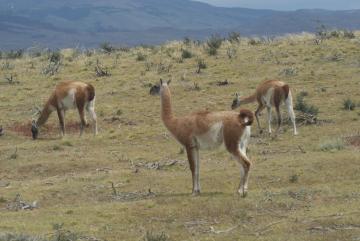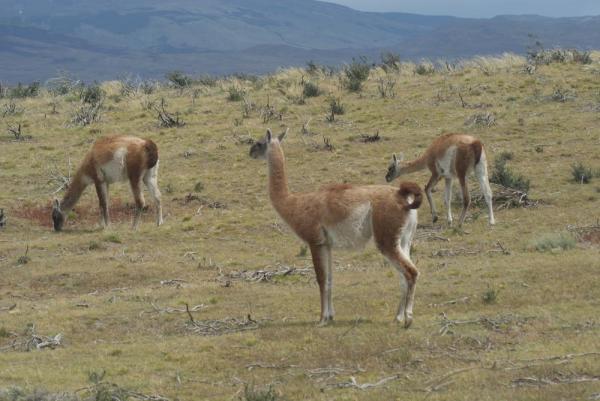 Drove from Calafate this morning toward our ultimate destination of Los Glaciares National Park. We were treated to remarkable view of Lake Argentino as well as the steppes and hills of Patagonia. Got our first real introduction to the winds of Patagonia, as well as a rainbow. The third day of my trip and already I have forgotten the less than stellar beginning. It was worth everything it took to get here!
Los Glaciares National Park, created in 1937 is a UNESCO World Heritage Site that is over 1700 square miles and is the second largest national park in Argentina. It houses the second largest continental ice field after Antartica.
Today we visited Perito Mereno Glacier, named after Francisco Mereno, an Argentian explorer who helped resolve the border dispute with Chile. What a phenomenal tribute to someone! The glacier is nearly 200 feet tall, above Lake Argentino and you can clearly see the history of the glacier in its ice.
There are lines of dirt or stone that show how the moraines have been picked up and carried along with the glacial movement. Areas of ice vary from the whitish, less dense ice to the spectacular blue color of the very dense ice. It was difficult to keep moving on the walkways, there is so much to see and listen to. We heard the sharp pings of the glacier as well as the deep thundering of the ice movement and were rewarded at least twice to calving incidents.
Also go to walk through some of the surrounding forest areas and saw beautiful greens and moss and lichen covered trees. It was very difficult to leave such a beautiful place at the end of the day!