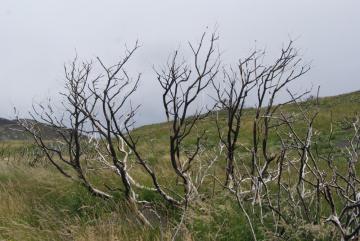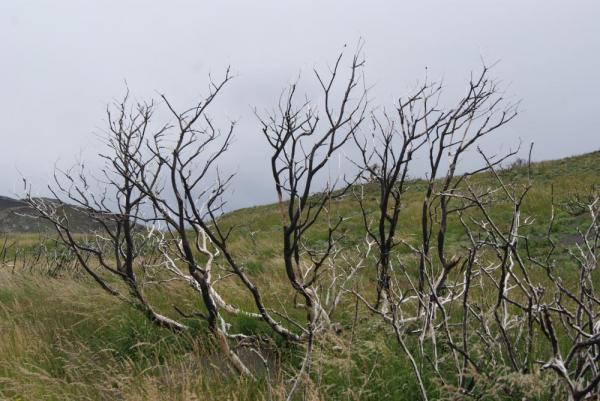 We leave Puerto Natalas this morning on our journey toward Punta Arenas where we will board our cruise ship for the journey through waters traveled by Magellen and one of my personal favorites - Charles Darwin.
One the way, we are fortunate enough to enjoy a visit to the Estancia Fitz Roy. Vice Admiral Robert FitzRoy was the captain of the HMS Beagle. The estancia raises sheep primarily but there are llama and the lupines abound! They are nearly as tall as I am. I've taken pictures to show my lupines at home what they can aspire to be!
Learned about sheep shearing and saw a demonstration of shearing by hand with shears. I'm not sure if it's because all that heavy wool was being removed or if the sheep just like being handled, but it did not seem to a stressful event for the sheep. The dip, however, didn't seem all that wonderful (they have to be dipped twice) although I'm sure the resulting lack of ticks is a good thing.
Enjoyed a wonderful barbeque and had a very nice tour of the ranch. There is quite a collection of... well, almost anything you can think of.. in one of the barns.
The estancia is on any island so we experiences yet another mode of tranportation - the ferry!
Onward to Punta Arenas where we had time to walk around the town to see the sites and pick up whatever essentials we felt necessary before boarding the Via Autralis at 6 p.m. - our home for the next four days. Tiera del Fuego, here we come!!