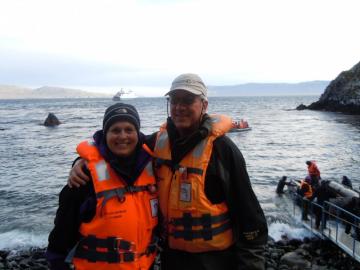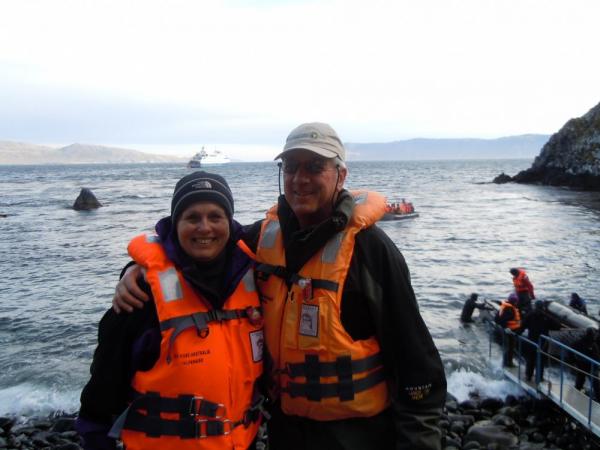 A must see, 70 thousand pairs of penguins on one island. Before going ashore, the crew gave a very good penguin documentary talk and slide show.
People walk around the periphery in a roped off area, though penguins have the right of way to get to and from the water.
The penguins walk up so close to you, you could reach out and touch them.
Later that evening, the ship came briefly out of the Magellan Straight and experienced a peak wind speed of 96 knots (110 mph) in the Pacific for about 20 minutes.