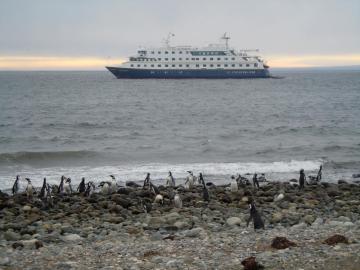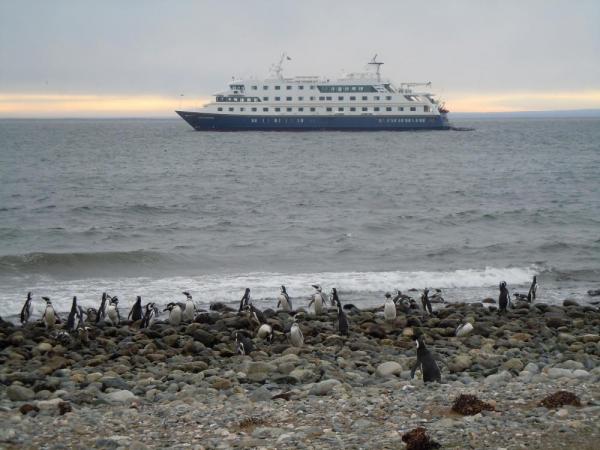 We found this 170 passenger ship right sized, comfortable, excellent food and plenty of it, crew and tour organizers really friendly. Pity the ship is going to the Chilean coast, but we got the benefit of the last voyage.
Daily excursions ashore from the zodiacs they loaded us on to at the stern. Crew were very attentive to passenger safety.
Cape Horn was very windy, and we were fortunate with the Captain's last hour decision to go ashore in the zodiacs.