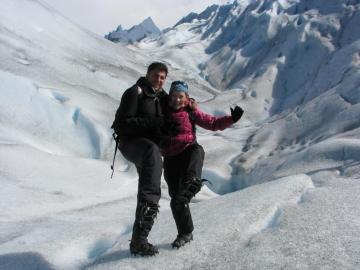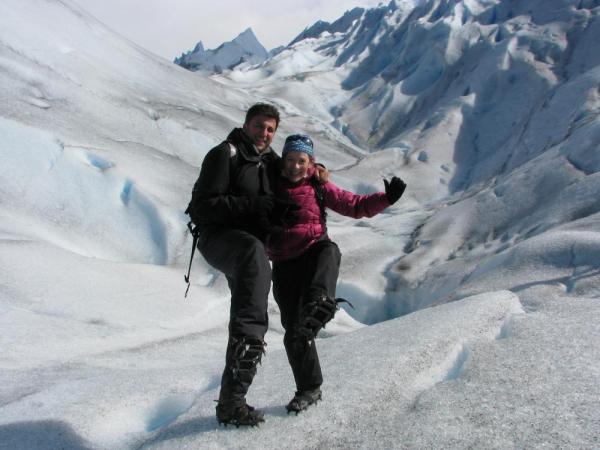 ...begins with a single step. I try to keep this saying in mind as my husband, Cory, and I set off for Ushuaia, Argentina for our once-in-a-lifetime Patagonian adventure. But the journey from our apartment in New York City - a whopping 6,458 miles away - requires a daunting itinerary of flights, including an overnight layover in Buenos Aires, before the trip can even officially begin. There is much debate as to what we should do with our time in the capital of Argentina - a mere 11 hours when all is said and done thanks to a 5pm hotel arrival followed by a 4am wake-up call. To sleep or not to sleep? That is the question.
We decide to just go for it. From the hotel we make a leisurely walk to San Telmo, the oldest neighborhood in Buenos Aries. I am enthralled by the cobblestone streets and quaint wine bars and it is so lovely to just stop and spend some time in an open air and share a bottle of wine and some cheese with my husband. Our ultimate destination is LaBrigada, a nearby grill that was recommended to us, but we take our time getting there. South American restaurants open later than what we are used to, and so there is plenty of opportunity to explore (and drink more wine) before sitting down to dinner around 10pm. Our steaks were even better than expected and Cory and I spend much of the dessert course congratulating ourselves on the decision to seize every moment of this trip. We even stumbled by an unassuming Irish pub on the way back to the hotel and decided to stop in for a shot of Jameson in honor of St. Patrick's Day.
Morning comes much too quickly. We are shuttled to the airport in time for our 5:45am flight, the majority of which I spend dead asleep on my seat tray. We finally arrive in Ushuaia that morning in need of a hot shower and a long nap.