I wasn't quite convinced I would see penguins until we were about 15 minutes away from Magdalena Island. This excursion is often cancelled if the conditions aren't quite right as the winds in Patagonia are fierce and unpredictable. I respected that probability. But, against all odds, we were picked up from our hotel at 6:45 AM to head to the Solo Expediciones office. I would recommend asking the hotel the night before to have some breakfast ready by 6:00 AM in order to grab something on time. We stored our luggage and hopped in the van with what we needed for that morning (camera, warm clothes, happy attitudes). When we entered into the Solo Expediciones office, we handed them our voucher. We hopped back into our van and continued about 30 minutes to the small port that had our boat. This boat had about 50 passengers, but it could hold 75 comfortably.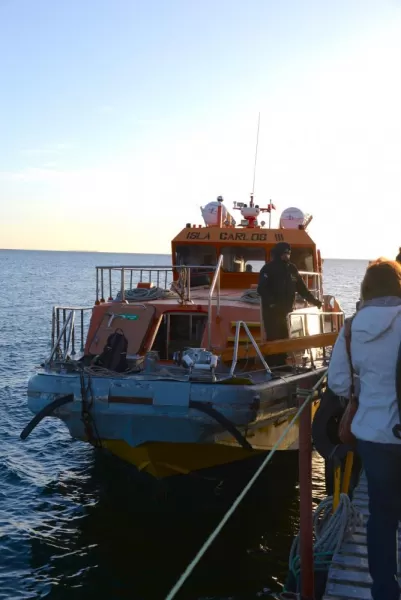 About an hour later, we could see Magdalena Island in the distance. Our guide informed us that we'd have an hour total to explore the island and meet our penguin friends. As soon as we stepped off the boat, we saw hundreds, maybe thousands of penguins scattered on the bare island. Some were at the beach, diving in the water to grab food or bathe. The others were standing or sleeping near their holes in the dirt. Many were still fuzzy young penguins or awkward teenagers, half adult on their bottom half. Toby and I enjoyed seeing penguins for the first time in the wild.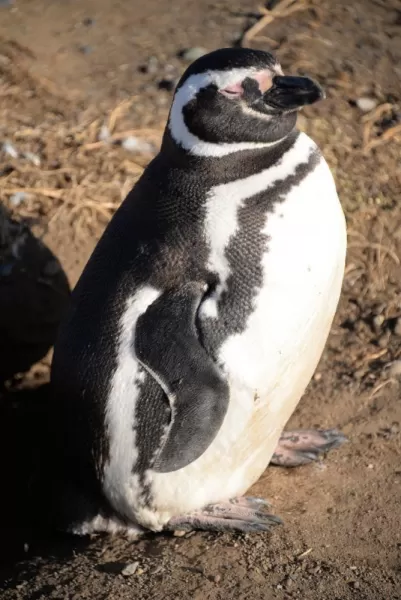 ​They were fun, loud, and curious little creatures. After having our hour exploring the island, we headed to Isla Marta. We didn't land, but the captain let us climb on top of the boat to see the sea lions and cormorants. Man, those cormorants were stinky. After having a chance to snap a couple of shots, we headed back to the dock. We arrived back to Hotel Rey don Felipe close to 11:30 AM to catch our ride to EcoCamp. If you are lucky to make it to Magdalena Island, enjoy every minute! And know that you are one of the few.