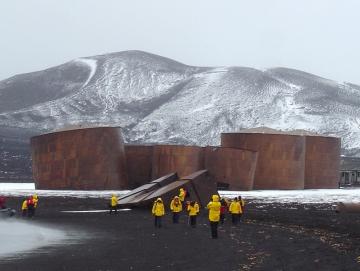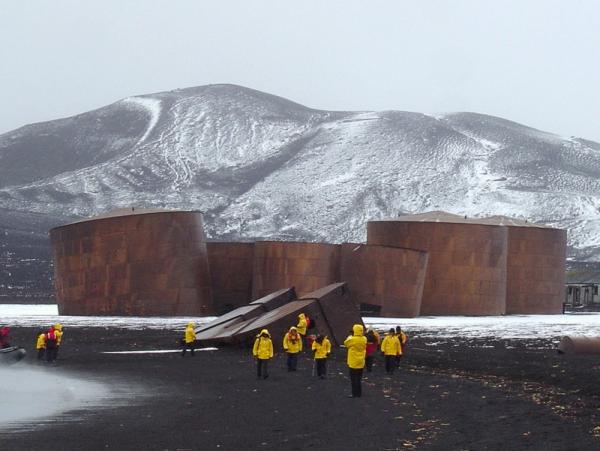 During the crossing of the Drake Passage we had seminars on ice bergs, glaciers, marine life, birds, vegetation and history. We received expedition jackets, special boots and directions on getting in and out of the zodiacs. Of course, if the journey through the Drake Passage was debilatating, then you could spend the day in your cabin. Fortunately, I was ok.
I especially liked the seminar on penguins. I could not wait to see my first penguin in its natural environment!
We did see Cape Petrels, Albatross, Antarctic Fulmars, Great Southern Petrels and Dolphins through the passage.