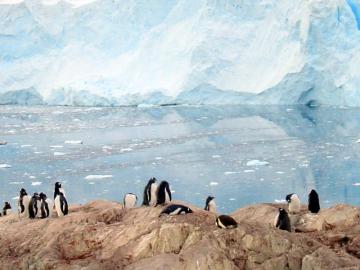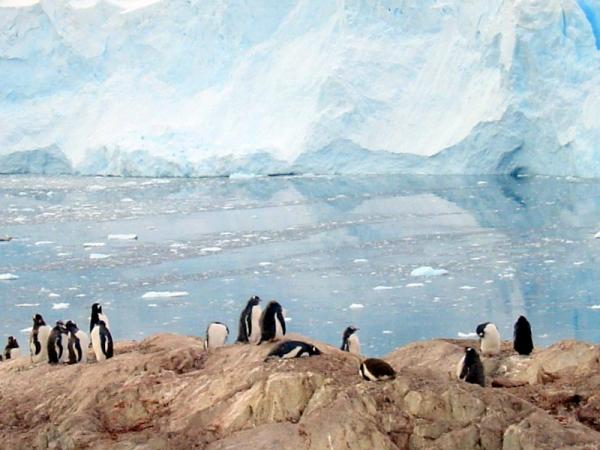 Another exceptional day.
Saw a Snow Petrel while zodiac cruising Paradise Bay. The glaciers in Paradise Bay are the size of mountains as the zodiac gets as close to them without being in danger. The other zodiacs look miniscule compared to the glaciers. The water is so clear that the mirror image is breath taking and picturesque.
There is ice everywhere, Antarctica embodies 90% of the world's ice.
When the zodiac motor was stopped the sound was SILENT. Total silence is hard to find in civilization. We were apart of something that is difficult to explain.
Base Brown, another zodiac landing on the continent, is 1513 nautical miles north of the South Pole and 9288 nautical miles south of the north pole.
Gentoo Penguins nest here. Once again we were entertained by the antics of these amazing "birds".
I like how the Gentoo steal rocks from each others nests to build their own nests.
At this point of our adventure all passengers on board had been offered the chance to take a polar plunge. I took the challenge and "yes", I did it! I dived into the cold Southern ocean among the swimming penguins.
Another zodiac landing was made at Port Lockroy on Jougla Point, western end of Wiencke Island. A British Museum, research station and post office are stationed here.
The Gentoo on this landing were a lot younger. We saw chicks that were only a few days old and would most likely not survive the coming winter and frozen waters. They would become feed for the Brown and Antarctic Skuas. The parents are very vigilent and devoted to the fledglings. It is quite heartening to see.
To end the long day, some of the passengers, went camping on the cold ice of Antarctica. I was one of these brave souls. We took a zodiac about 45 minutes away from the ship, at 8:30 at night to Dorian Bay on the northwest end of Wiencke Island. We did not return until 5:45 the next morning. We had to pitch our own tents. The penguins made their penguin noises all night and Antarctic "thunder" raged on and off. It was comfortable but then the temperature of the ice soaked into our mats, sleeping bags and clothing. What an adventure!