Today is our first day in Africa! We landed late last night after a long journey from Missoula including two missed flights and an unintended layover in Atlanta. Note to self, practice what you preach and get trip insurance! I am also wishing we would have booked our flights through Exito – live and learn.
We had a full day of touring planned for today. We were supposed to do a cycling tour through Soweto, South African's most populous township (the home of Trevor Noah), visit the Apartheid Museum, as well as do a tour of Lilliesleaf Farm. Since we hadn't slept in a bed for over 56 hours, we decided to sleep in and cancel the tour of the township.
Our first stop was the Apartheid Museum. The tour guide, also our driver, did not wait until we arrived at the museum to start the tour. He pointed out places of historical and cultural significance the whole way, while simultaneously giving us an abbreviated history of South Africa.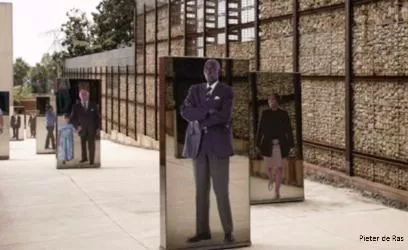 Upon arrival at the Apartheid Museum we were each given a ticket. The ticket provided entrance to the museum, but we were also assigned a skin color. I was black, my husband was white. We proceeded into the museum and took different halls, based on our assigned skin color. We of course, had quite different experiences. We then met up and continued the tour with our guide.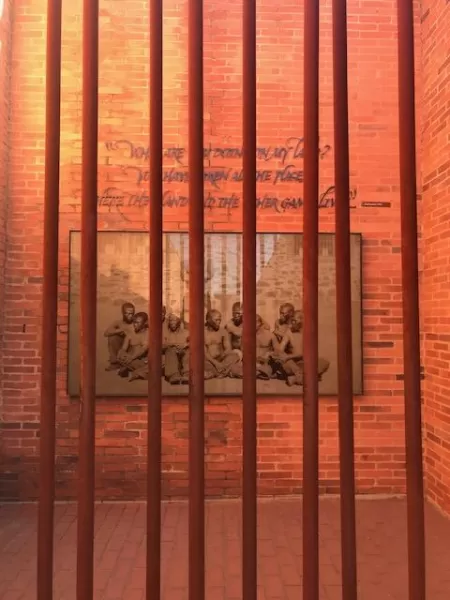 After the Apartheid Museum, we rushed to Lillie's Leaf Farm, the property where Nelson Mandela went underground right before his imprisonment. We learned of the work he and his colleagues of the National African Congress executed as well as the details of his capture (not surprisingly aided by the CIA).
By the time we left Lillie's Leaf Ben and I were both exhausted from the information overload and the emotional rollarcoaster that comes with learning about the human rights abuses that took place not so long ago. We headed back to our hotel in time for the dinner reservation we made at the Peach, which, was absolutely exquisite.