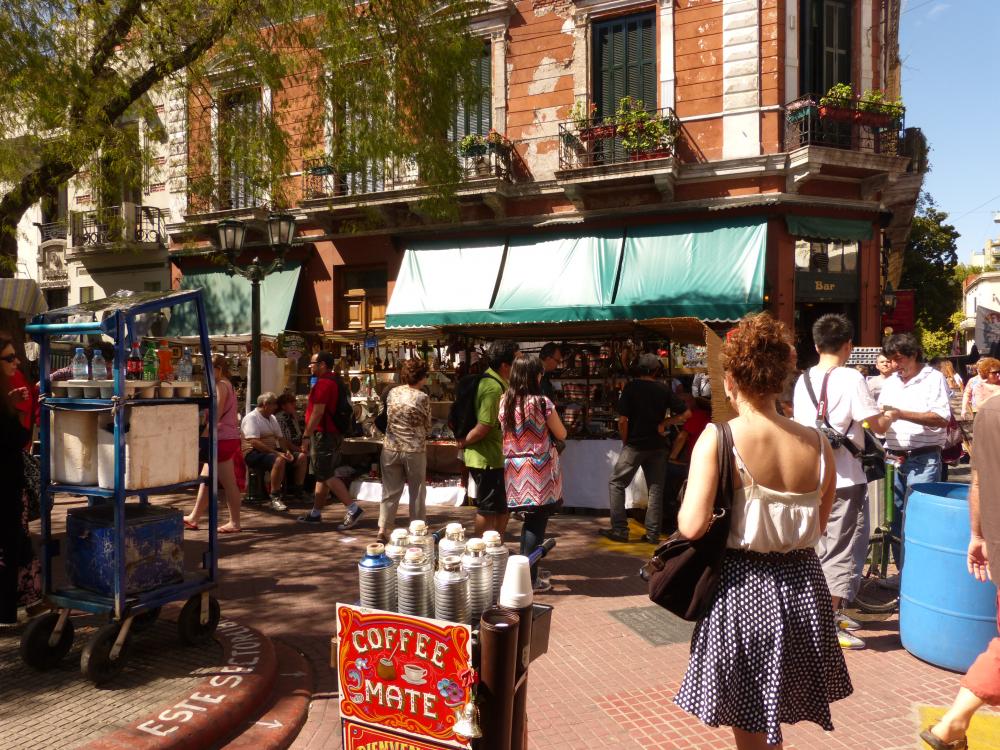 I'll be completely honest -- I love clothes. I adore coordinating outfits, accessories, shoes, make-up -- if it's pretty, I'm in. It's taken several years and an informal 12-step program instituted by my ever-so-patient boyfriend to admit this without shame -- but hey -- I'm a shopoholic! And where in South American should any savvy shopper go? Buenos Aires! The San Telmo Sunday market provides over 3 miles of artisan crafts, leather bags, hand tailored dresses, shoes, and antique jewelry. The entire Avenue Defensa is closed to car traffic, and with the dozens of chic shops that line the street itself, it creates a fashionista's paradise. Having read several guide books and the Adventure Life destination guide, I packed a wardrobe ready for fashion-conscious Buenos Aires. What I did not expect, though, was the results of a true "food and wine" tour. Which leads me to a bit of advice.
What NOT to wear in Argentina:
1. Anything involving a waist belt or similarly constricting device around the waist or stomach area.
Remember the bit about 4 hour lunches? Well, take it from me -- by the third course all I wanted was a terry cloth leisure suit. Pack for comfort as much as style.
2. Heels.
While you may feel under-dressed next to the throngs of Latinas effortlessly wearing 5-inch heels through cobblestone streets, grocery stores, and even the airport, you do not want to be stuck in uncomfortable footwear. I'd like to think our hours, upon hours, upon hours of walking counteracted some of the empanadas and dulce de leche.
3. Money belt that fits inside of your pants.
Oh wait -- John has worn one of these gems for the duration of our
Argentina trip
. While I get admittedly embarrassed while he fishes it out at the cash register, it is an excellent way to carry cash and avoid worrying about pickpockets. Ah, high fashion here we come!