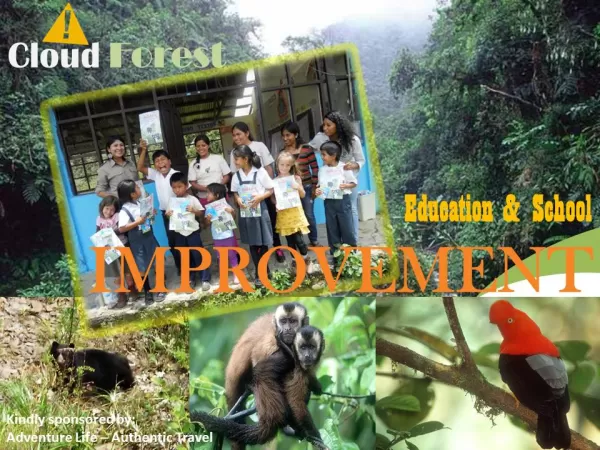 This April 2014 begins a new conservationist initiative at the Peruvian Cloud Forest (ACP Bosque Nublado). Thanks to combined efforts of local association
PERU VERDE
,
Adventure Life
and a wonderful Mother's Club of Chontachaca, hard work and great enthusiasm shall take place in order to set off the improvement of this Community's School and their children's entire learning experience. The project will include the following components:
Infrastructure and equipment
Providing new teaching material, along with sports and recreational tools. Creation of new learning spaces outside classrooms and the improvement of classrooms.
Training and Encouragement
Workshops and training lectures, educational video expositions, activities for improvement of self-esteem, visits to places of interest outside school, motivational activities, evaluation and follow-up activities and academic achievement certification.
Community development
Integration through the small experimental farm; for teaching and the exhibition of eco-practices and the use of land, water and handling of crops. Art and hady crafts courses
-aimed for economic diversification-
including cultural and recreational activities for adults.
This story just begins! Stay tuned!