Unlike most of the people who visit this archipelago, the Galapagos was never on my bucket list. It wasn't even really on my radar at all as a potential travel destination until I started working at Adventure Life. 
I learned a lot about the islands as quickly as I could to keep pace with the travelers who called in. I grilled my colleagues, memorized maps, and kept track of a "wildlife calendar" to know which species were most active at what times of year.
None of this prepared me for the reality of being in the Galapagos, which was so much more! Picture a tropical paradise, positively crawling with the most unusual creatures in such numbers that at times it's hard to avoid them.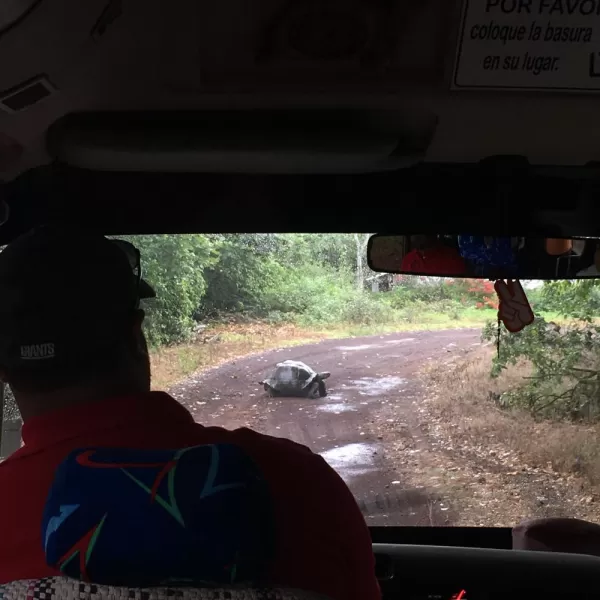 Getting off the plane from Quito, the first thing that struck me was the bright and hot sun - there is no mistaking that you are very near the equator - with nothing to speak of for shade. The lack of tree and the craggy black rocks dotting the white sand beach were subtle reminders throughout my stay that this was unlike anyplace else on earth. A scan of the horizon revealed one oddly-shaped mound after another, rising form the sea to varying heights. 
Like many visitors here, I made my way with my travel group from the airport in Baltra, across the island and it's military base remnants, to the Ithacaba channel, and off on my first adventure.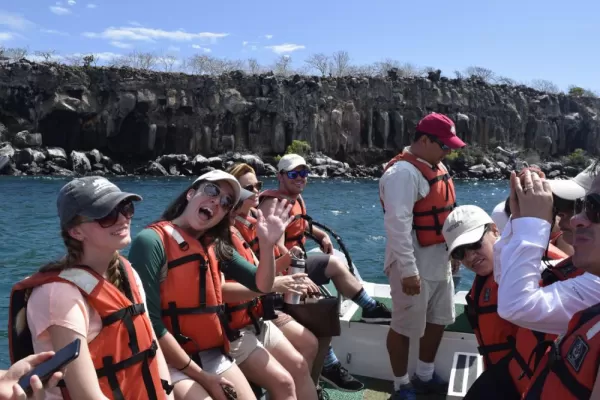 We started with a snorkel around Daphne Island, and what a way to begin! Having come with no expectations of wildlife (since no one can ever guarantee these encounters, even in a place so rich as the Galapagos) - I was utterly flabbergasted to encounter blue footed boobies, Nazca boobies, frigate birds, and petrels before we even got off our panga boat. Haven spent over a year talking about these creatures on a daily basis, it was like seeing a celebrity in real life. Underwater the wildlife was just as overwhelming - on the first try I encountered a sea turtle, a sea lion, two species of sharks, dozens of reef fish including a very cool puffer, octopus, and an eagle ray. Don't even get me started on the pod of dolphins I got to swim with later that same day!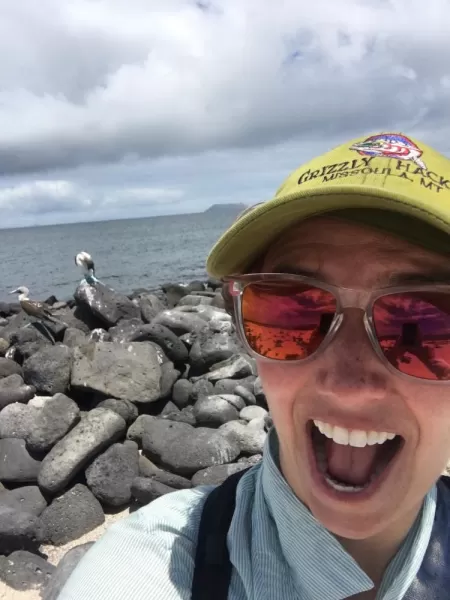 The rest of my stay proved to be just as rich with wildlife encounters - and I didn't even stray far from Santa Cruz Island. Even in Puerto Ayora, the largest human population in the islands, you may find any number of animals lounging by the water.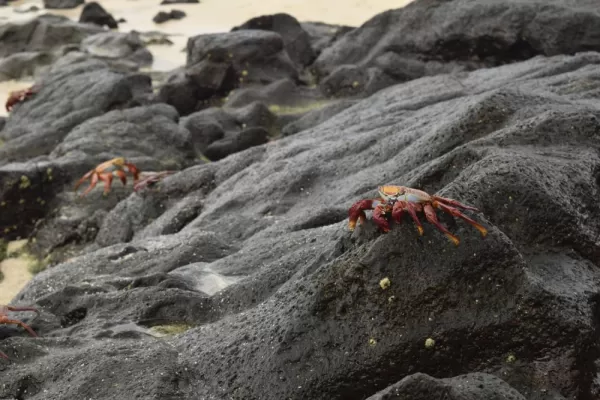 Perhaps the greatest pleasure of my stay, though, was the experience of the truly singular and truly special Galapagos Safari Camp.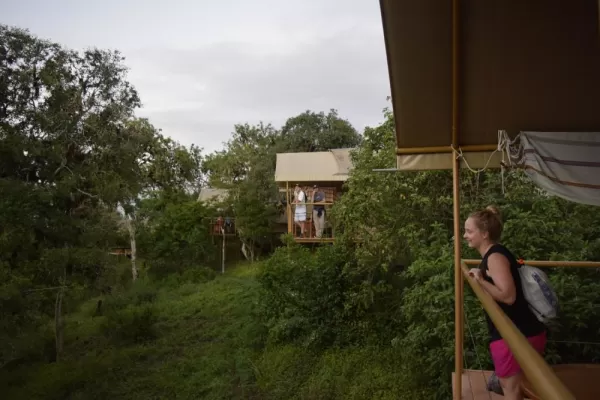 Located in the highlands of Santa Cruz and modeled after safari camps in Botswana, this property is the epitome of luxury, without sacrificing any aspect of the natural wonder that is the Galapagos. The main lodge can host dinner inside or outside, and with a beautiful water and stone walkway, combined with large glass windows, you never really feel indoors.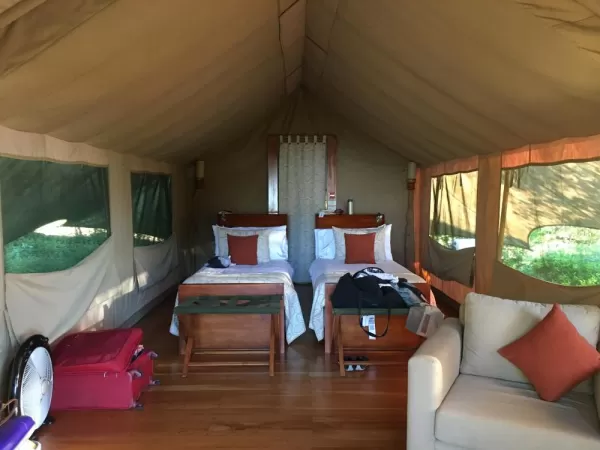 Each raised tent has screen vents to let in fresh air and keep out the bugs, as well as sliding glass doors which open onto your sea-facing porch. Ensuite facilities replete with hot-water showers are an unexpected amenity when you think of camping, but this is not your average camp experience by any means. Local Galapagenios coffee ground, a french press, and electric kettle helped to make an indulgent ritual of coffee on the porch each morning.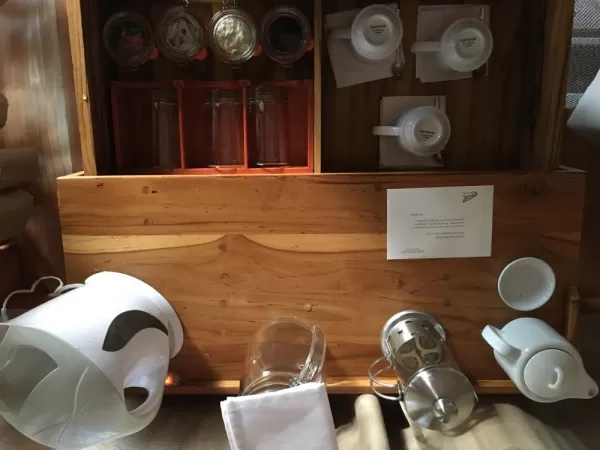 Comfort is one thing, but the personal touches and attention to detail put my experience here above and beyond anything I could have imagined. From thoughtful postcards laid on a pillow in the evening, bikes left at the tent door to inspire exploration, to Galapagos-specific trivia cards at the breakfast table - the staff here has thought of everything and will go to any length to ensure you have an unforgettable experience - not just of this far away place, but also of their little nook among the natural wonder that is the Galapagos.