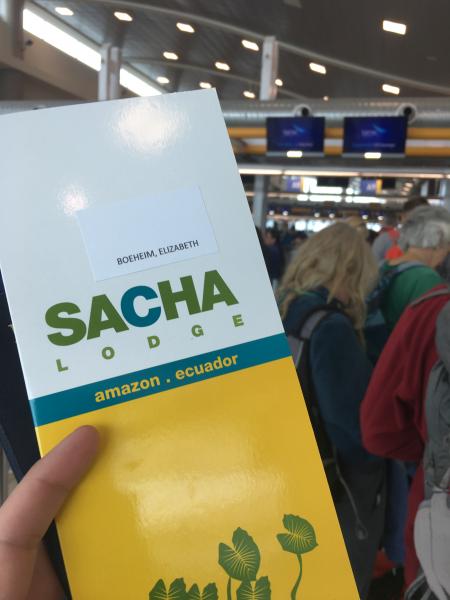 My first stop in Ecuador took me to the Amazon basin. Encompassing an enormous portion of the country, specifically I headed to the Yasuni region. Getting here, and just about anywhere else in the Amazon is done most easily by plane. Early this morning it was back to the airport for me - I took the 4 minute shuttle from my hotel back to the terminal where I was greeted by a Sacha Lodge representative who showed me to the VIP check in line and provided some materials to review on the plane.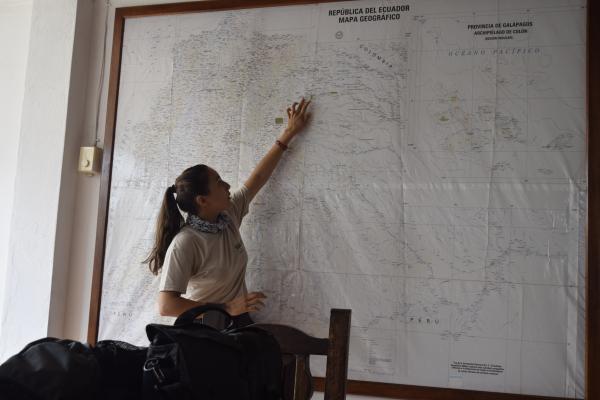 It is a 30 minute flight from Quito to Coca (also known as Puerto Francisco de Orellana). You may even see the new airport under construction when you reach the tarmac. Upon arrival, there is a bit of a mad dash to get your luggage, and almost all of the folks on the plane were meeting guides from their respective lodges. It took about a half hour to get my bags - be warned that there is not a bathroom in this very simple airport. Once I got my bag, I found the Sacha representative outside and and hopped into a bus for a 5 minute ride into the city center of Orellana to the "Sacha House" - the welcome center where we would have a snack and briefing for the next leg of our journey. Washrooms and space to stretch your legs are provided while you spend about a half hour here.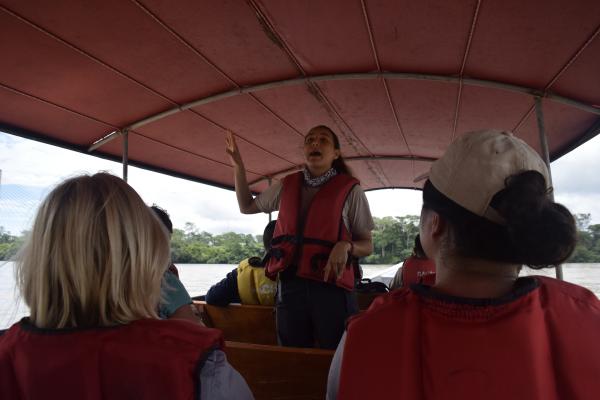 Part 3 of the journey was a motorized canoe ride down the Napo River. On the 1.5 hours ride in the open-air boat, I got my first view of this very different ecosystem. Don't forget a layer for the breeze - in the Amazon, and a lot of other places in Ecuador - layers are key! After many beautiful miles of lush vegetation, we turned off the main river to a small channel where we disembarked our motor canoe for leg 4 of the journey.
Another little pit-stop before we started our first adventure: a 20 minute walk along a raised boardwalk to the even smaller channel set back from the main river. This was my first view of the bright heliconia flowers and active wildlife and a preview of the explorations ahead of us.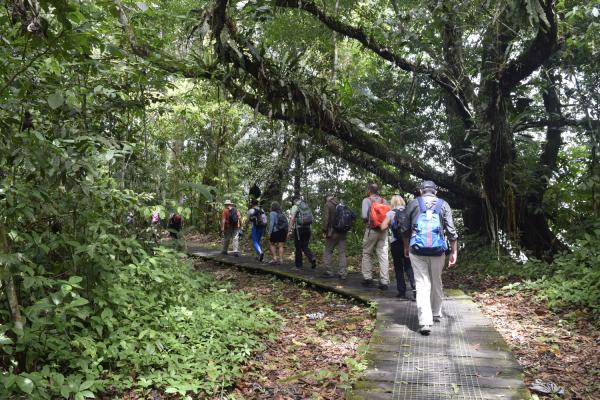 The end of the boardwalk brought us to the last leg of our journey: one more canoe ride all the way to the lodge. Sacha guides paddled us along a small canal deeper into the jungle. And then all of a sudden the canal opened up onto a deep, dark tannic lake that is home to eels, piranhas, and caimans. You can enjoy a dip, as long as you stay inside the steel cage!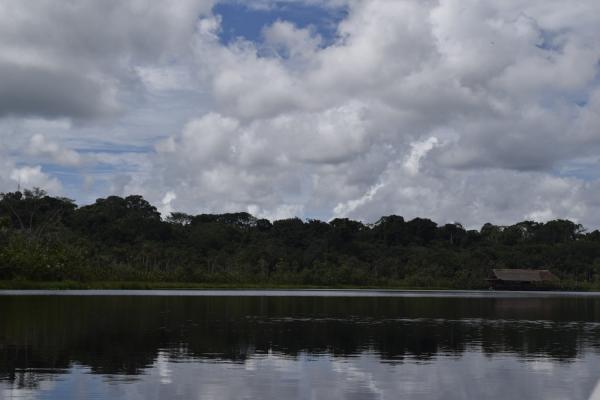 Getting out of the last canoe, we were met with a refreshing lemonade and shown to our rooms. I had arrived! Next up - lunch, a welcome from the lodge's manager, meeting my group and guides, and then our first excursion together!