Elizabeth Bay was full of wildlife.  There is no landing place--we explored from the dingies.  The red mangroves are a great refuge for a variety of animals.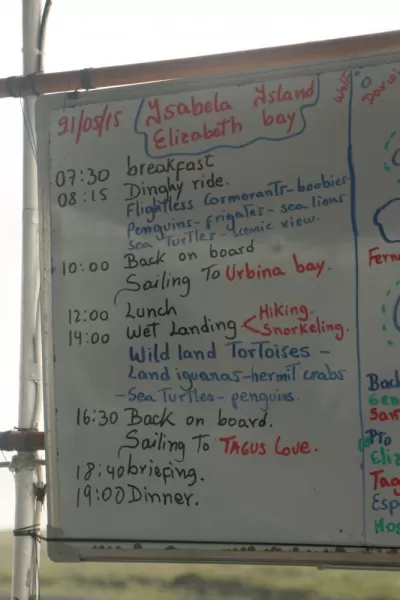 We viewed eagle rays, golden rays, bluefooted boobies, sea turtles, sea lions, flightless cormorants...on the water we saw 16 penguins and flying fish!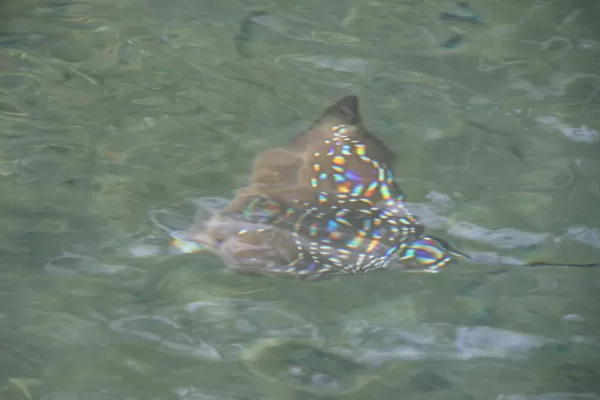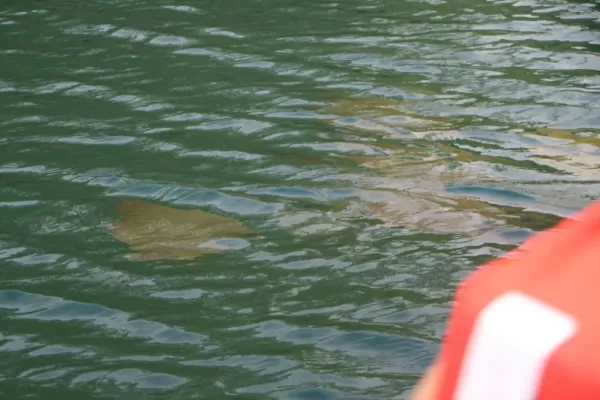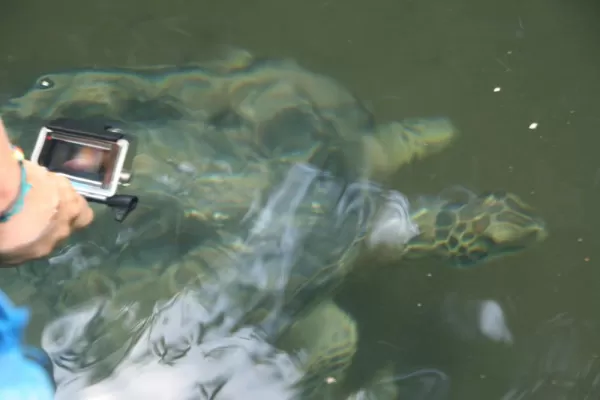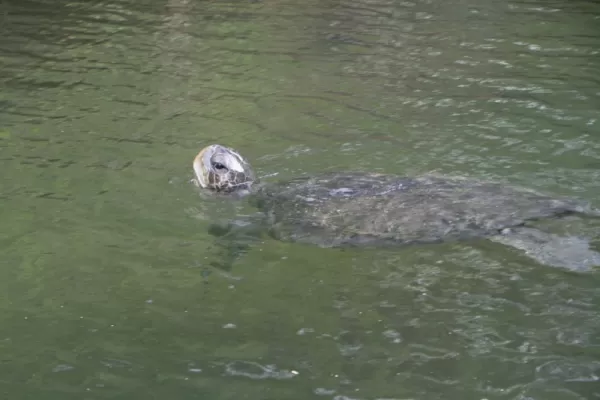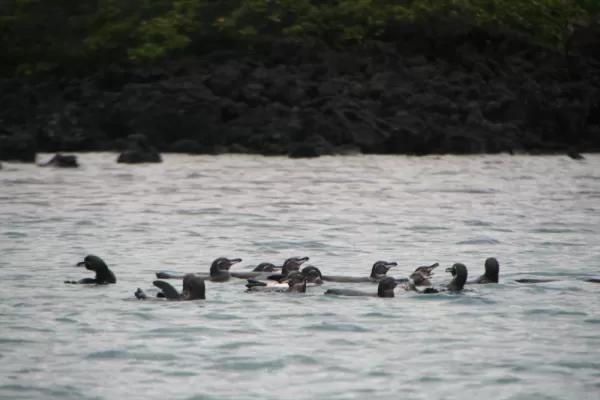 This series of photos (more in the album) was some of my favorites...three of the iconic species of the Galapagos grouped together for amazing poses.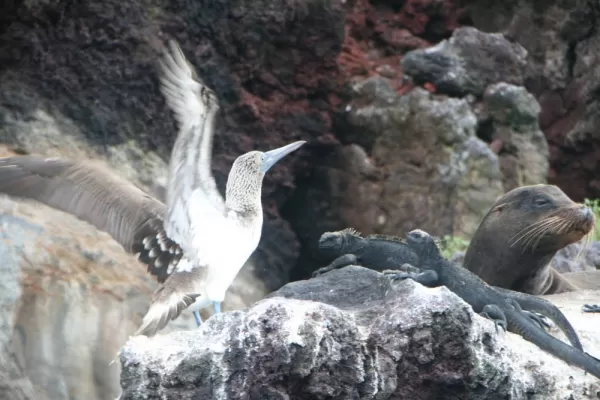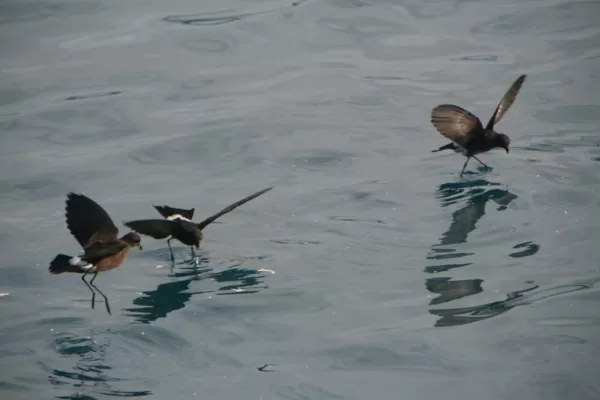 Storm petrels hover over the water, feeding on plankton. You could see them between swells and they always looked so delicate.  Like the ocean could just swallow them up.
 From the Guantanamera, we saw a whale!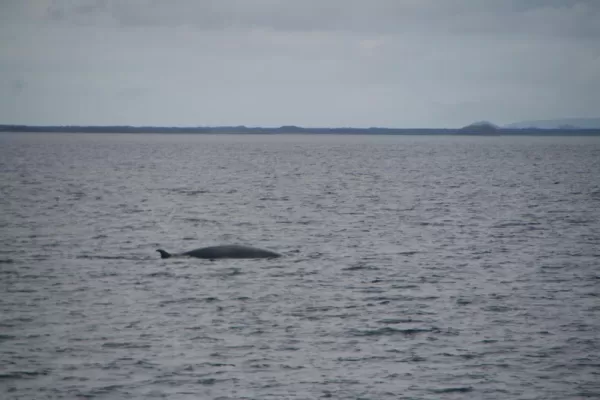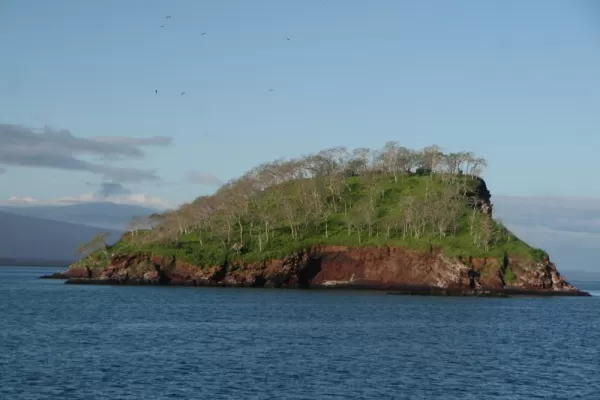 Urbina Bay showed us 14 wild land tortoises, one land iguana, hermit crabs...here we saw a skeleton of a land tortoise.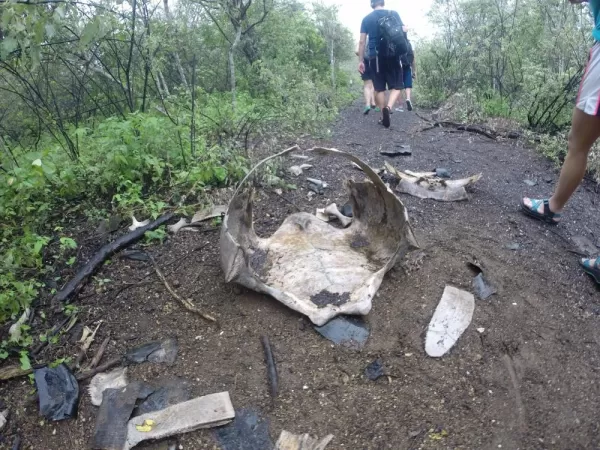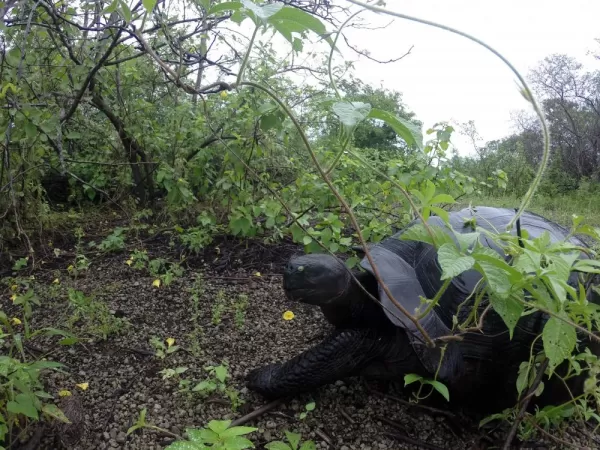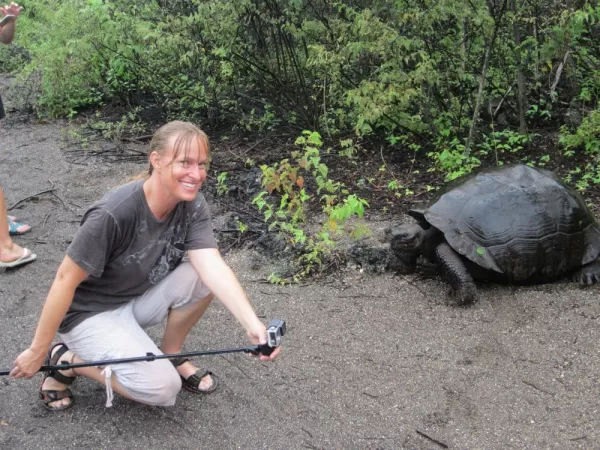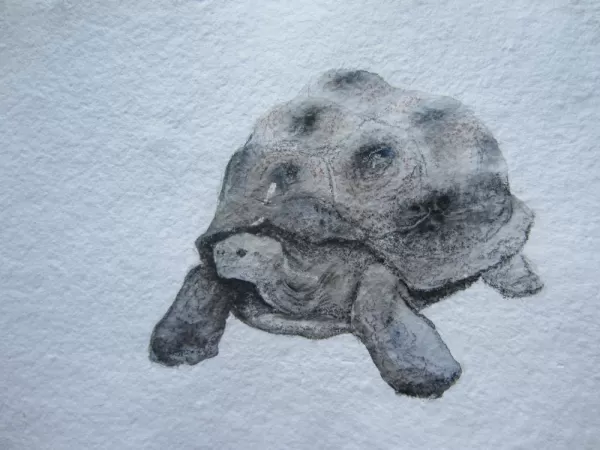 The Galapagos tortoise is the worlds largest, reaching 5 feet across and weighing up to 550 pounds.  They are endemic to the islands.  They can live a year without eating or drinking!  They are long-living, over 100 years, but they nap 16 hours a day, so...I am sure that helps.  Tortoises whose food sources are low to the ground have short necks and a low arch to the shell.  If the food source is up high, the arch to the shell is much higher, and their necks are much longer!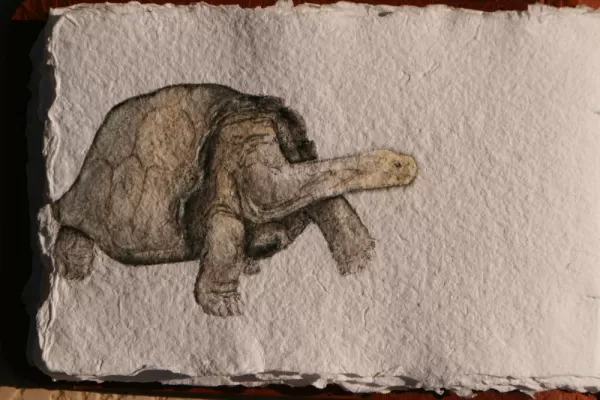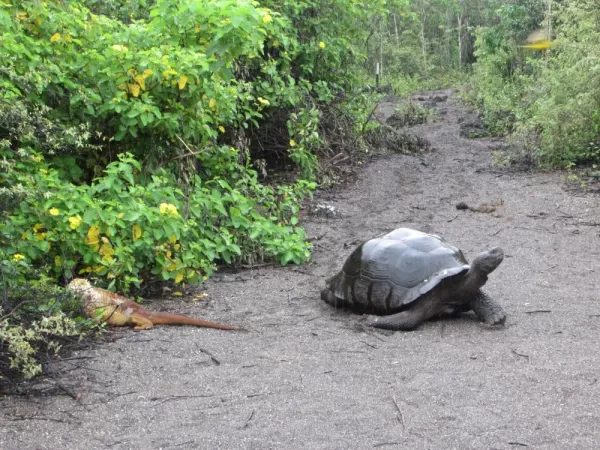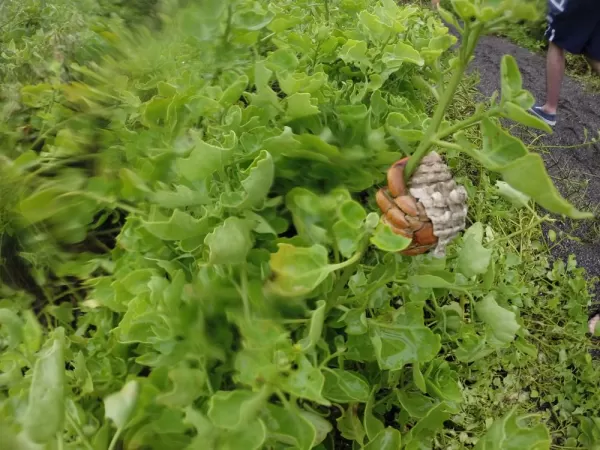 The beach here was like pepper.  White and black sand, really gritty.  We encountered many types of beach in Galapagos...soft, pale white sand,  completely red sand...black sand...More evidence to show how these different islands were formed.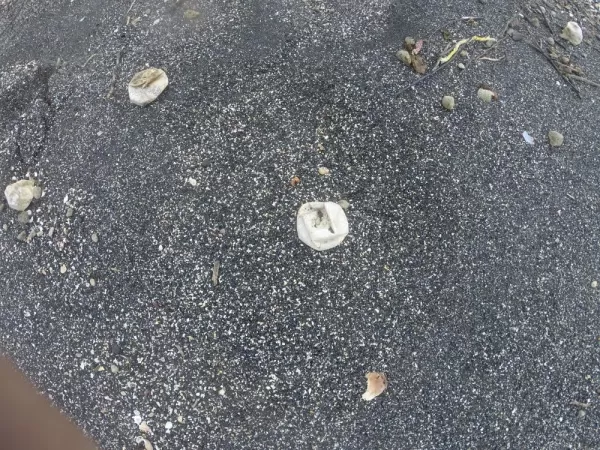 The snorkeling was tough.  The surf really threw us around.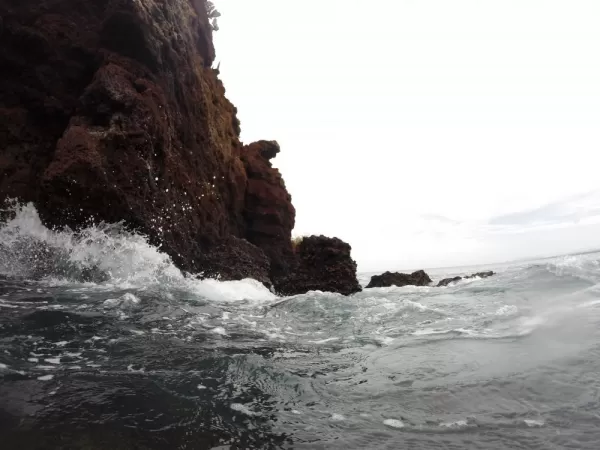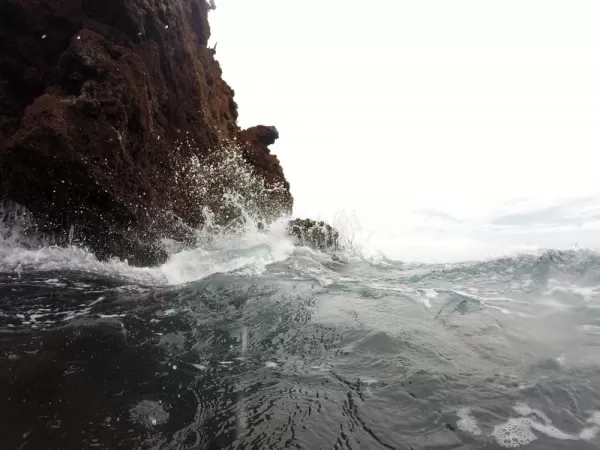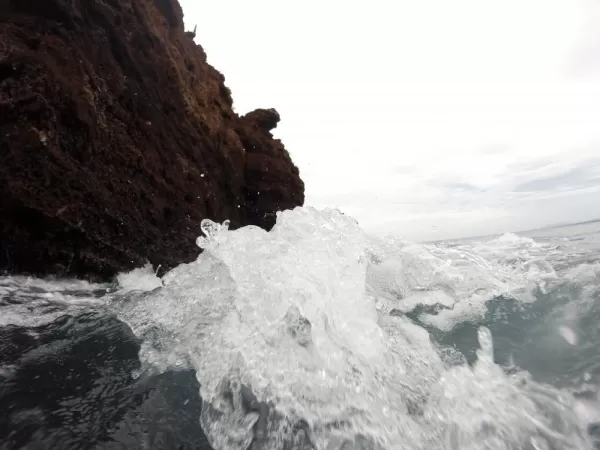 But with big rewards...
At least 7 sea turtles fed on the rocks below us.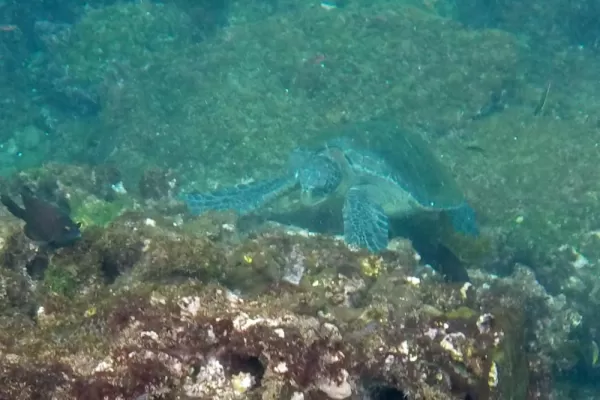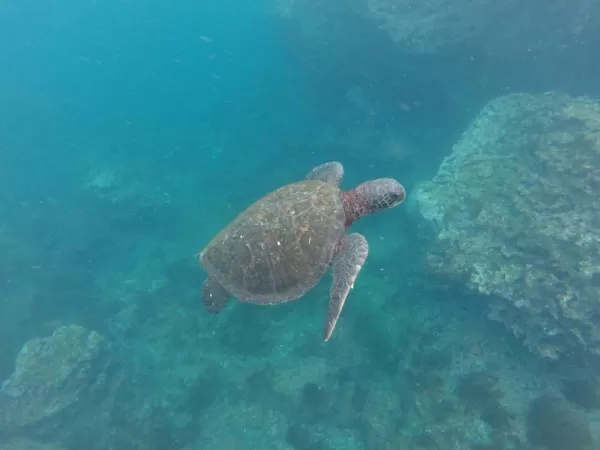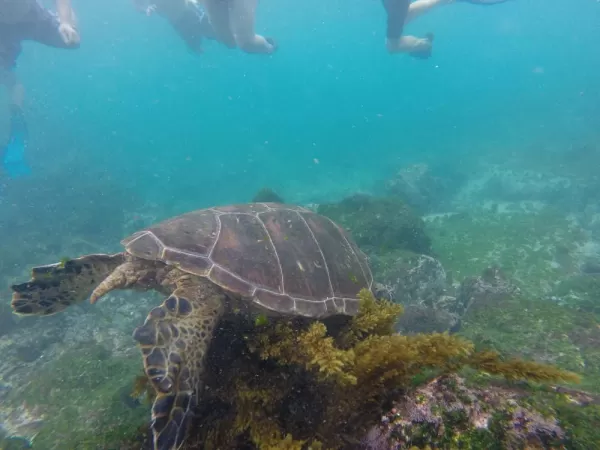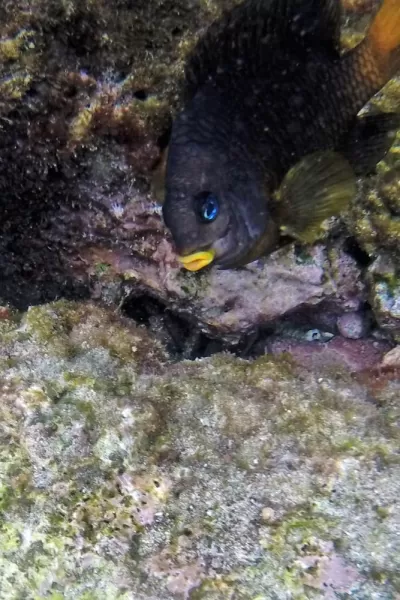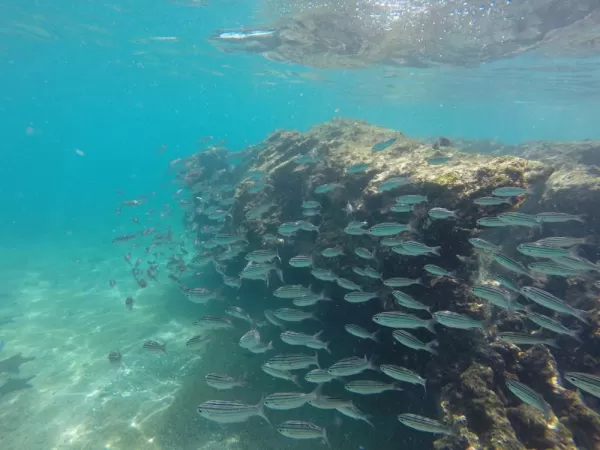 There are more photos in the album!