Today was the first of two days visiting sites on Isabela Island.  We landed at the harbor for Puerto Villamil, the town on Isabela, and with all the rain, our bus was late.  So we explored the area, walking the trails and the beach.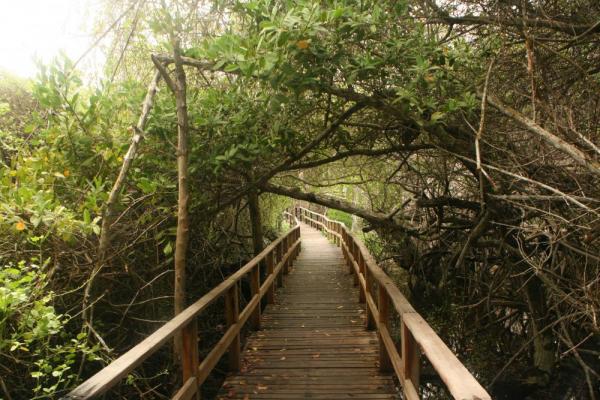 A sea lion slept next to the trail.  I could hear her inhale and exhale.  It's so cute the way they tuck their flippers in when they rest.  They hunt at night, so they aren't actually lazy...this is just bedtime for them!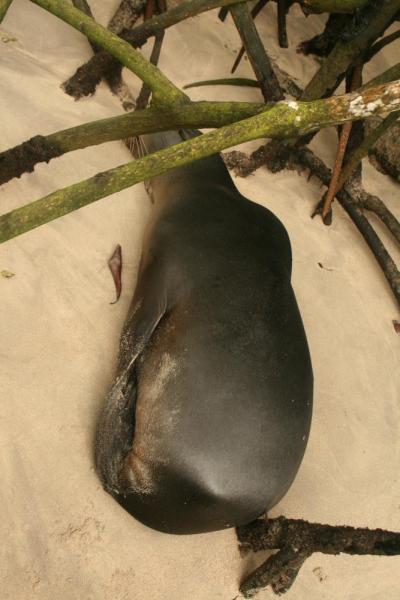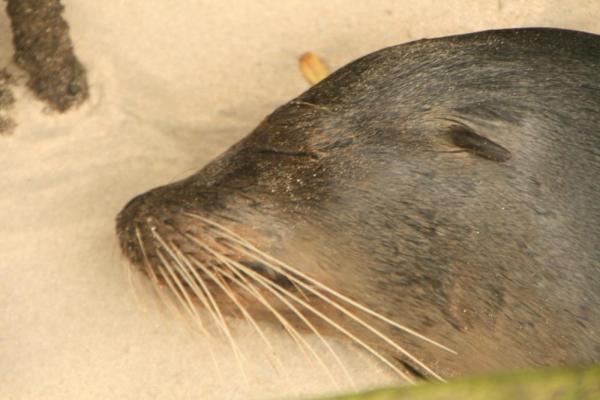 This walk is when I determined that I am, in fact, a Disney princess. *giggle* I always had a feeling I was, but the animals didn't seem to want to cooperate.  Here, the birds oftentimes come over to check you out.  Yet, I never witnessed anyone feeding them.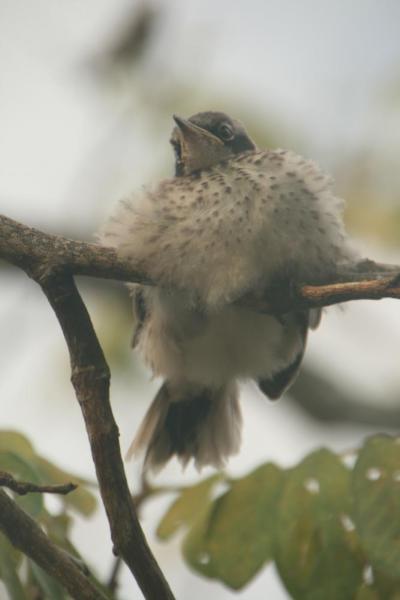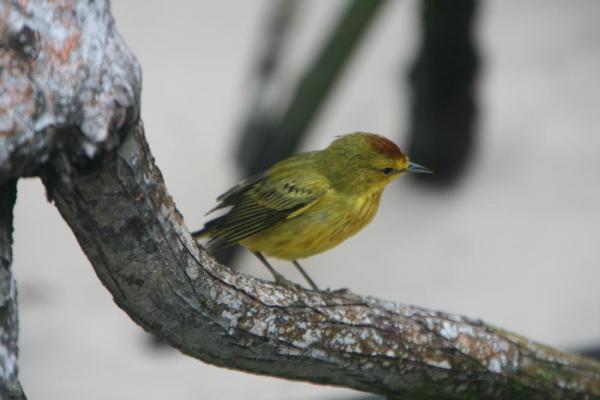 On the beach, some locals were painting their boats, and sea lions lounged under the umbrellas and on the benches.  Pelicans dove into the deep.  Penguins floated, looking kind of like ducks, as a snorkeler snapped their picture.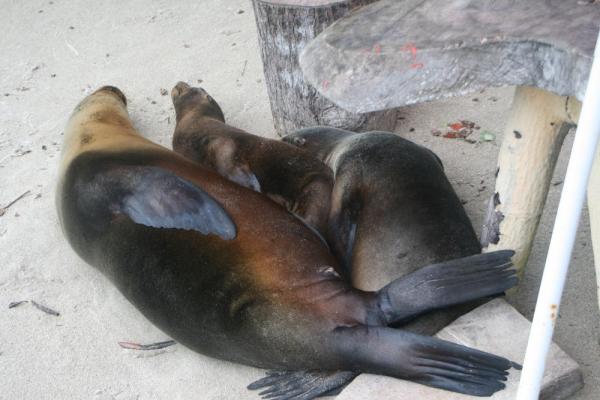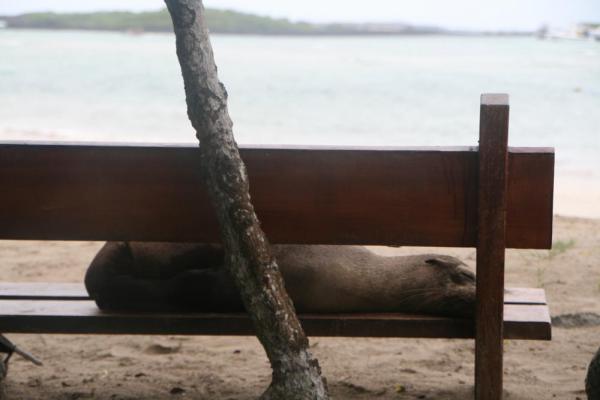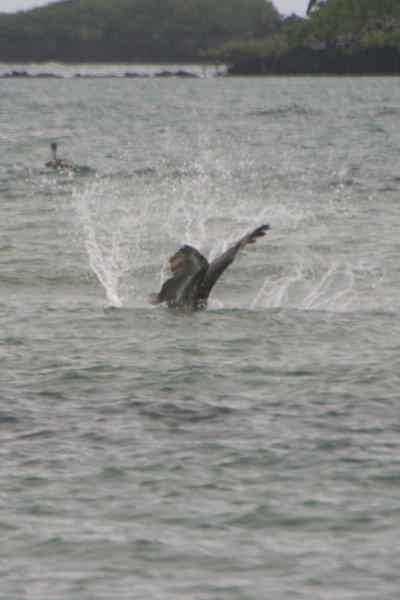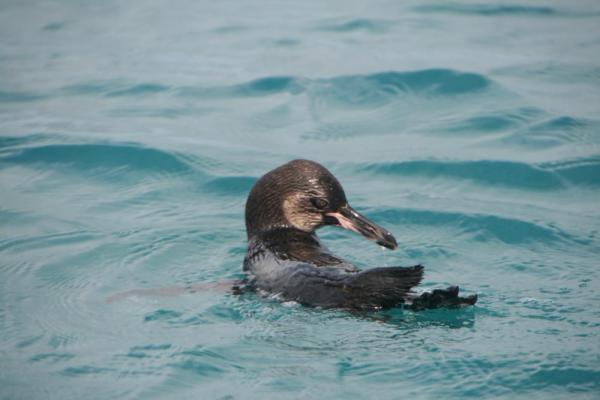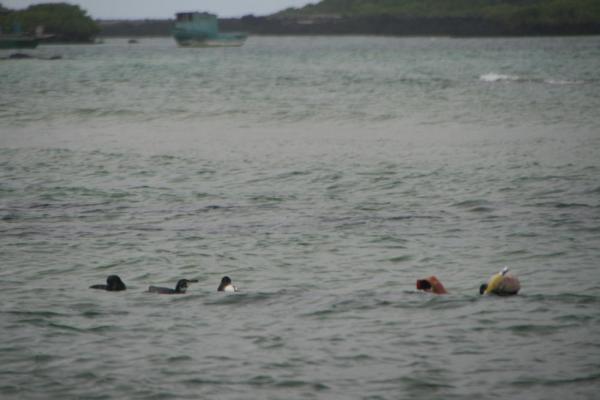 We made friends with a few locals.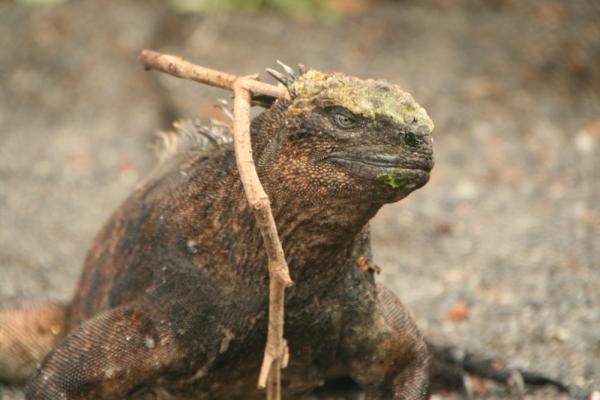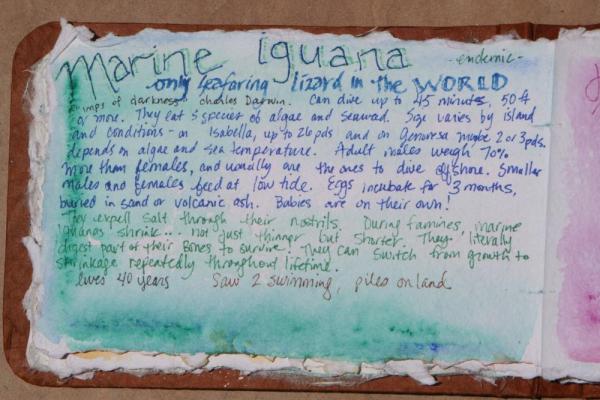 Marine Iguana Facts:  They are the only seafaring lizard in the  world.  Darwin called them 'imps of darkness'.  (He actually proved to himself they could swim by grabbing one and tossing it into the ocean.  Hmmm...) They can dive up to 45 minutes, 50 feet deep or more.  They eat 5 species of algae and seaweed.  Size varies by island and conditions--on Isabela, up to 26 pounds and on Genovesa, maybe 2 or 3 pounds...it depends on algae and sea temperature.  Adult males weigh 70% more than females and usually are the ones to dive off-shore.  Smaller males and females feed at low tide.  Eggs incubate for three months, buried in sand or volcanic ash.  Babies are on their own!  Iguanas have two eyes, two nostrils, and...two penises.  Yes, you read correctly.  Apparently, mating isn't consentual, and having two doubles the male's chances of success. 
They expell salt through their nostrils.  During famines, marine iguanas shrink...not just thinner but shorter.  They literally digest parts of their bones to survive!  They can switch from growth to shrinkage repeatedly throughout their lifetime.   They live around 40 years.  Watching these creatures immerge from the ocean and sun themselves on the rocks was a dream come true for me.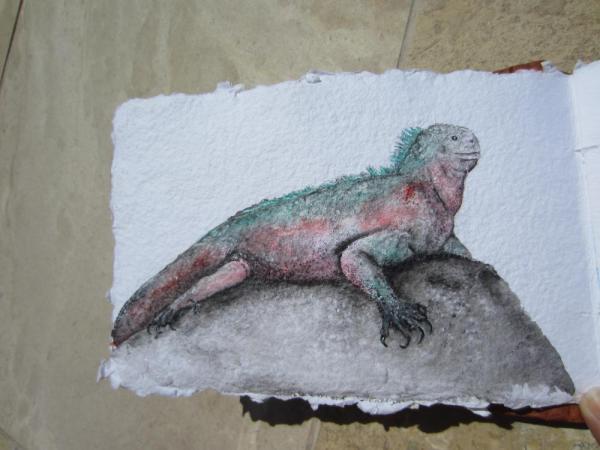 Our bus finally arrived, and we were off!  We headed up into the highlands, passing lush, green jungle-looking landscapes.  By the time we reached the trailhead, it was obvious we were going to be working against the weather.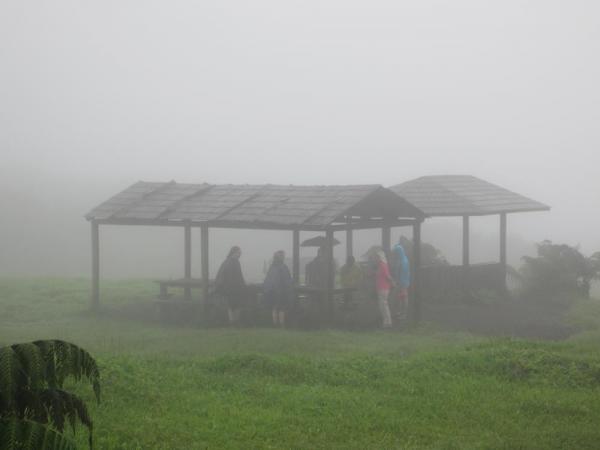 Our group decided to go anyway, and we hiked up the hill!  Mint grows among the plants, and sometimes I could catch a whiff of it as someone crushed it under their shoe.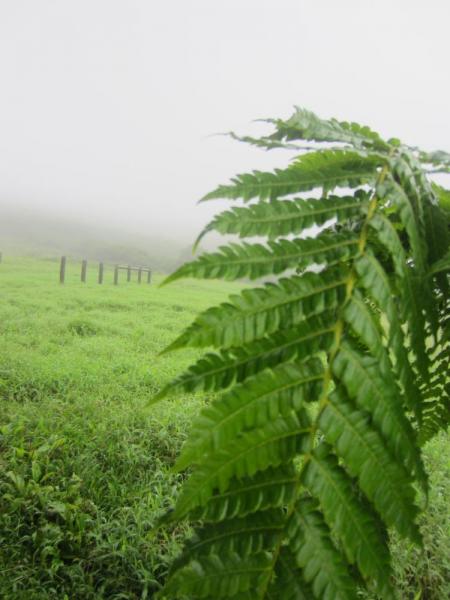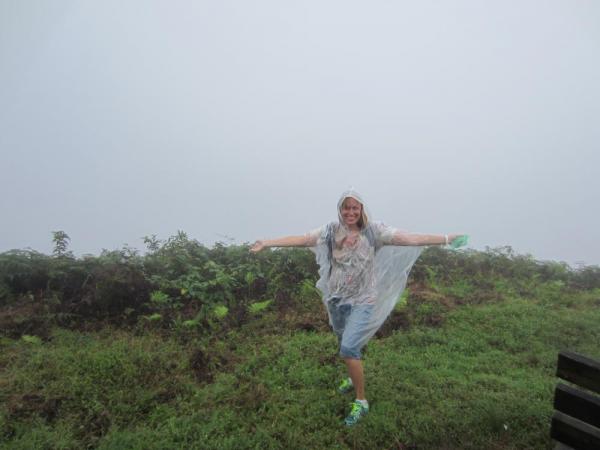 We were rewarded with an amazing view of the volcano!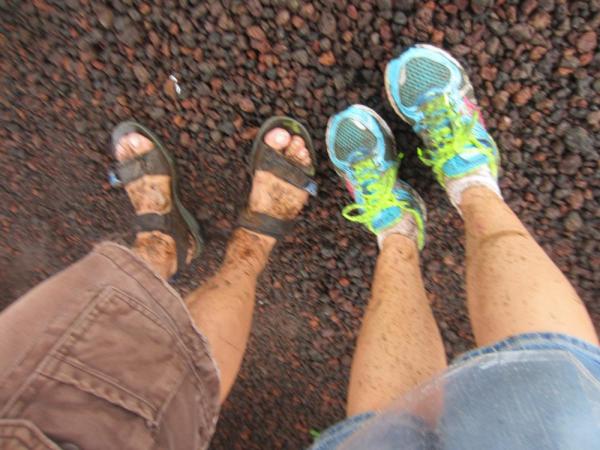 A pretty messy walk.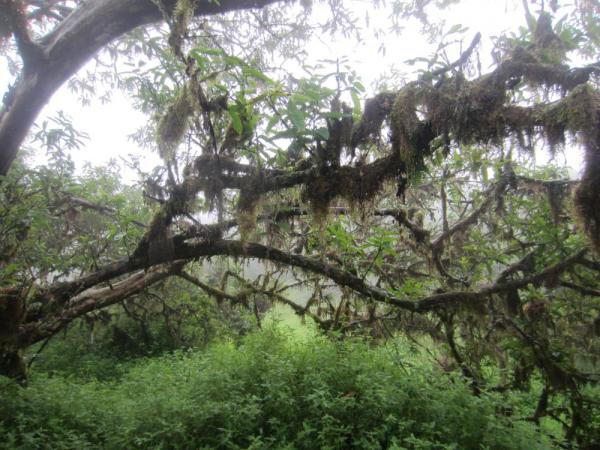 We had to hike down very carefully to keep from slipping and sliding down the mountain!
We visited a lagoon known for flamingos, and weren't disappointed.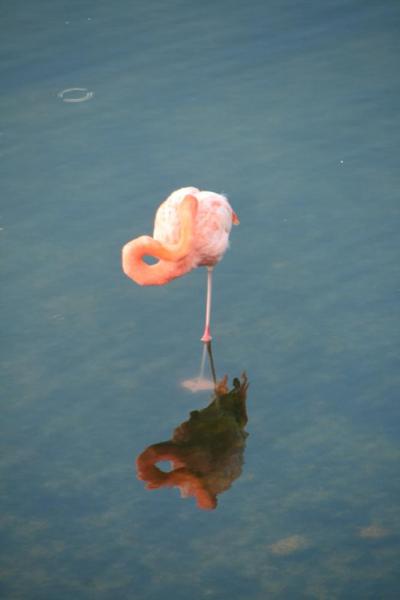 We then went and visited the Tortoise Breeding Center, and it was aptly named!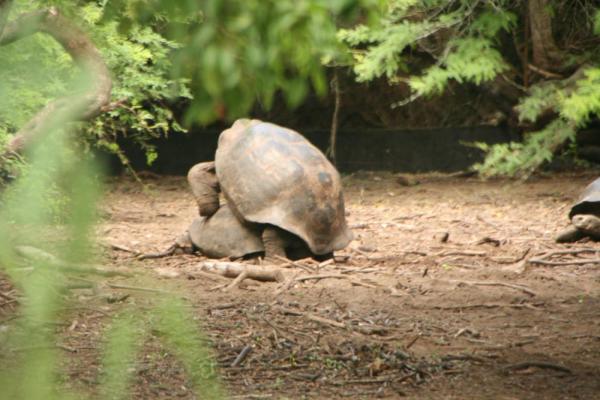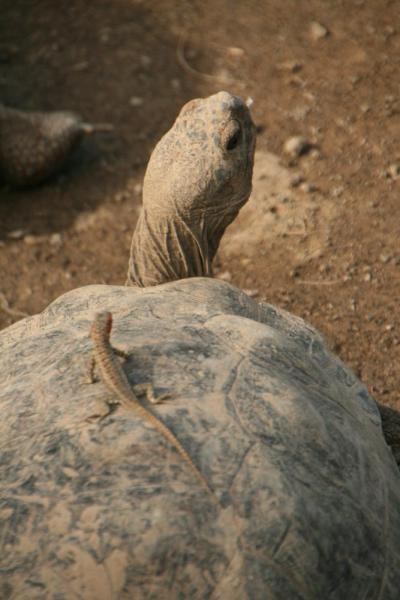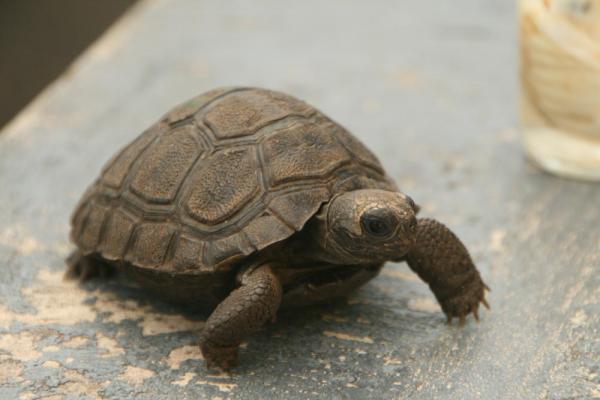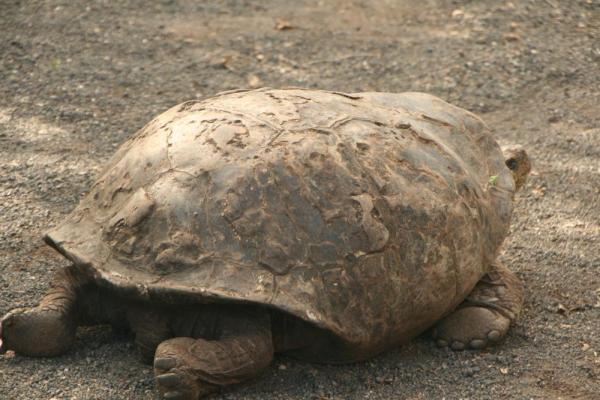 This group of tortoises were rescued from a volcanic eruption by helicopter!  You could see the damage to their shells.
We walked back to town down an interesting trail.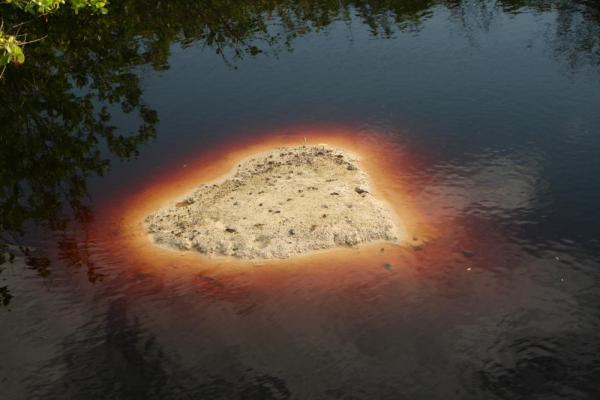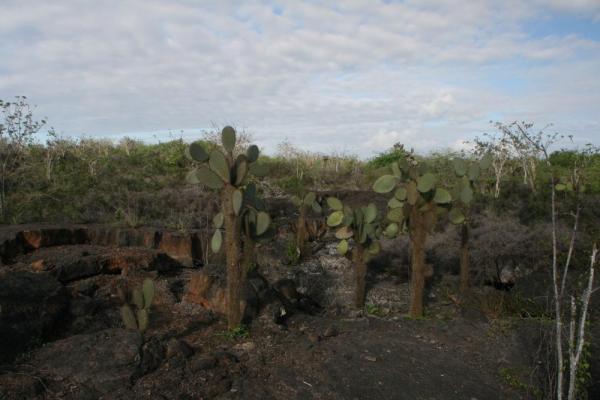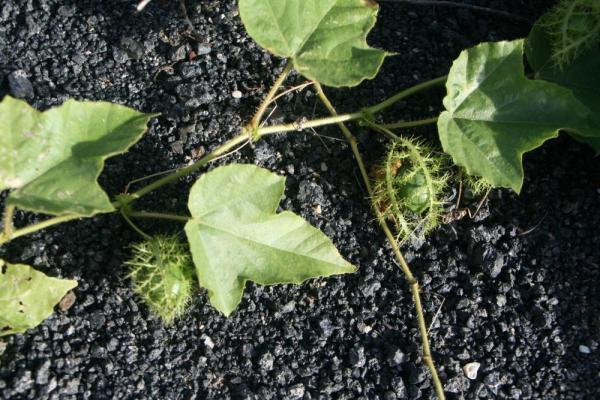 We shopped in the town for a bit.  Sand streets, funky little bars and FREE WIFI!  (Wifi anywhere in Galapagos is SLOW and FRUSTRATING. FYI.)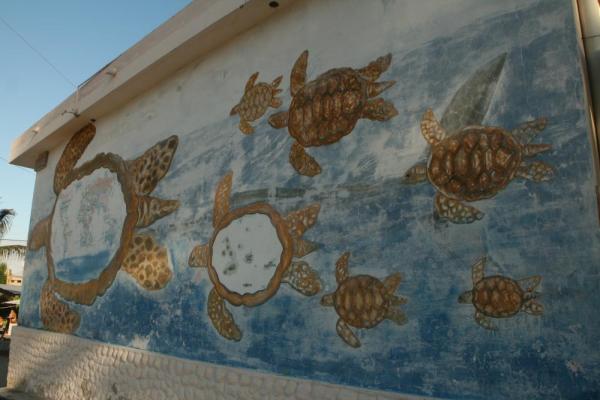 Murals EVERYWHERE! As an artist, I can appreciate it!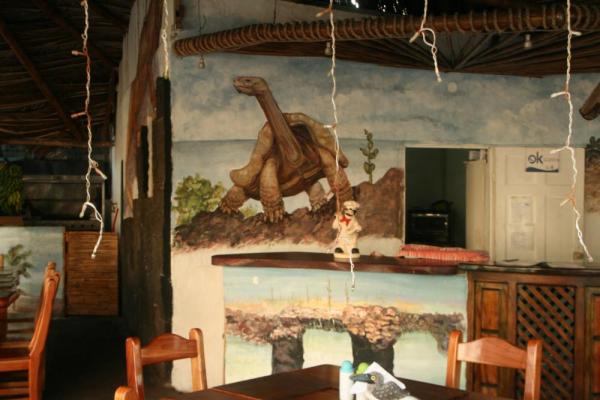 A really awesome church in town!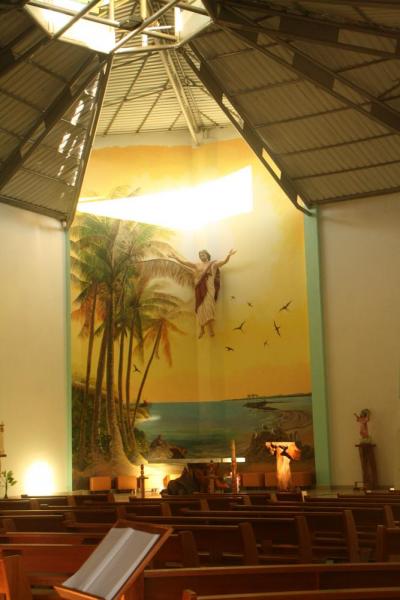 A tiring but fun day!  More photos of this experience in the album...