Hello! My name is Staci, and I am an artist and photographer.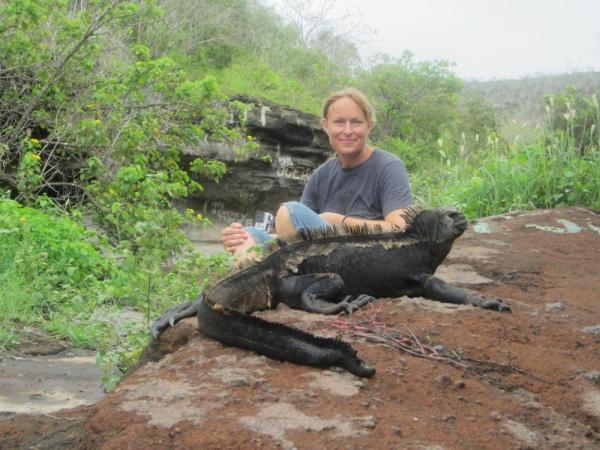 My favorite subject to work with is wildlife, so the Galapagos Islands were an obvious dream destination for me!   I created a journal out of a watercolor book, which I will be sharing with you in my blog posts.  Some things I painted and drew before my trip to the islands, in anticipation of what I would see there.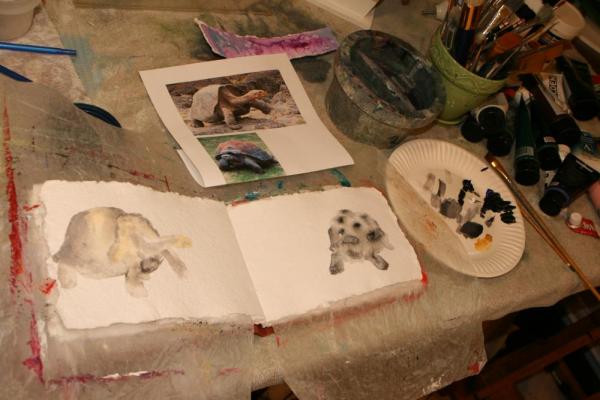 Some were created after the trip, using my photographs and experiences as inspiration for the images.  I work in acrylics, gold leaf, colored pencil, collage, mosaic...whatever medium is the most useful for getting my vision across.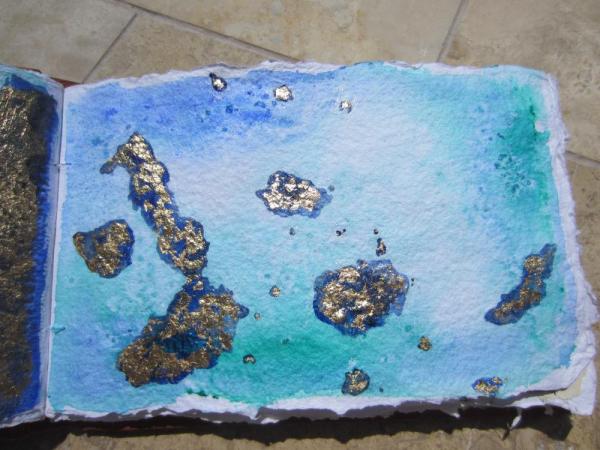 This is a map I made of the islands, which I filled in as I travelled around Galapagos!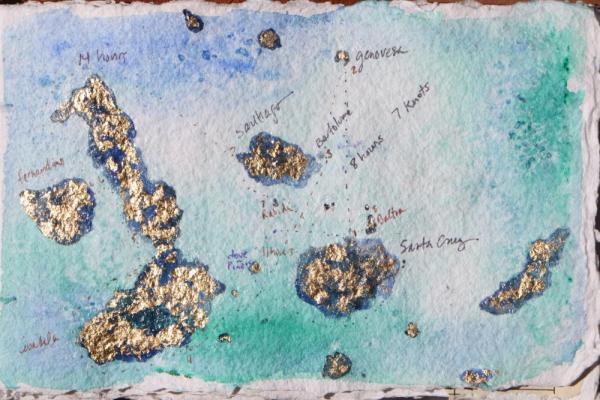 I also enjoy sharing interesting facts about the animals and landscapes, as well as travel tips to ease your own journeys.
The company I booked my cruise to the islands with, Adventure Life, is having a contest through this blog. The winner receives a trip to the Galapagos--if you enjoy these posts, please consider voting to send me to the islands I did not get to experience on this trip!  I would love to visit them and have them inspire more art.  A new blog will be created documenting that trip and the pieces I create from it.
My hope is that you will be inspired, get great advice and enjoy my journey through this blog!  Happy Travels!
Staci