The next few days we spent in Puerto Ayora, Santa Cruz. It is a pretty quiet little town, with plenty of shops, restaurants, tour centers and dive places.  There are hostels, bed and breakfasts, and resort type hotels.  There are plenty of opportunities to arrange tours to other islands from here.  Our 'home base' was La Peregrina Bed and Breakfast.  It was a great place!  Good location, right on the main street and across from Pelican Bay.  It is tucked back into a corner, so the footprint is larger than it seems from the road, with the benefit of not hearing street traffic.  Grassy areas, little pathways.  Large, clean rooms, friendly staff, outdoor area with hammocks.  Bad wifi (as is the problem in all of Galapagos), a few issues with water pressure.  The breakfast, not so good, but I would stay here again. The finches liked it.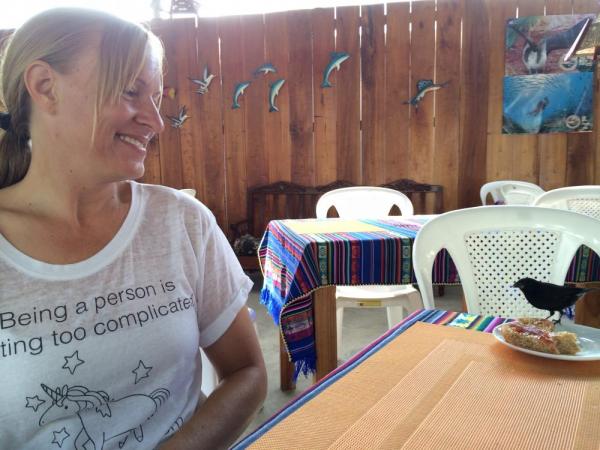 (For photos of this facility, check the album.)  It was just next to the fish market, where we spent some time just observing the animals begging for scraps from the sellers.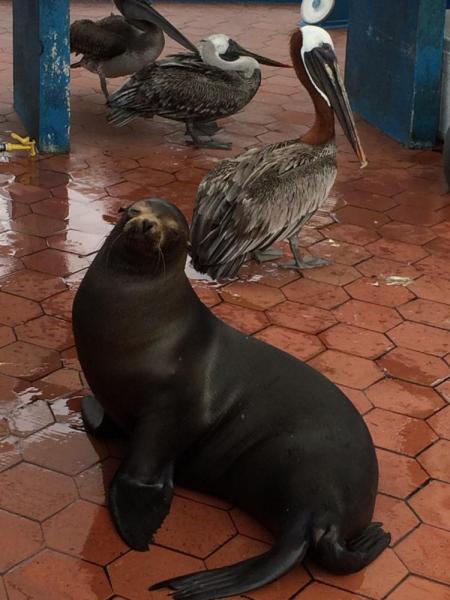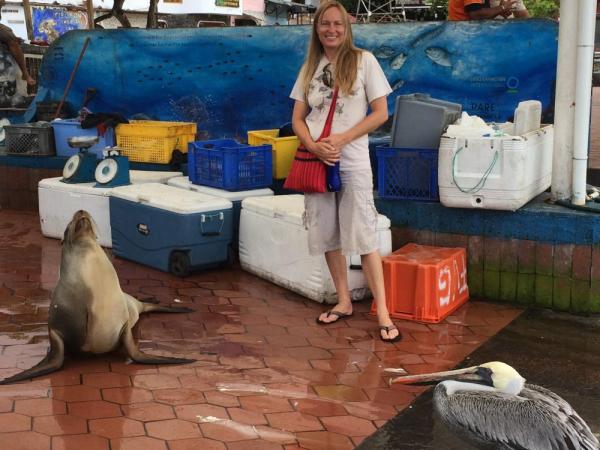 All up and down Charles Darwin Avenue are little shops where you can buy all the souvenirs you desire and more.  I had planned to purchase mine at the Darwin Research station, since I had read the proceeds would go to the tortoises, but my information was out of date.  Apparently, there were complaints that wasn't fair trade policy to the other shop owners and the shop was closed.  This leads up to a travel tip:  Buy a current travel guide.  I found a Lonely Planet book from 2009 at the library, and decided it was fine.  The prices were outdated, as I had figured, but it did the job with everything until here.  We decided to visit Las Grietas the night before going home, and the guide book said it was open til 7 pm.  We waited out the heat of the day, and headed down to the water taxis at 5, thinking our timing was perfect.  There we were told it now closes at 5 pm.  We had no opportunity to return.  Don't be disappointed!
Another travel tip:  Just up from our hotel was a dessert shop, selling $5, tiny little slices of chocolate cake, which we passed on.  On the west end of Charles Darwin street is a grocery store, and the top floor is a cafeteria, with a giant piece of chocolate cake (DELICIOUS) for $3.  Sometimes the price difference is just the location.  If you want cheaper food, leave Charles Darwin Ave., and head inland 3 streets to Charles Binford Ave.  Every evening they pull tables out into the streets and put on quite a spread.  We ate lunch there as well.  Our friends ate at the fish market several times, with good reports.  It goes from boat to plate right in front of your eyes.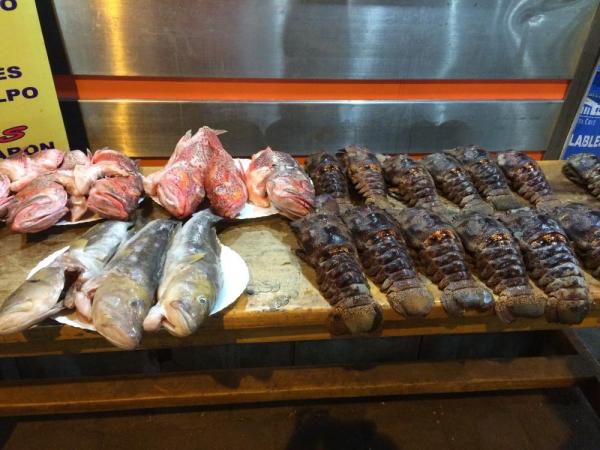 We also discovered, in a little mom and pop store, these yummy empanadas.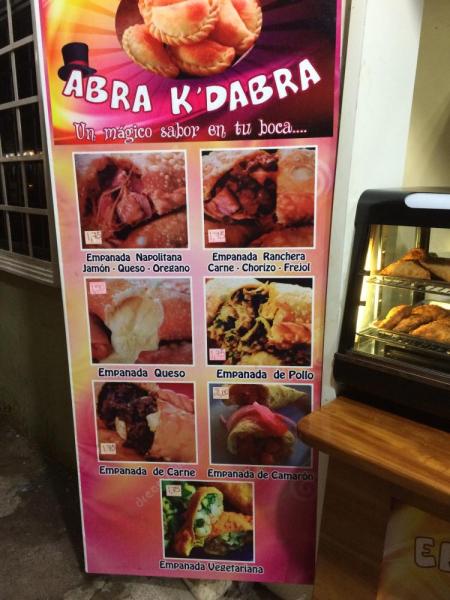 One of our days we headed over to the Charles Darwin Research Station.  On the way we discovered this little gem.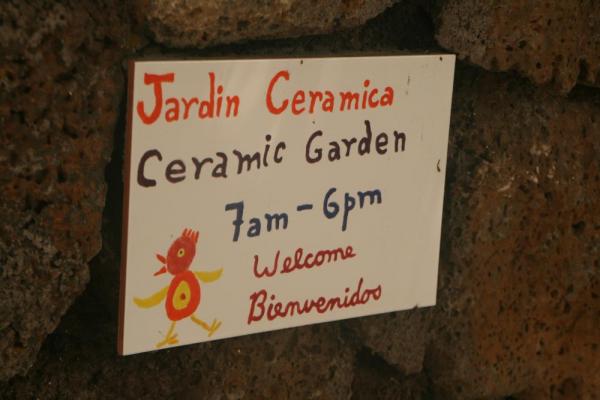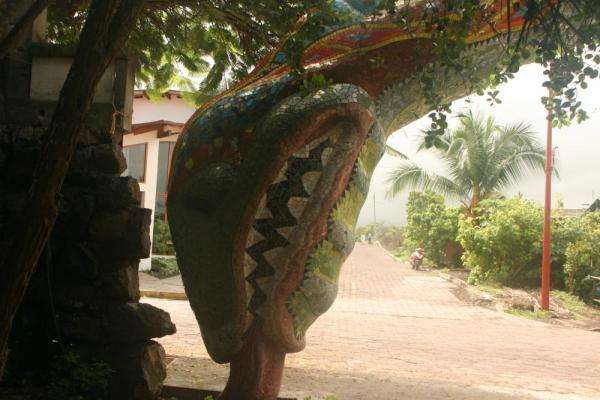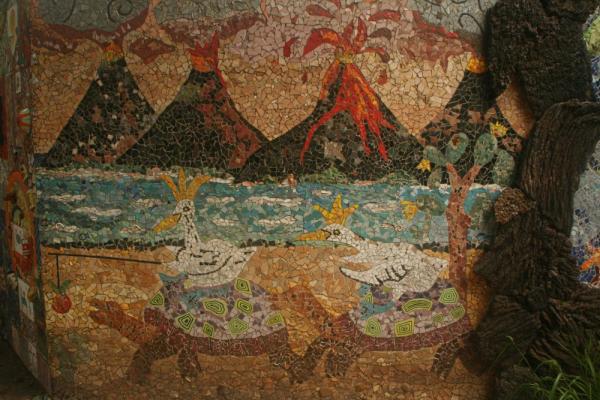 Go inside and check out all the amazing mosaics! 
Charles Darwin Research station was under construction, so many of the indoor displays were not open to us.  But, as always, the tortoises gave us an exuberant welcome!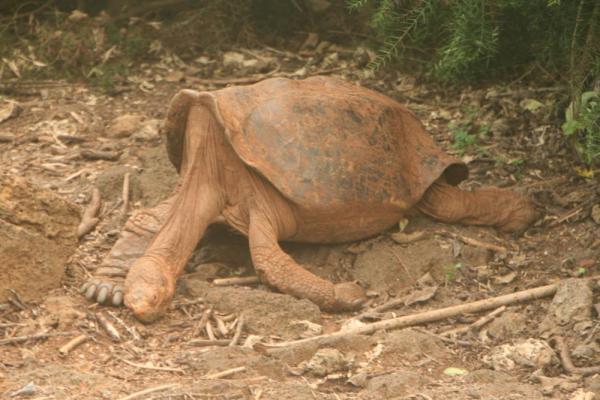 Okay, it was hot.  Don't do anything in the middle of the day.  Just don't. :)
We did get our best view of land iguanas here.  Their colors are spectacular.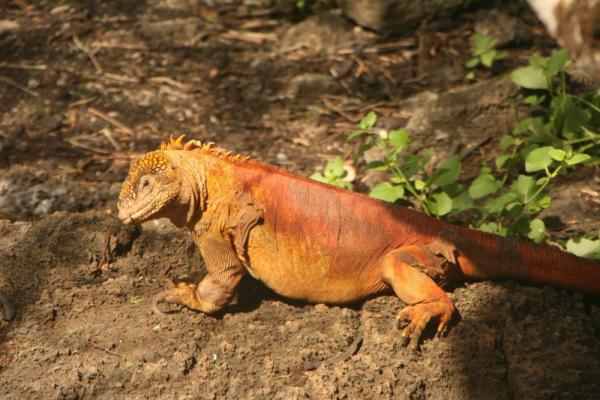 My artist's inspiration for today!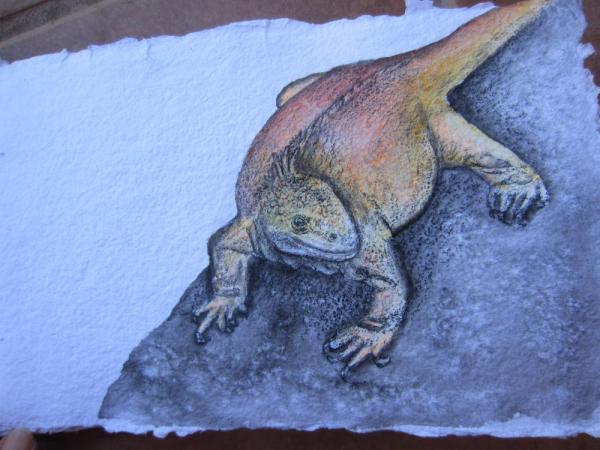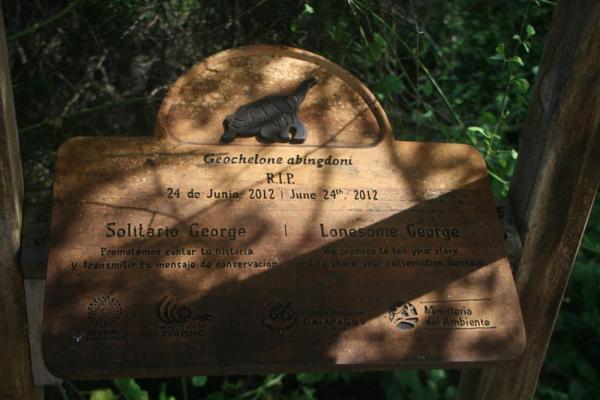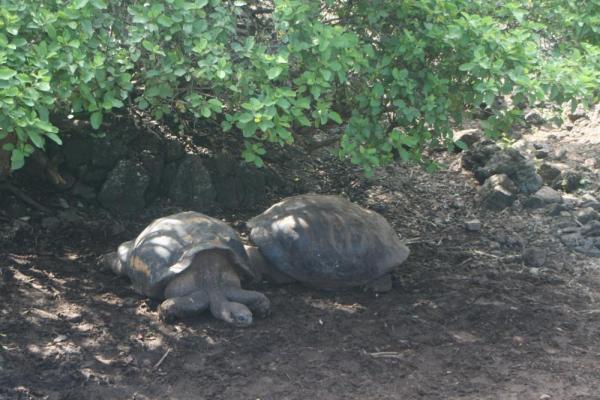 Another day we made our way over to Tortuga Bay.  It's a bit of a walk, but well worth it.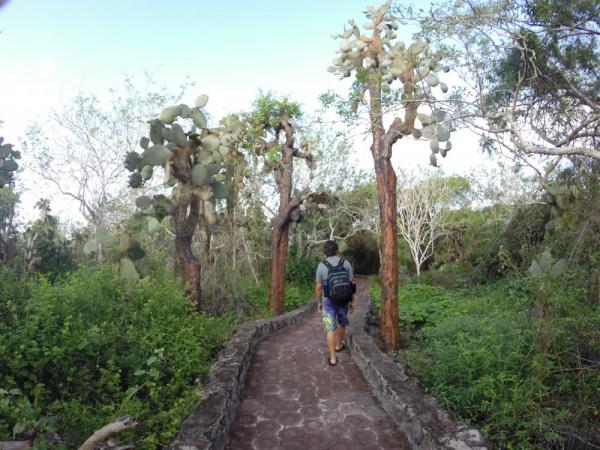 There is a paved trail to follow, and we were accompanied often by lava lizards, finches and mockingbirds.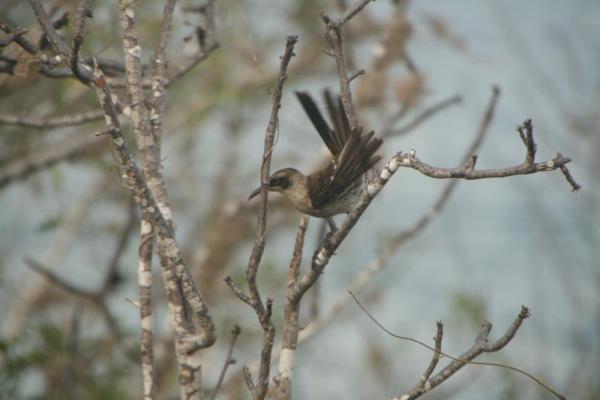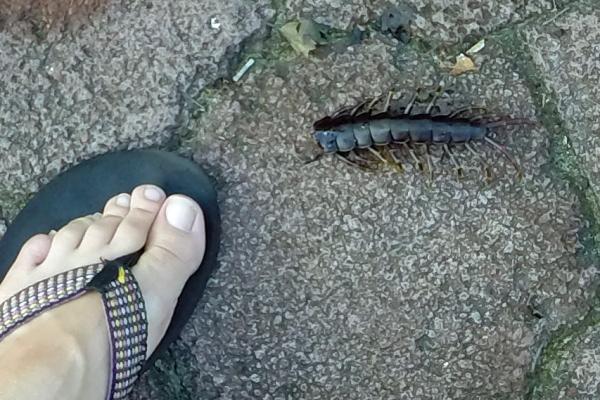 We found...half? of a Galapagos centipede...apparently one of the largest species in the world.  (I did not know this before I came.)  Something had taken off the front part of this one, shortly before we came around the corner, because
it was still moving.  They eat rats.  And lizards. And birds.  Gahhhhh!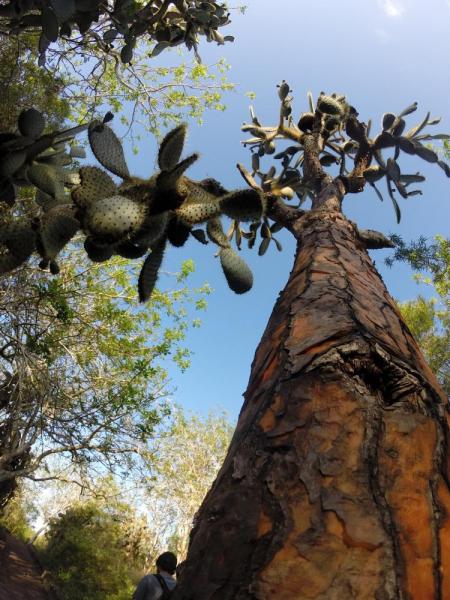 This beach is gorgeous.  The current here is too strong for swimming, but if you continue down the beach you will find a lagoon that is calmer.  The beach was littered with ghost crabs and jellyfish washed up on the sand.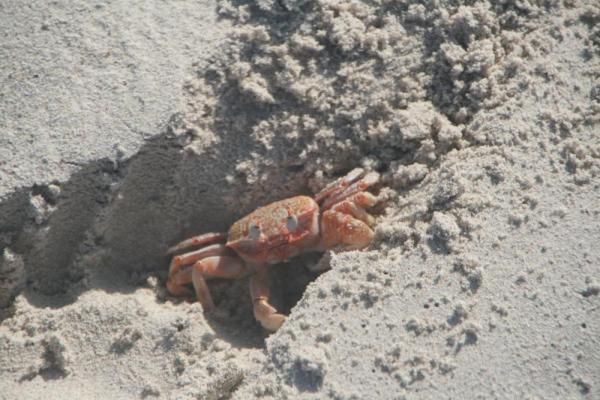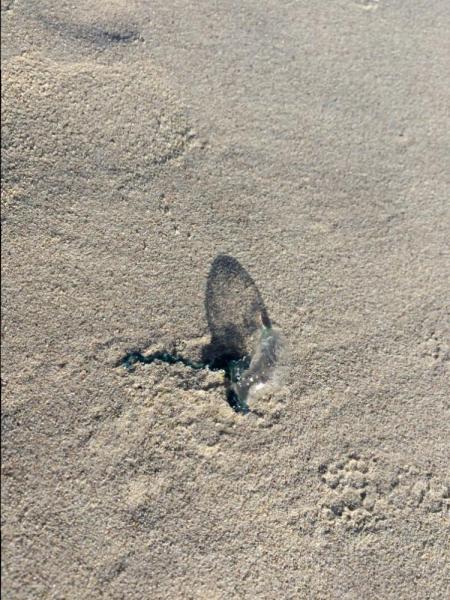 Over in the lagoon, we saw mangroves, a pelican, iguanas, finches and groups of fish.  I had originally planned on snorkeling here, but the Ecuadorian sun was getting to us and we still had the walk back.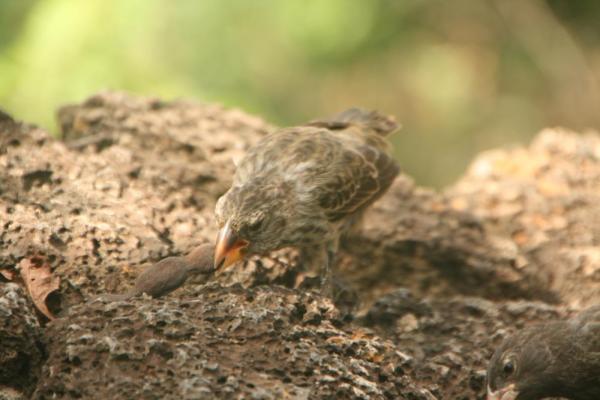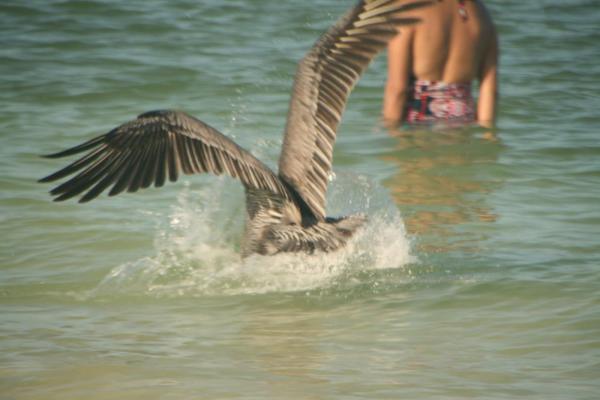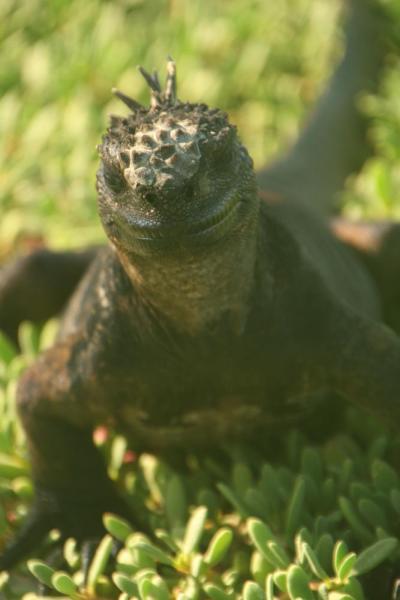 There are other highlights on Santa Cruz island.  We just felt like we covered much of that type of stuff (volcanic craters, etc.) on the cruise and we wanted this portion to be more laid back.  The heat was a factor as well.  I had planned some possible hikes, kayaking and maybe even renting a bike but there really was no way.
Next post, scuba diving!  As always, check out the album for more photos of today!