We had one full day in Quito, Ecuador.  We stayed at La Rabida Hostel, which doesn't mean the same thing as what you picture when you think 'hostel'!  We had our own room and a private bathroom.  La Rabida doesn't have a great street presence, but nothing really does down the side streets of Quito.  Lovely inside.  Many of the rooms surround a small central courtyard, complete with a very sweet little brown bunny.  The waiting room has a beautiful fireplace.  The staff was helpful, one even to the point of walking out to the cab with us to confirm the price before we drove off.  They gave us suggestions on how to spend our day, too!
In the morning, we went to Mitad del Mundo (Middle of the World) complex.  It marks the spot where an 18th century French expedition tested Newton's theory that the Earth bulged in the middle, which it does.  Their measurements led to the metric system.  (It is slightly off the equator line by GPS standards, but the actual site is sacred and close by.)  Close enough for tourist photos, right?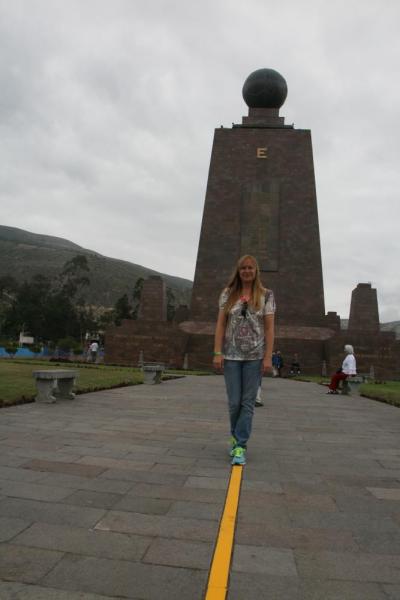 Fun fact: You weigh less at the equator.  It's because of the greater centrifugal force.  Don't get too excited, it's only about 0.3%.  There is a 90 ft. building topped with a large metal globe.  There are shops everywhere and other little museums.  It's kind of touristy, but a cool place to stop in.  I found out there they would have stamped our passports, but we were always told to keep them in the safe at the hotel, so we didn't have them with us.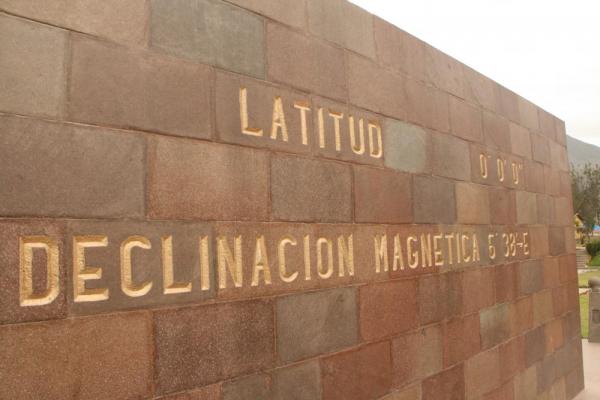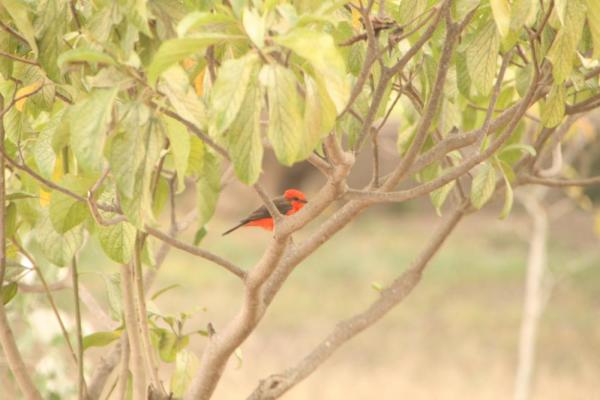 We had taken a taxi over, but decided to be adventurous and take the bus back.  It was fun!  Do not hesitate at the door!  They only stop very briefly, and they pack the people in.  Everyone we asked for directions were extremely helpful.  (No English, but we pointed and they pointed and we got back okay!)  We rested for a bit then headed to Old Town and did the Lonely Planet's walking tour. 
Amazing churches and buildings, including a monastery that was founded in 1534.  One of my favorites was the Church of La Compania de Jesus.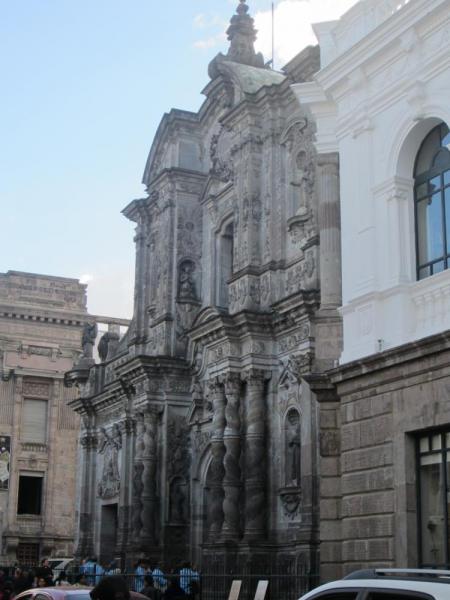 There was no sign saying we couldn't, so I snapped a few photos without a flash. Swiftly, I was told to put it away.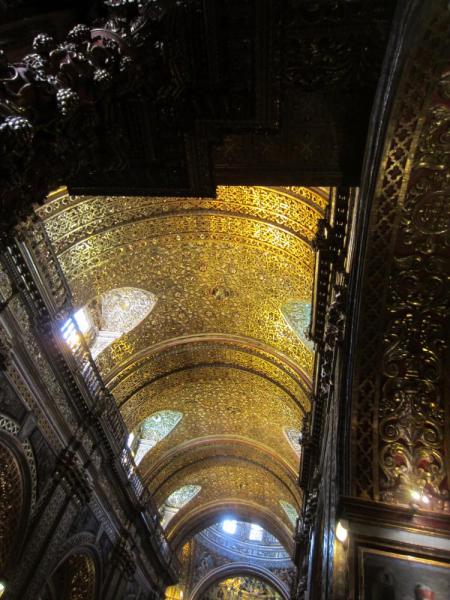 One of the interesting things to me as an artist was the fake spiral staircase someone painted, in order to match the real one on the opposite side.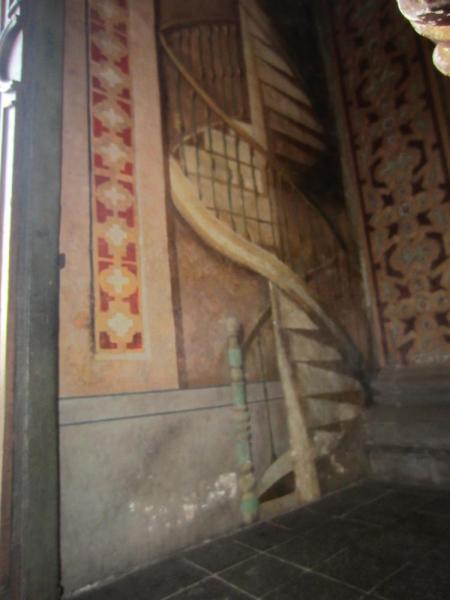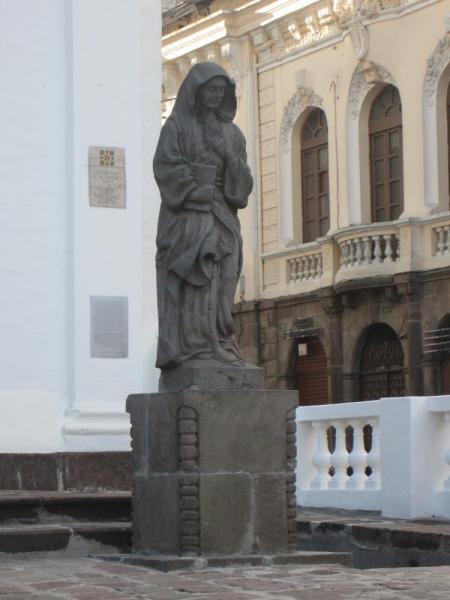 We continued along the map route, and saw a lot of pretty architecture and sculpture.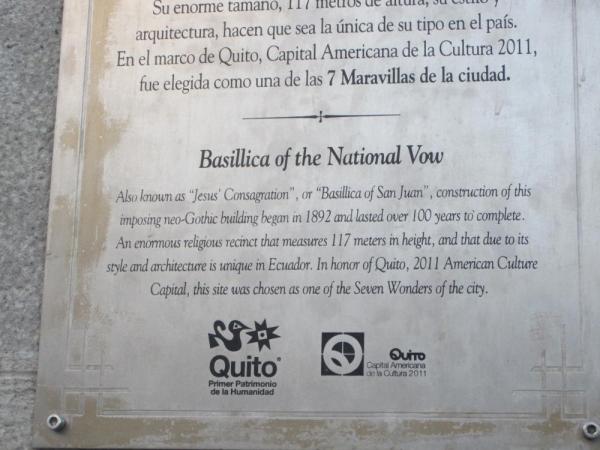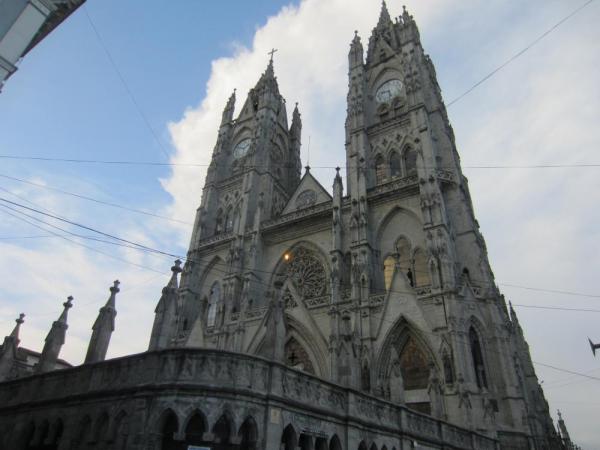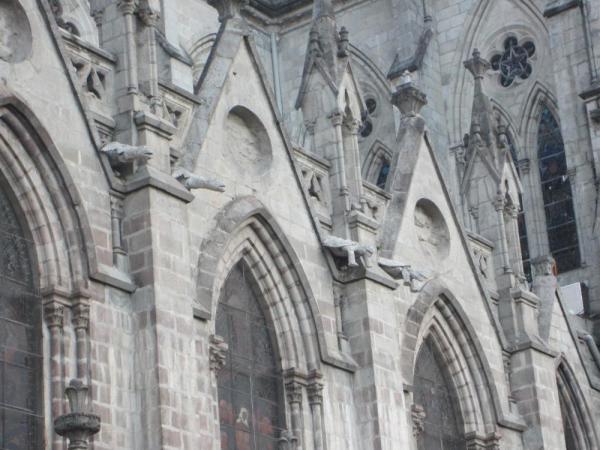 The rain drains are turtles, lizards, armadillos and other strange creatures!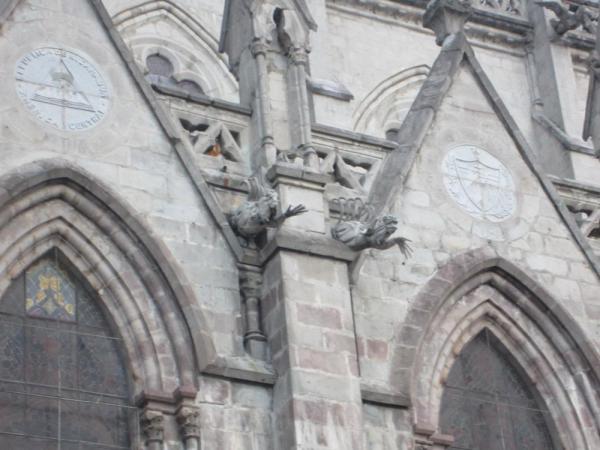 Quito is covered in murals and graffiti.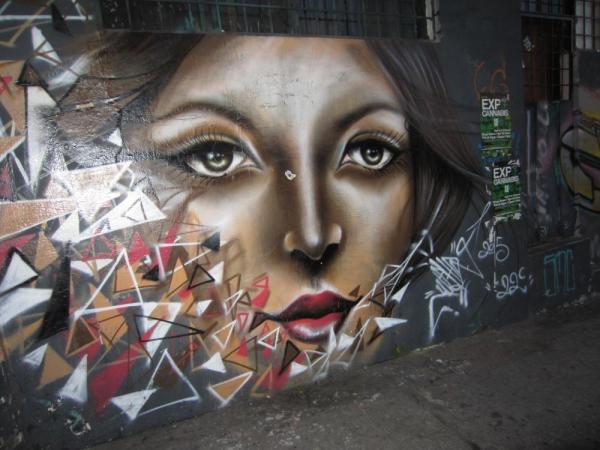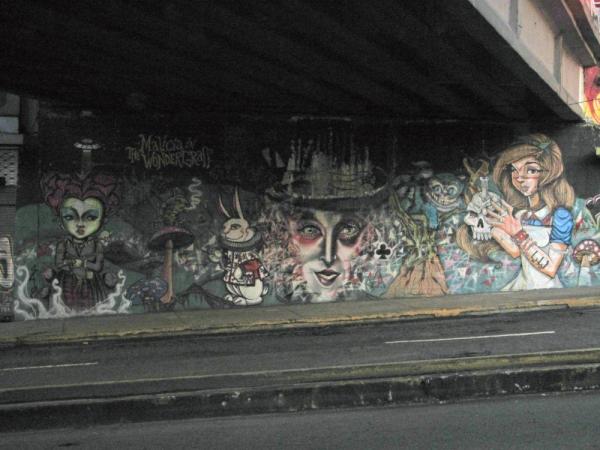 At the end of our walking tour, we realized we weren't very far from our hotel, so we just hoofed it the rest of the way back.
There are a lot more photos on the album, I hope you check it out!
My art inspiration today was the Vermilion Tanager I saw, and the murals in Quito.  There was a lot of fun, funky art and I wanted to put that into today's piece.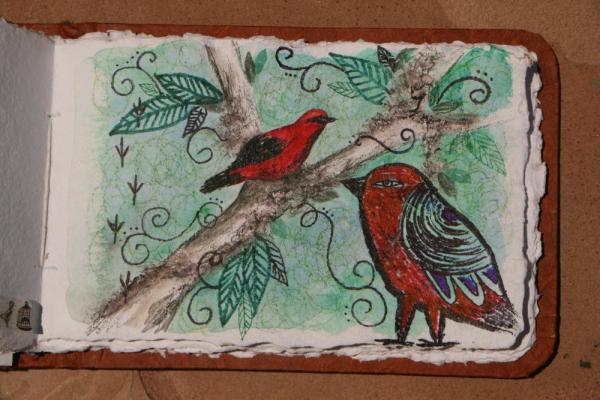 I will be doing more artwork in the coming months, so I invite you to come back and see what I have been up to.  I hope you liked this blog, and it enables you to have a more successful journey of your own.
Happy Travels!
Staci