Can you explore a few spots on your own, as an extension to a cruise or to a guided land tour?  Sure.  I'm happy to share a few ideas below.  But should you do it exclusively as an independent vacation?  No.   Certainly not…. 
So many of the best places in the Galapagos can only be visited with a certified Galapagos National Park naturalist.  And the vast majority of those locations are only really accessible by boat, either on a day trip from one of the three main towns, or better yet, on an overnight cruise of 5-12 days.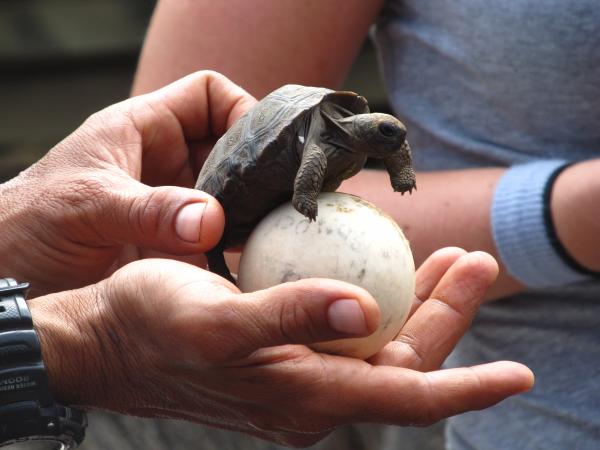 There are certainly places to visit independently from each of the three main tourist centers, but to do so exclusively would be like visiting New York City without crossing a bridge or entering a tunnel.  All the best stuff is beyond your reach!
Extra fun accessible from Puerto Villamil, on the Island of Isabela:
   - Snorkel with the sea lions at Concha la Perla.  Accessible by a wooden walkway and a well-built set of steps right into the water, explore the tunnels and rock formations of this small snorkeling area.  Just beware of the current.
   - Hike what might be the most beautiful populated beach in the Galapagos. Start from the center of town and head west until your heart is content.  Stop at a beachside café on the way back and grab a cold beverage.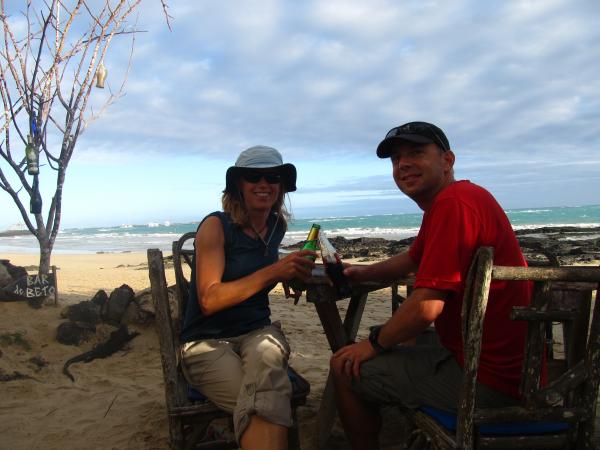 Extra fun accessible from Puerto Ayora, on the Island of Santa Cruz:
  - Hike to Tortuga Bay.  Don't waste your time with snorkel gear, the water is quite cloudy.  Tortuga Bay is all about laying on a beautiful beach and enjoying the sunshine.  Very few locations in the Galapagos are really about the beach itself.  Tortuga Bay is one.
  - Snorkel in Las Grietas.  These pools formed in a giant inland fissure of the volcanic rock are connected enough with the ocean to be inhabited by some great ocean critters.  But there are no waves, and the steep cliff sides add a touch of creepiness to this dark pool.  Worth a swim, but not a full day by any means.
  - Charles Darwin Center   - a bit zoo-like for an island where you are almost tripping over animals in the natural surroundings, but an interesting visit to better understand the history of conservation on the Galapagos.
  - El Chato Preserve – In the highlands, several old farming operations have figured out that they can cut out the fences between their land and the national park, and manage the area as tortoise habitat.  They then charge a few bucks for entrance, and set up a coffee shop for tourists.  These end up being some of the best places to actually see giant Galapagos tortoises in their natural habitat.  Well, certainly much more natural than the zoo-like situation at the Darwin Center, as the animals are free to come and go from the national park as they please.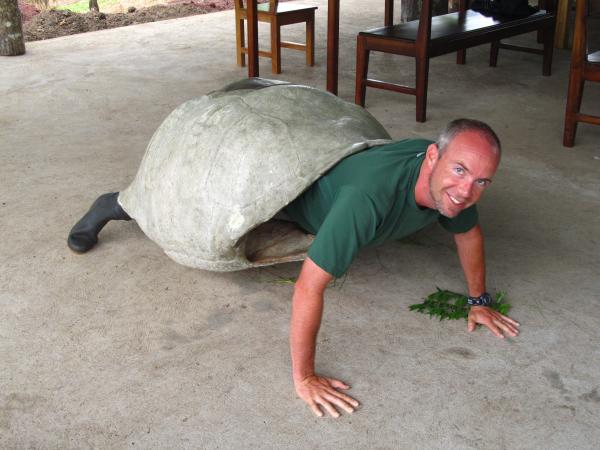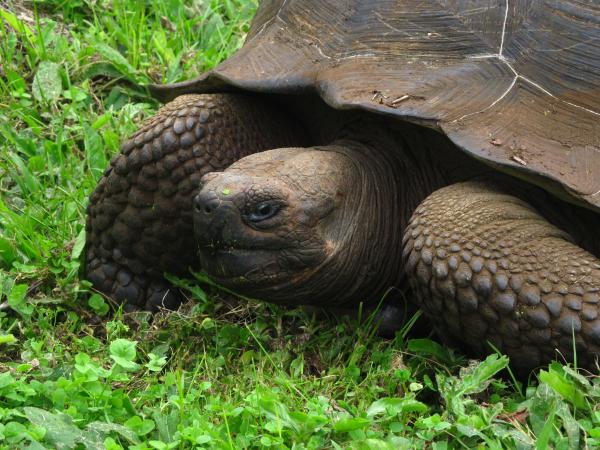 Extra fun accessible from San Cristobal:
  - Hike the walkways of the interpretation center and Frigatebird Hill.  A respectable amount of walking can be completed on the way to the lookout at Frigatebird Hill.  Some trails go down to the water's edge, while others hug the ridgeline for views in multiple directions.  They all loop back to the Interpretation Center, so it would be difficult to get lost.
  - La Loberia Beach – I can't promise you will see humpback whales just offshore, as we did.  But it's a nice beach, with a good number of sea lions basking on the sand.  Its walkable from town, or you can spend a couple bucks on a cab to get there.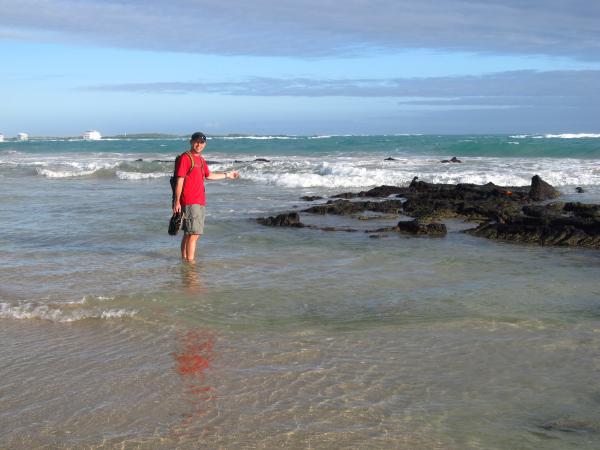 If you are seeking a beach destination to while away your vacation with margaritas and independent explorations….  go to Cabo, or the Caribbean.  You are wasting your time and resources, and probably contributing to long-term negative ecological impacts by doing so in the Galapagos.  But if you are in it for the wildlife, and you are ready to spend the energy and money to get further afield and enjoy well-guided naturalist programs, whether on a day trip, or on an overnight boat…  I'll meet you in the Galapagos!