Each evening, our guide Carlos would gather the "San Jose Family" together in the ship's lounge to discuss the plans for the next day.  He would have a map and a whiteboard and would walk us through the ship's travels and our proposed excursions.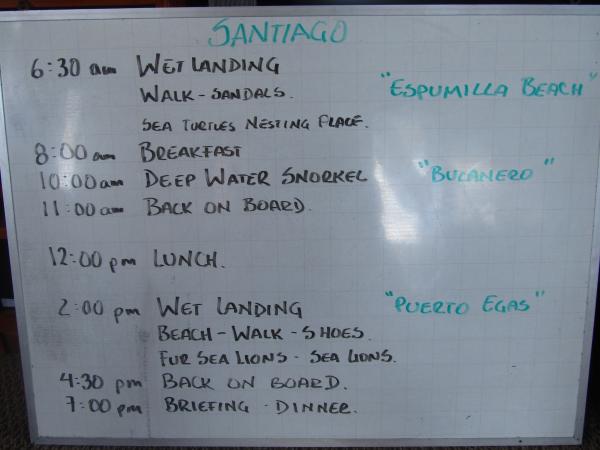 Each ship in the Galapagos has a very strict schedule to keep.  The National Park Service has divvied up all the potential landing spots, snorkeling areas,  and points of interest amongst the 60+ small ship cruise operators in the Galapagos, on a 15-day schedule, in roughly half-day increments.  This keeps each destination from being over-run, or environmentally degraded, and prevents skirmishes between rival boats that might otherwise be jockeying for limited space and resources. 
Within this national park schedule, each ship's captain and naturalist can create their own plans for a given day's activities.  Our naturalist quickly got the sense that he had an adventurous, wildlife-loving crew of travelers, who would stay in the water until their lips were blue when snorkeling.  So he inserted a few pre-breakfast walks, scheduled back-to-back snorkeling sessions, and generally kept us busy.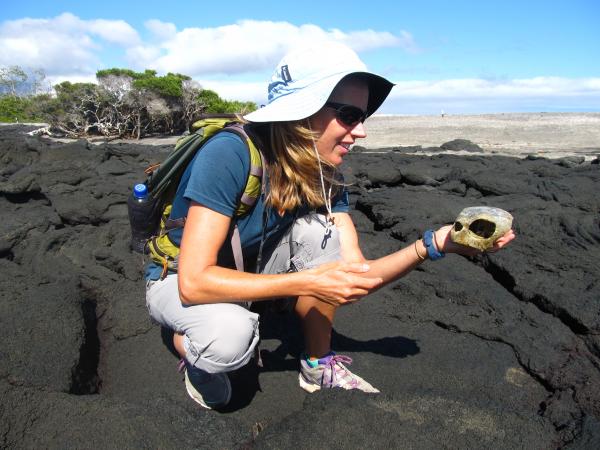 Each time we got back on the boat, we were offered fresh squeezed juice and a snack.  After our morning snorkeling sessions, we were able to sit down straightaway to warm homemade soup as the first course of our "almuerzo" or set lunch.  After other excursions we had time for showers or a drink on the top deck.  Dinners and breakfasts were buffet-style meals on our boat, and our group managed to trade seats so many times, it seemed we were just one big family by the end.  A family representing Paris, Vancouver, Missoula, Los Angeles, and the UK… but a family none-the-less.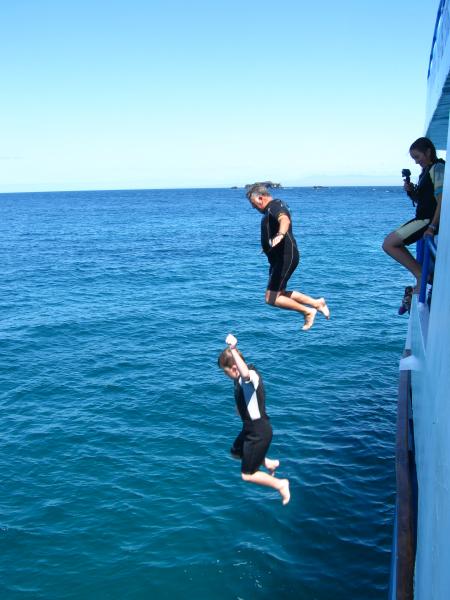 The ship would hoist anchor after dinner, and head off for the next day's destination.  Some evenings we'd only move a couple hours, while a couple nights we were still motoring well after midnight.  These nightly movements were the only time I ever felt the movement of the boat.  (Not bad for a notoriously weak-stomached sailor.) We'd awake in a new location each morning, ready to explore it all over again!