When you fly into the dry side of Santa Cruz, in the Galapagos dry season, everything looks browner than you expect a biodiversity hotspot to be. So we were itching to see some wildlife when we boarded the San Jose in Baltra.  Little did we know that the wildlife show was about to begin, like a well-choreographed musical.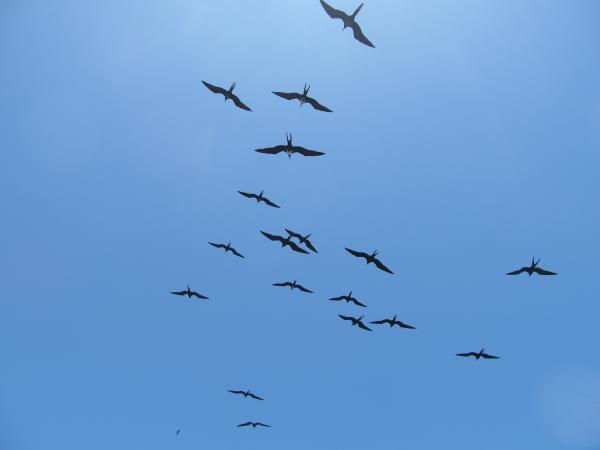 As soon as our ship set sail, frigate-birds entered from stage left, soaring just above the ship for the next several miles, creating superb silhouettes against a bright blue background …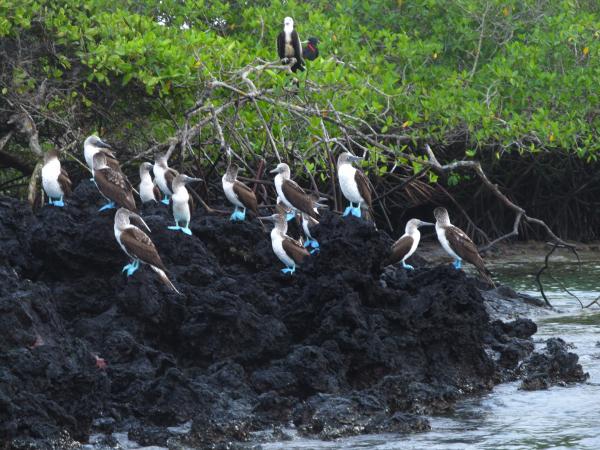 While the crew was dropping anchor just off from Bachas Beach, Blue-footed Boobies popped into view to show off their diving skills….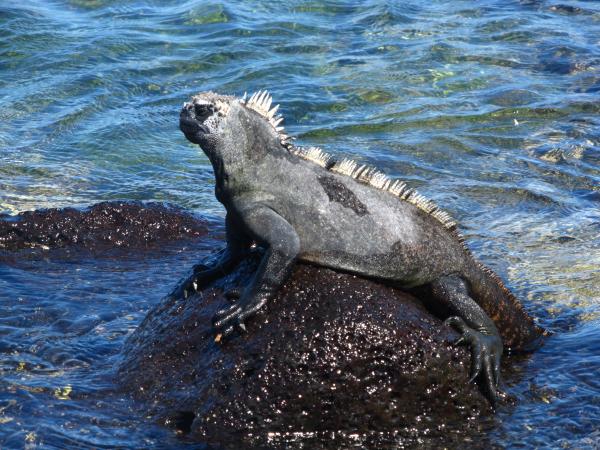 Within seconds of landing on the pure white beach, a lone marine iguana moves from the shrubs, across the sand, to sun itself on the black lava that bounds this strip of paradise….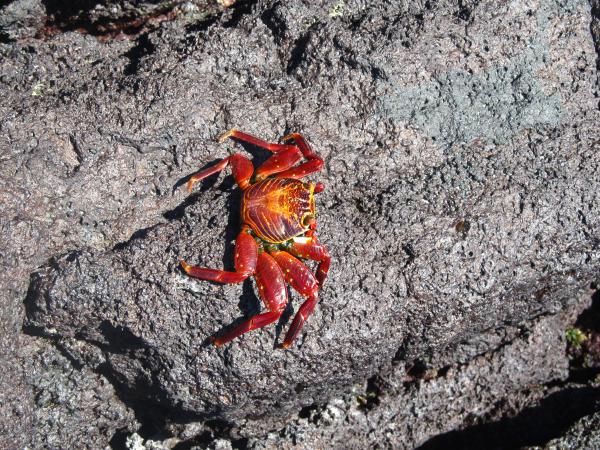 Sally Lightfoot Crabs move on the black lava like back-up dancers….  Then, as we crest the beach to peak into the lagoon , four flamingos take center stage, as if on cue.