One always hears about the Galapagos as such a richly biodiverse location.  And it is true.  But in my mind, biodiverse automatically meant green and lush.  Visiting in August, this just wasn't the case.  Cold currents and southern breezes bring drier air at this time of year, and the land - at lower elevations at least - can seem downright arid. How in the world does this arid, dry area support such rich wildlife?  The secret is in the water.  Quite literally.
There is such a distinct difference above and below the surface of the water.  Stick your face in the water with a snorkel mask on and you see such an abundance of colors, and an amazing volume of living things.  Sharks, sea turtles, eagle rays, parrotfish, cornetfish, wrasse, seastars, urchins, flounder, moray eels, and so many more….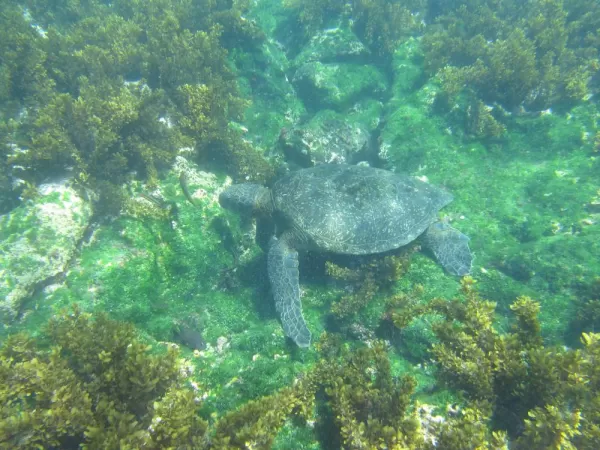 Pop up from your snorkeling wonderland and you see stark lava flows, dry shrubland and what seems to border on desert at times.  You quickly realize that while you may find dozens of sea lions hauled out on one patch of dry land, literal piles of marine iguanas on another patch of dry land, and hundreds of blue-footed boobies or frigatebirds nesting on still another patch of dry land… the only thing these animals need from that dry land is, well, the dry land.  They get every last bit of nutrition from the sea, brought together by the three main currents that collide at the Galapagos.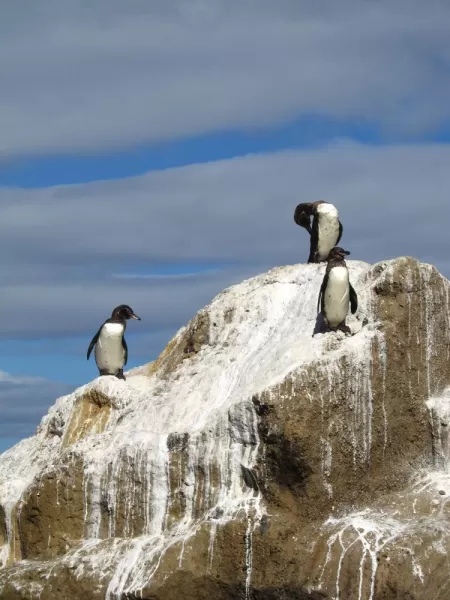 When you get in that water, and the flightless cormorants, Galapagos penguins, sea lions, and marine iguanas decide to join you, a question comes to mind….  Why did I not ever know about the Galapagos Islands as a snorkeling destination?