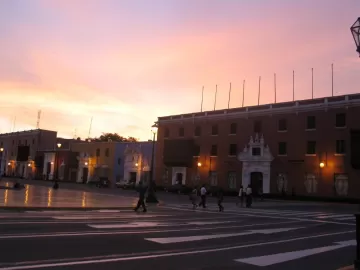 After saying bye to Arequipa and our great hotel there, we head up to Puno.
The way provides amazing landscapes, maybe the one that was saved in our memories was a lake with so many flamingos on it.
When we arrived to Puno our highlands hearts realized that were not ready for this altitute, fortunately as this is a very common issue for visitors, Sorochipills are expended almost each corner, then the problem was solved.
From this point we experienced the Coca culture of Peru, indians chewing the leaves, Coca teas served almost everywere, and the leaves used as gifts, offerings and medicine. It is hard to accept that our "modern culture" damaged this ancient traditions that baddly.