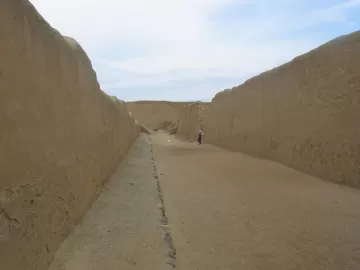 No one was ready for an early morning so we started our day at 09h00. Belen, my cousin, picked us up in her car and drove us to the old town... Gosh I was glad we were not driving there! Driving in Quito is a children game compared with that!!!
It was good to see this part of Lima, it is beautiful. I particulary enjoyed the view of the balconies, those are great art works.
At noon we said bye to Lima and drove to Ica, the land of the Choco tejas... I loved those chocolates!!! There we tasted the Pisco with its different varieties, I will not change the Pisco Sour.