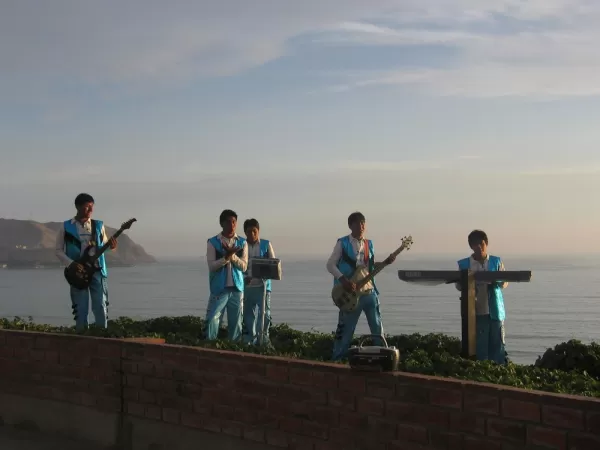 The hotel arranged a great trip for us. It started early in the morning with a hotel pick up to drive to the port at the Titikaka lake.
There we met our guide, Leo. I was so happy to meet him as I've read about him in our pax evaluations.
After boarding a motor boat, we navigate to the Uros Islands. On the island we landed we found a nice group leaving there, they welcome us and explained us about their island, their lives, their costums. After enjoying a couple of hours with them we board a Totora canoe to the "main island" there we board our boat again to continue a long navigation to Taquile.
Taquile was superb. This island is a great example of a perfect organization where their 2000 inhabitants participate in different ways. The welcome team there even nprovides you a plant that makes you breath better at that super high elevation. The way up pays the efford with the wonderful view from the top, their comunity by itself is a tressure of narrow streets, stone stairs, colurful dresses, artcrafts and no cars!.
From this day on, my only concern was the impact of tourism in this traditional cultures, you can find everywhere, women and children asking for money for a picture, please, please don't do it... let tourism leave only positive impacts, purchase their merchandise, eat their food and even donate good but don't give money specially to children!