Franny and I awoke early to meet our guide, Jose. He shuttled us off to the ferry terminal where we went through customs and waited to board the boat. I knew nothing about Colonia or really Uruguay in general, but I was very excited for the opportunity to spend a day there. The ferry ride was about an hour and a half. The ship itself was similar to ferries I had been on in the Pacific Northwest. There was a cafe to order coffee, some premade sandwiches, and other snacks. Something I wasn't expecting was the large two-story duty-free shop in the middle of the ship. This made for some good perusing during the ferry ride.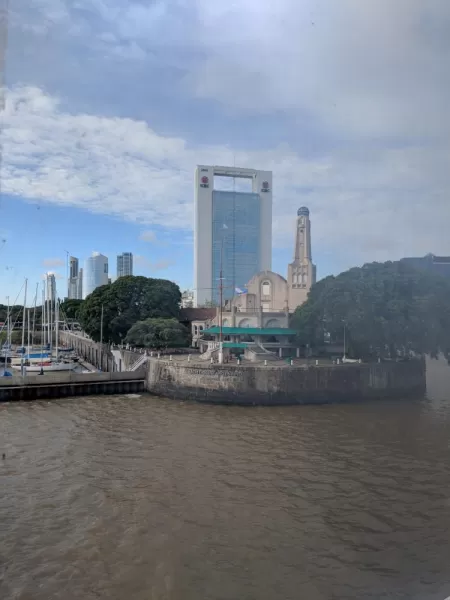 Once we arrived in Colonia we went through customs and came out in Uruguay! Our guide was waiting for us and whisked us away. We stopped at a small church where our guide shared his matte with us. I found the Portuguese influence fascinating. We stopped at an old bullfighting ring, and a Jai alai sports arena. We went to old town Colonia where we could see the juxtaposition between the Spanish and Portuguese roads and buildings.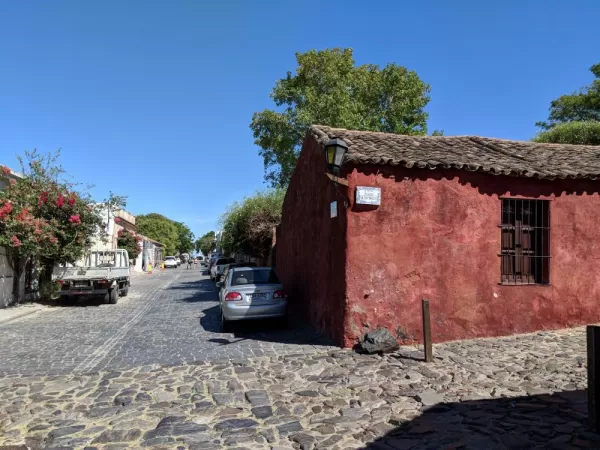 After the hectic nature of travel and hustle and bustle of Buenos Aires, it was so nice to experience Colonia. The pace was slow and the sun was shining. We were on our own for lunch and had a delicious meal at an open courtyard restaurant. Afterward, we wandered the streets and did some shopping. We felt like we got our bearings pretty quickly and were totally comfortable finding our way around on our own. Late in the afternoon, we met up with our guide and he took us back to the ferry terminal to catch our ride back across the water. We got back to our hotel exhausted, but a day in Uruguay was completely worth it!