Our trip, being in March, the time of year whales are the most prolific, was marketed as a marine wildlife tour. From chatting with colleagues who have gone at other times of the year, there are still plenty of opportunities to see whales and seals. I'm not sure we necessarily saw any more, but we felt lucky with the sightings we had. Franny's wish was to see Orcas, we told our chances were pretty slim during this time of year. But somehow we lucked out at saw a pod of 3 during our Drake Passage crossing. I think this was a good omen for the rest of our trip. We quickly lost track of the whale sightings, humpbacks, fins, singles, groups, mother/calf pairs. It didn't matter, they were still always met with equal excitement.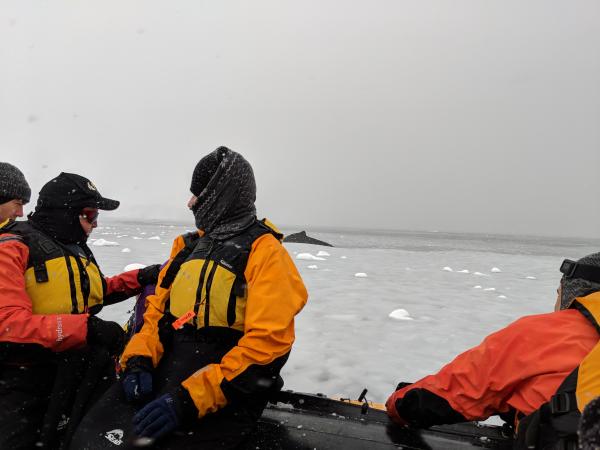 This was a particularly amazing experience from a kayak. I'm not sure I've ever felt so insignificant and in awe. One afternoon a curious whale blocked the zodiacs from returning to the gangway for nearly 20 minutes because he playfully kept swimming the length of the ship. It was humbling to be so close to these incredible creatures.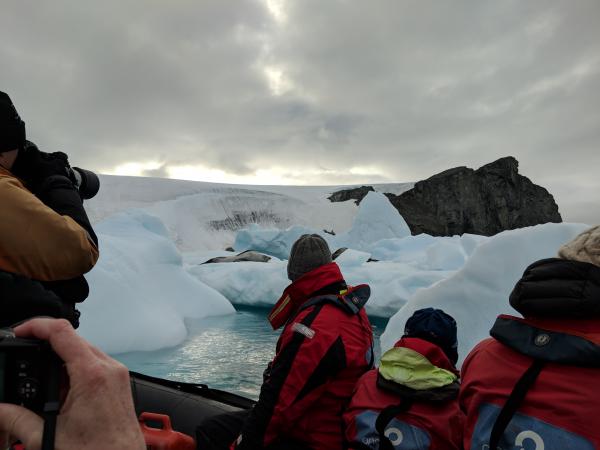 We also saw a lot of seals, mostly fur seals, but the occasional Weddle, crabeater and even a few leopard seals. Fur seals are playful and curious in the water but territorial and not to be approached on land. We even had a landing canceled when the beach was littered with hundreds of fur seals. One afternoon in particular, while on a zodiac cruise we saw all 4 species within a matter of an hour. We were able to get surprisingly close to all of them in the zodiacs without disrupting them. The leopard seal even showed us his gnarly teeth that they are known for!