On stands now is
Conde Nast Traveler's Cruise Guide
, highlighting some of the best ships and itineraries in the cruising world -- from the resurrection of
European River Cruising
and unique itineraries never offered before to great options in the world of
small ship cruises
-- something Adventure Life knows a thing or two about... Conde Nast does a nice job outlining trips for both the quintessential cruiser, and those who seek the "un-cruise" experience. Here are a few Adventure Life favorites that made the feature.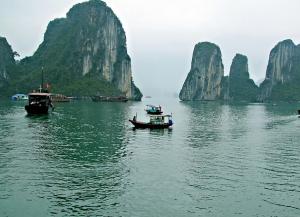 The Riches of the Mekong
Ship: 124-passenger
MS Amalotus
A historic and naturally stunning river, the Mekong offers villages, temples, jungles and ancient legends. This journey takes travelers from Vietnam to Cambodia -- beginning in Vietnam's capital, Hanoi, followed by an excursion to Ha Long Bay for an overnight sojourn. A short flight to Siem Reap, Cambodia, brings you to the gateway of the ancient Khmer empire. Explore temples of Angkor Archeological Park, a UNESCO World Heritage Site, before embarking on the Mekong. Visit rural villages, historic pagodas, floating markets and a Buddhist monastery along the way.
Want to go?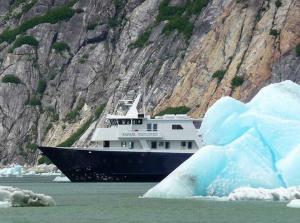 Luxury Alaska
Ship: 36-passenger
Safari Explorer
Take a bit of adventure (kayaking, snorkeling, hiking), add a dash of luxury, and you have the Safari Explorer. This 36-passenger ship is recognized for its top-notch personal attention and refinement, without insisting on stiffness. Never forgetting that the wilds of Alaska are the star of the voyage, the ship takes travelers into the best of Glacier Country and hidden inlets of the Inside Passage. An 8-day itinerary includes the Icy Strait, Fredrick Sound, Endicott Arm and a handful of days in Glacier Bay National Park.
Want to go?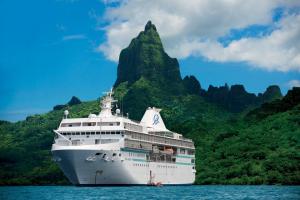 French Polynesia
Ship: 332-passenger
Paul Gauguin
Specifically designed to cruise the South Pacific year round, the Paul Gauguin visit small South Pacific ports out of reach to larger cruiselines. The atmosphere aboard ship radiates cordiality, casualness, and Polynesian flair. The local Tahitian crew who serves as cruise staff, entertainers and storytellers adds exceptional personality to every cruise. Itineraries visit Bora Bora, Tahiti, Cook Islands, Society Islands, Marquesas Islands, Tuamotu Islands, Fiji, Tahiti and Tonga. Shore excursions afford an opportunity to experience each destination in an authentic, meaningful way.
Want to go?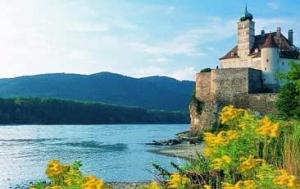 Danube River Cruising
Ship: 164-passenger
MS Amacerto
Considered on the world's most scenic rivers, the Danube is Europe's second largest river, stretching from Germany's Black Forest and into the Black Sea. Cruise from Nuremberg through the Main-Danube Canal across the Continental Divide and explore to centuries-old towns of Austria, Czech Republic, Germany and Hungary. The ship, MS Amacerto, is making its 2012 debut and features (among many other amenities) a heated pool and a fleet of bicycles to explore the many paths that line the Europe's rivers.
Want to go?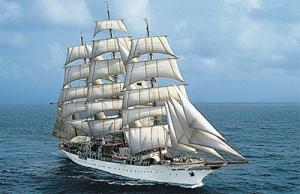 Luxury Caribbean (made the cover!)
Ship: 58-passenger
Sea Cloud
The Sea Cloud is a beautiful luxury sailing yacht, a four-masted bark, with an intriguing history: custom built in 1931 by the business magnate E.F. Hutton for his wife the heiress, Marjorie Merriweather Post. Sails are raised by hand by the crew. She carries 30 sails measuring a total of 32,000 square feet. Although the ship is elegant, she is also friendly and informal. Dress aboard ship is also relaxed and casual. An 8-day Caribbean cruise on the Sea Cloud explores the best of Barbados, and offers plenty of surf, sun, snorkeling and beach time.
Want to go?