Elephant Nature Park, located just over an hour from the city of Chiang Mai, is a unique place where visitors can interact with elephants rescued from the tourism and logging industries. Since the 1990's Elephant Nature Park (ENP) has provided a sanctuary and rescue center for elephants. ENP has approximately 60 elephants in their care, along with rescued water buffalo, dogs and cats (who are up for adoption!). 
The day begins with a special treat of watermelon which we got to feed one elephant, by hand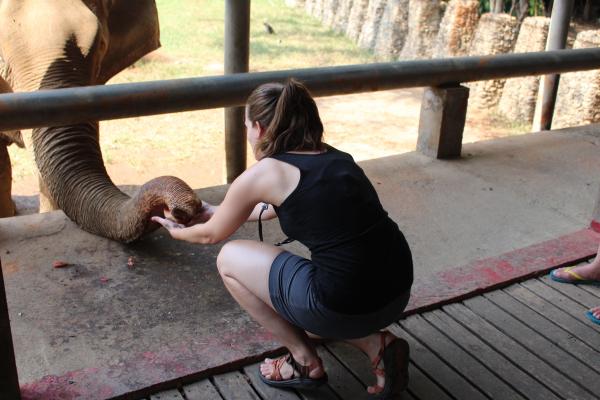 After that it is out onto the grounds of the park to see how the elephants interact with each other and get to play and just be elephants.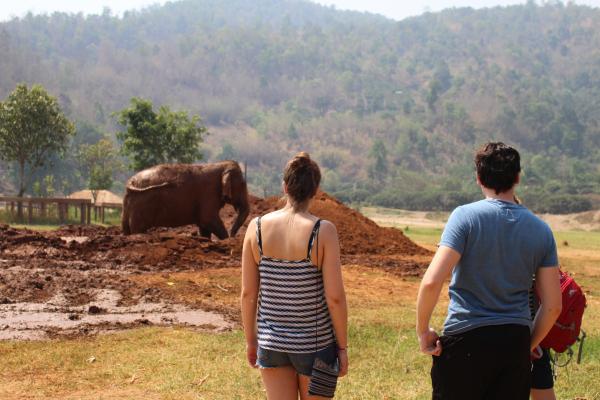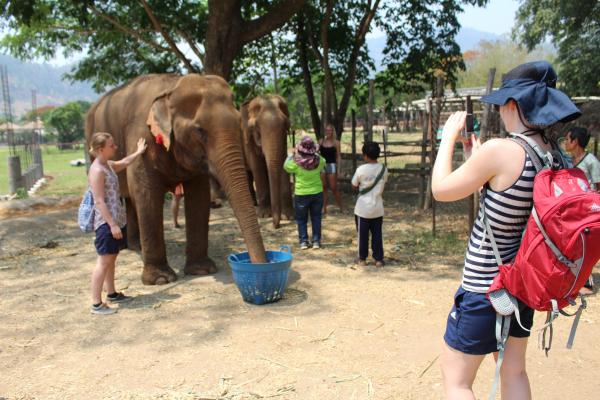 After lunch, it's bath time! We head into the river and soak our elephant down to keep her skin fresh and clean.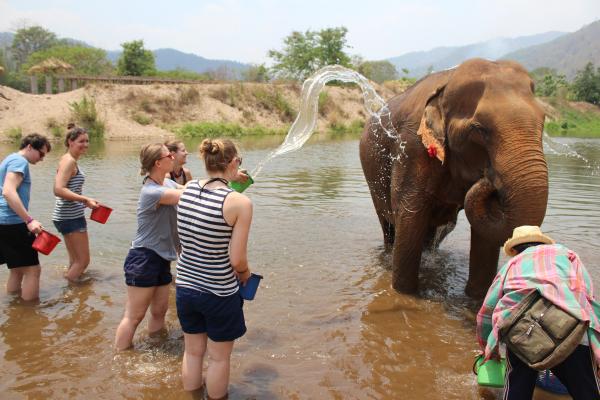 But sometimes they just want to roll around on their own!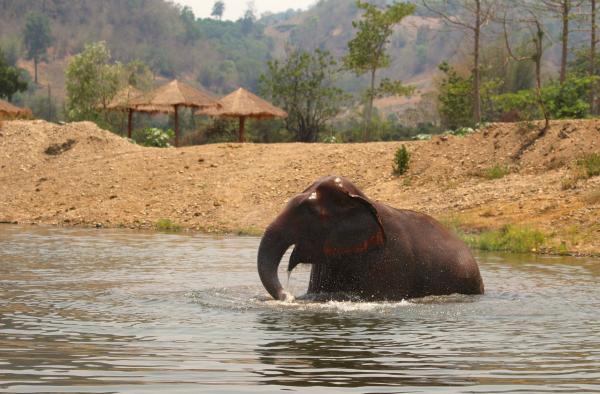 Then to the viewing platform for a different view, before we head out again to explore more of the grounds.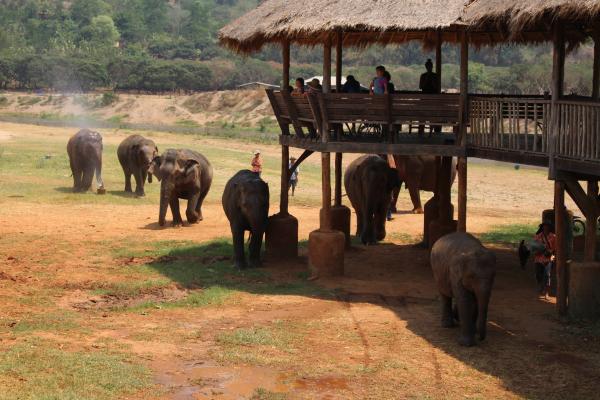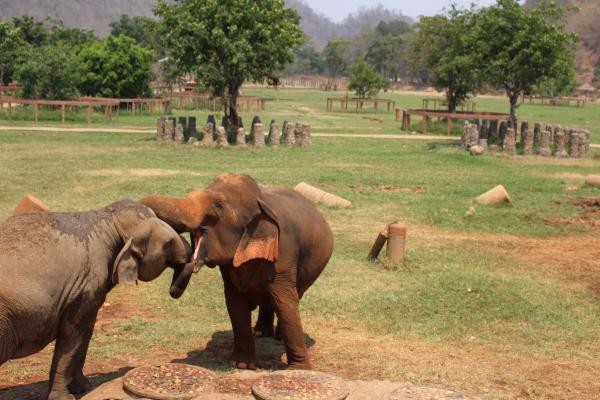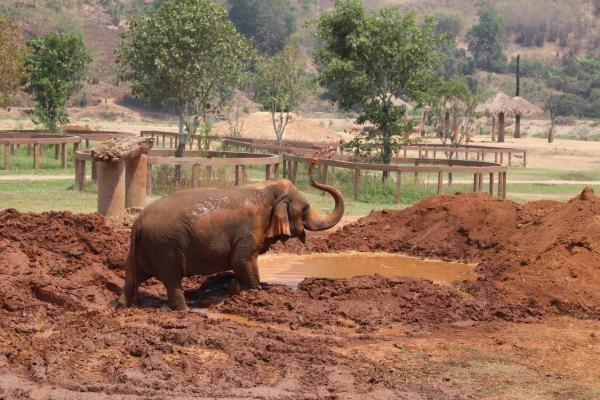 Finally an afternoon snack with the Baby Boy before we head back into the city.