About 90 minutes from Bangkok in the smallest province in Thailand, Samutsongkram, is the risky market of Maeklong.  For almost 30 years, passenger trains pass through the 300 meters long Maeklong market 8 times a day.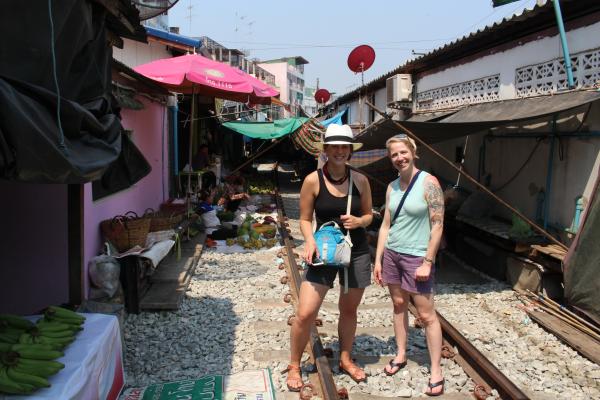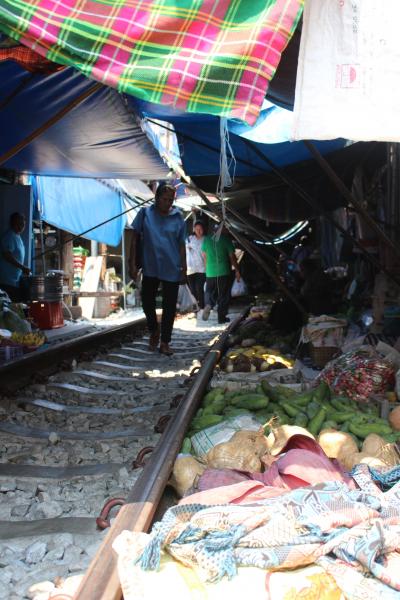 A commonly visited market for locals, visitors will see and smell a variety of goods, vegetables, fruits (yes! even Durian!), meat, fish, frogs, tuna, squid, mussels, dried seafood, sweets, curry, flowers typically sold in any Thai market. It's a frenzy of sights, sounds and smells!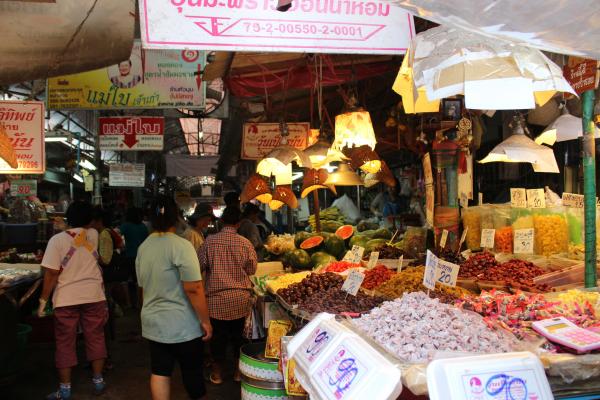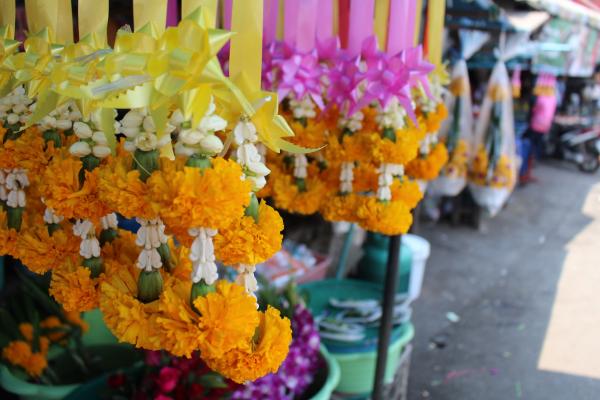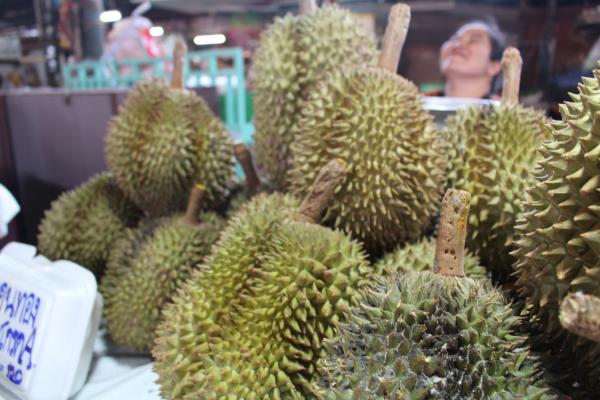 The busy atmosphere full of friendly vendors and Thai shoppers, none who seem to care even when the train's approaching…They just wanna shop until the last minute the train comes! Keep an eye out for the horn, and you have about 3 minutes to get off the tracks. Step aside and watch the locals casually pull back the awnings to allow the train to plod on by. In a couple minutes, they simply put the awnings down and get back to selling.