The historic city of Ayutthaya, founded in 1350, was the second capital of the Siamese Kingdom.  It was a flourishing city from the 14th to the 18th centuries, during which time it grew to be one of the world's largest and most cosmopolitan urban areas and a center of commerce. The city was strategically located on an island surrounded by three rivers connecting the city to the sea. In 1767, the city was attacked by the Burmese army who burned the city to the ground and forced the inhabitants to abandon the city. The city was never rebuilt in the same location and remains known today as an extensive archaeological site.
Just an hour and a half drive from Bangkok, the ancient city can be explored on foot and by boat, both giving an up close, personal view as well as seeing the grandness of the complexes from afar.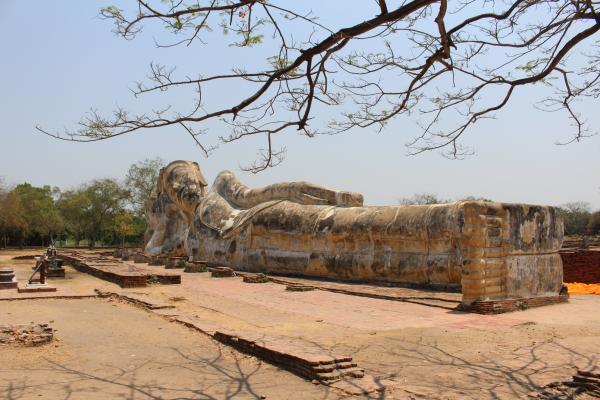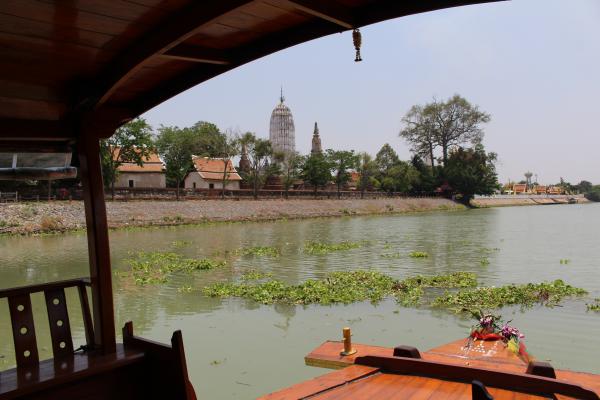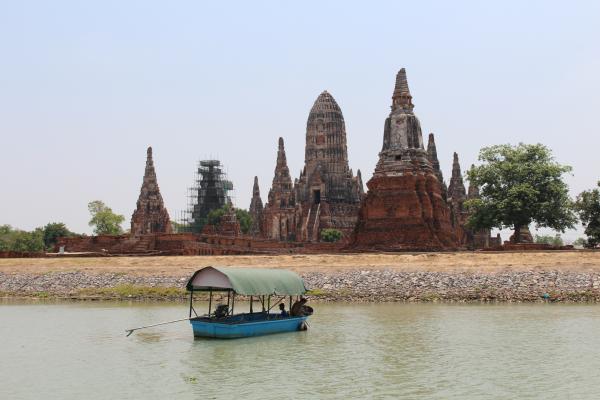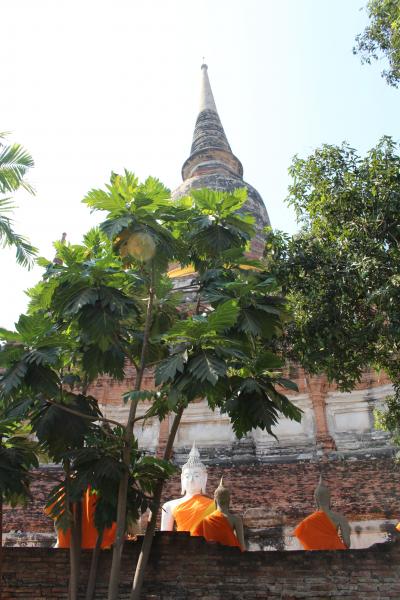 One of the more famous sights in Ayutthaya is Buddha's Head in the tree roots at Wat Mahathat. This temple complex is quite large in comparison to the others in the city. The temple was destroyed by the Burmese during the attack in 1767. The soldiers vandalized many of the Buddha images by lopping off the heads. Much of the complex remained abandoned and overgrown until the 1950s when the Department of Fine art began restoration work in Ayutthaya.
No one knows for certain how the Buddha head became entwined in the tree roots. One theory suggests that the tree simply grew around the Buddha head while the temple lay abandoned. Another theory suggests a thief stashed the Buddha head away from the main temple to hide it and was then forgotten. The stone Buddha head was abandoned by the wall not far from the entrance of Wat Mahathat where it can be seen today nestled in the tree roots which have grown around it.