When to Go
It is possible to visit China all year round, except for a few exclusions, because of the country's enormous expanse. Based on the weather, the best time to take a China trip is between May and June and September and October, but you could run into crowds and delays during these periods. You may want to avoid China travel in July because it brings high heat, humidity, and a large amount of rainfall. 
China Weather 
Temperatures in
China
vary tremendously, influenced mostly by latitude and monsoon activities. From north to south, China consists of five separate temperature zones: cold-temperate, mid-temperate, warm-temperate, subtropical, and tropical. Generally, during winter the country is divided. Travelers who travel to China during these months may want to avoid the northern areas, as temperatures sometimes drop below zero degrees. Some areas in Heilongjiang Province report averages of -25°F (-31.7
°
C) whereas the Hainan Province maintains averages above 65°F (18.3℃).
During the summer months, most regions – excluding the high plateaus and mountains – remain above 65°F (18.3℃). Precipitation patterns are fairly regular, showing a larger distribution in the southeastern section (31.5 inches annually) and decreasing across the country to the northwest (7.9 inches annually).
China's rainy season
occurs predominantly from May to September and rich rainfall may cause flooding during these months. Droughts contribute to dry air in winter. During summer (April-May) the southeast and southwest monsoons reach the Chinese mainland and are the main cause of rainfall.
High Season 
April to November
is the peak season for most part of China. It's a good time to visit the incredible nature, attractions and landmark. However, during the National Holidays, Labor's Day Holiday and China Summer Vacation in July and August, you may have to deal with noisy crowds and long queues. Expect greater prices and plan your China tours well in advance. 
Avoid the
Chinese New Year.
This is China's most important holiday, with millions of Chinese using the opportunity to travel. Chinese New Year is often celebrated in late January or early February. Flights will become more expensive, train tickets limited, and tourist attractions congested with Chinese visitors. While major cities like Beijing and Shanghai keep their stores open throughout the Chinese New Year, many other locations in China will be closed for a few days or perhaps a week.
Low Season
November to March
is relatively the low season in China for a large saving for your travel budget. With fewer crowds, you can spend less money visiting China's many top attractions and enjoy your sightseeing more comfortably with much shorter waiting in the queue. Some southern coastal cities like Hong Kong, Shenzhen, Guangzhou, Sanya, etc. are also preferred to go in winter months as they have tropical climate throughout the year.
Best Time of the Year to Visit Beijing 
A visit to 
Beijing
 in
May or September
is ideal, with
April and October
being close runners-up. The nicest weather and most beautiful scenery may be seen during these mild seasons. Summers are oppressively hot, while winters bring freezing temperatures and sometimes snow.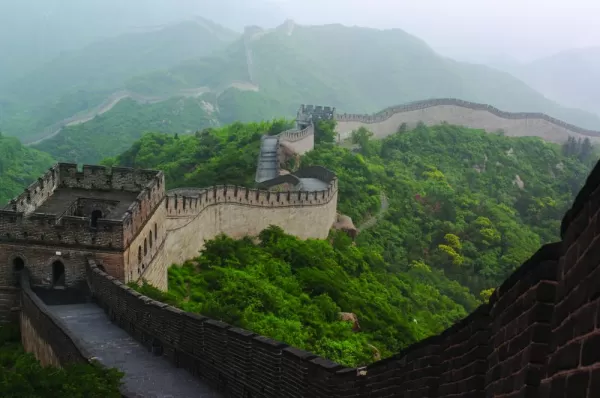 When it comes to visiting the
Great Wall of China
, spring is the ideal season because the temperatures are pleasant and comfortable. It's a gorgeous time of year to see the mountains covered in flowering flowers, as the trees begin to change color. 
Best Time to Travel to Shanghai
Shanghai
 trips are most ideal in October and May. This short autumn season has pleasant temperatures and lacks the crowd and rain of the summer season. Winter conditions might make urban exploration less fun. Shanghai has few tourist attractions. Two to three days should cover it.  
Best Time to Visit Tibet
The best months to visit are between 
April and October
 when it is slightly warmer. That being said, a large number of domestic travelers typically visit Tibet in August and during the first week of October. This may make this timeless than ideal as you will face larger crowds.
While
Tibet
is at a high altitude and has four defined seasons, the temperature and climate variations throughout the year are not as extreme as most would suspect. The landscape is a high-altitude plateau set amidst steep mountains, and rainfall is concentrated in the mountains. This creates a dry tundra climate in the plateaus and valleys. The area experiences frost six months out of the year, and lakes will ice over in the winter months.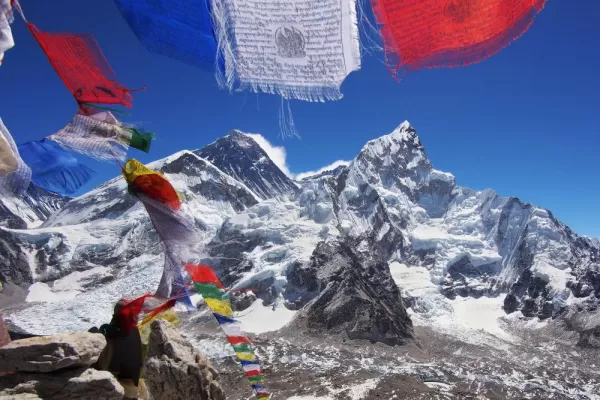 Between June and August are the warmest months of the year, but generally the wettest. However, the air has a greater concentration of oxygen making it a safer choice for those concerned about altitude sickness. This is also the season for many of the local festivals and outdoor activities.
May and September are some of the driest months, making them a great option for those looking to do
hiking or tent camping
.
The winter months, November through March, have colder temperatures. This is a fantastic time to visit if you are interested in culture, as many locals are making pilgrimages and can be observed practicing their devout faith. Also, fewer tourist crowds during these months give travelers a more authentic experience.
Travel is restricted to Tibet for 5-6 weeks during February and March
 each year due to government restrictions in the area. This is definitely something to keep in mind when considering your travel plans. Our Trip Planners at
Adventure Life
will be a great resource as you get into the planning process of your China tour.