As it turns out, I'm not much of a wine connoisseur. I enjoy the occasional glass with dinner but tend to judge my wine with the following criteria: red or white, good or bad.  
When I realized there would be two afternoons of wine tasting in our itinerary, I wasn't sure what I thought. Wine… eh. However, UnCruise made the wine tastings a little adventurous by teaming up with a local company called Mount and Barrel. Mount and Barrel provided us with bikes, helmets and a guide before sending us off through wine country (or, you could opt to take the bus, instead). I really enjoyed the time we spent on our bikes. The rides between the various vineyards broke up the wine tasting experience and the scenery was spectacular - not only were we cruising through apple and pear orchards on our way to the vineyards, we were occasionally greeted by sightings of  Mt Hood and Mt Adams.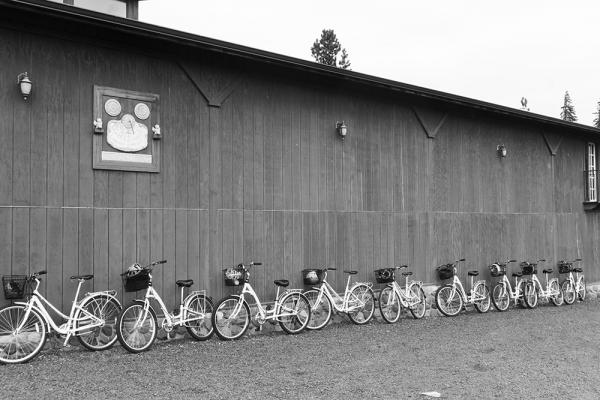 On this particular excursion we stopped at three separate vineyards: Marchesi, Cathedral Ridge, and Phelps. Each featured its own charm: at Marchesi we were treated to a Tuscan atmosphere with Italian cheeses and salamis to pair with our wines, at Cathedral Ridge we were given a tour of the wine press, and at Phelps, we learned about smoked wine - something I'd never considered but makes perfect sense considering the smokey summers of the Northwest.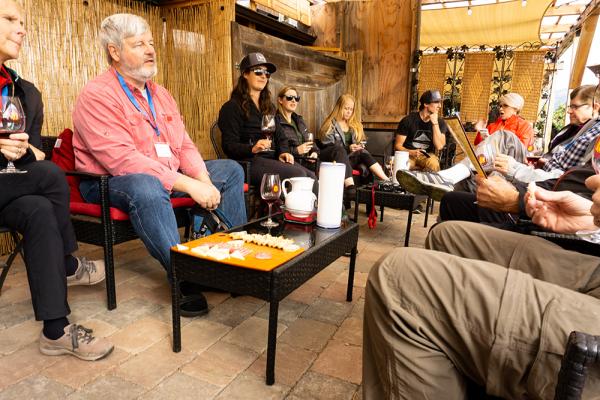 On a separate day, we stopped at Terra Blanca in Richland, Washington. There, we took a tour of the vineyards, witnessed a bit of harvest, sampled some grapes, and ventured into the wine caves before sitting down for a tasting of 8 different wines (I liked the reisling best).