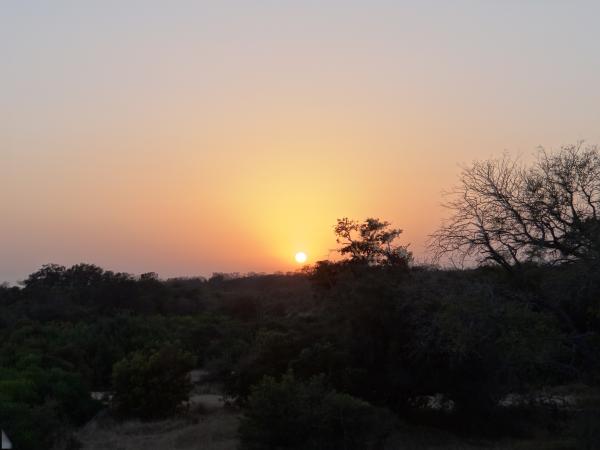 This morning we woke for a singular goal: tracking black rhino. Our guide had spotted prints the night before and wanted us to get a chance to sight these endangered animals. Black rhino particularly like the thick thorny thickets in this area so it's one of the best places left to see this elusive species.
We followed tracks and dung, eventually circling around to a particularly dense thicket where there was a mother rhino with her calf. Wow!
Rangers have to be especially careful in reporting rhino sightings- often using codes to evade poachers.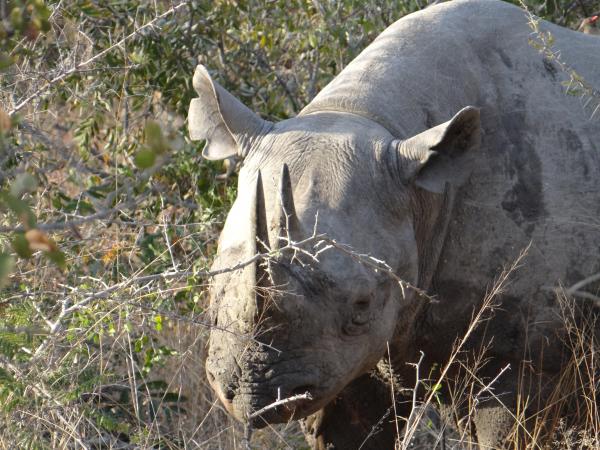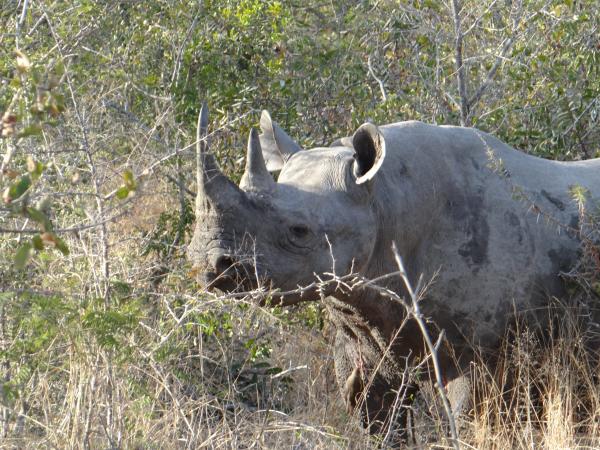 After this incredible sighting, we headed back to pack up and drive south along the border of Kruger National Park to the Sabi Sands Game Reserve, especially known for cat species. We arrived in time for the afternoon game drive where we headed straight for a watering hole. This one was extra special as we spotted about 15-20 hippos with their young and several huge crocodiles! Our tracker demonstrated just how relaxed the animals were around the vehicle by briefly getting off, causing the hippos to raise out of the water and start watching him intently. As soon as he got back on, they all relaxed and settled back into the water.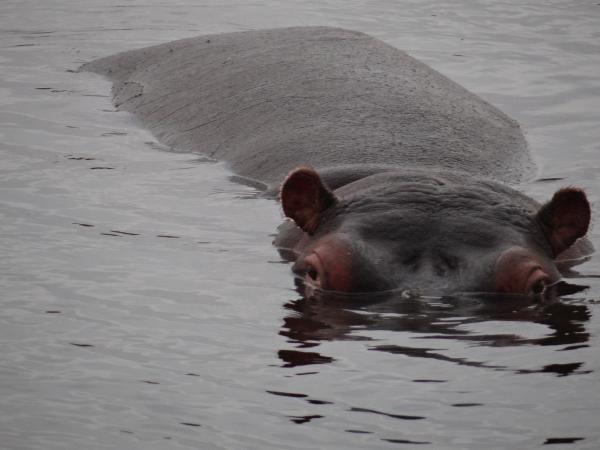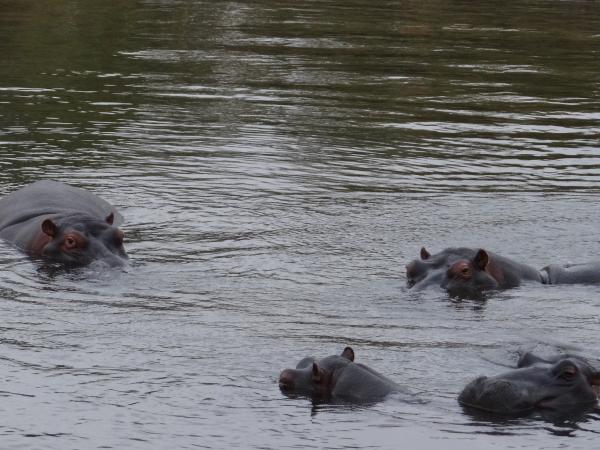 Not far from the hippos, crocodiles basked on the side of the watering hole.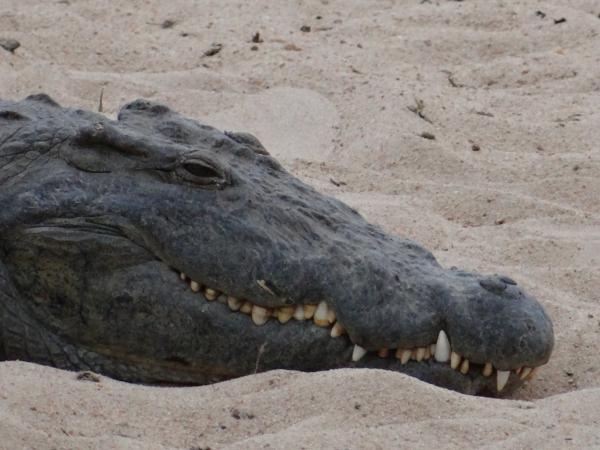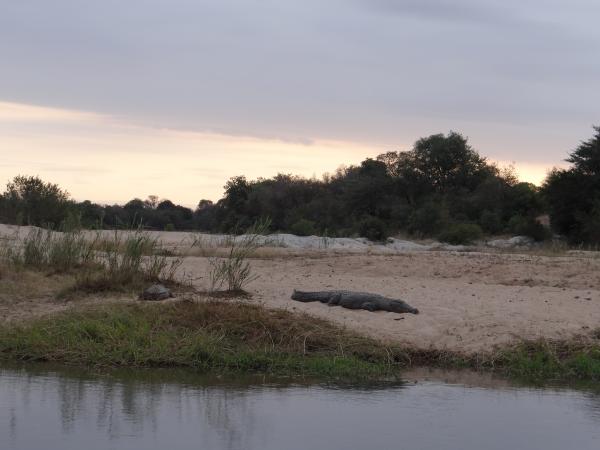 Leaving the watering hole, we encountered an elderly male lion, on the prowl for impala. He was quite skinny, a sign that he was slowing down and less effective at hunting than he once was.