Our transfer driver from Leopard Hills to the airport was another knowledgeable ranger who provided interesting conversation for the duration of our journey. On the way out, we saw a white rhino, a huge treat since we hadn't seen one yet. 
Our flight arrived late to Zambia. Immigration into Zambia and then back out of Zambia and into Zimbabwe took a very long time (over 3 hours in total) so we didn't have time to get to our hotel before the sunset cruise. Instead, our driver drove us straight to the dock where a welcome crew of musicians cheered our moods immediately.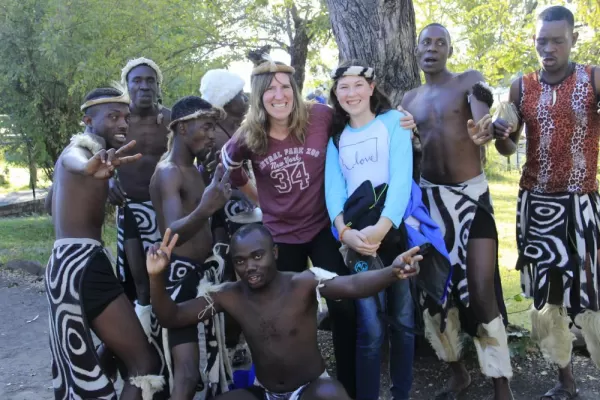 Once onboard we were offered cold fried snacks and complimentary alcohol. The cruise itself was nothing special, but the scenery was lovely. We got to see a couple large crocodiles up close and a lot of hippos.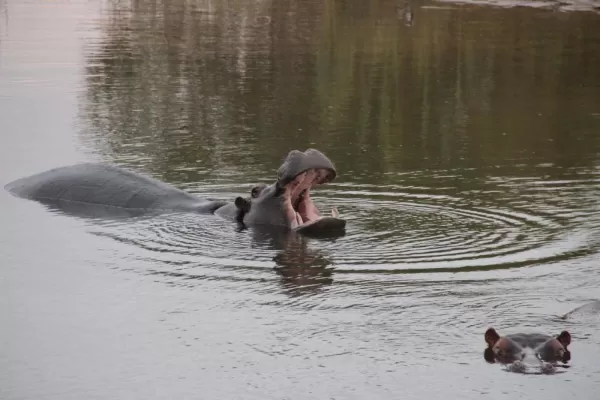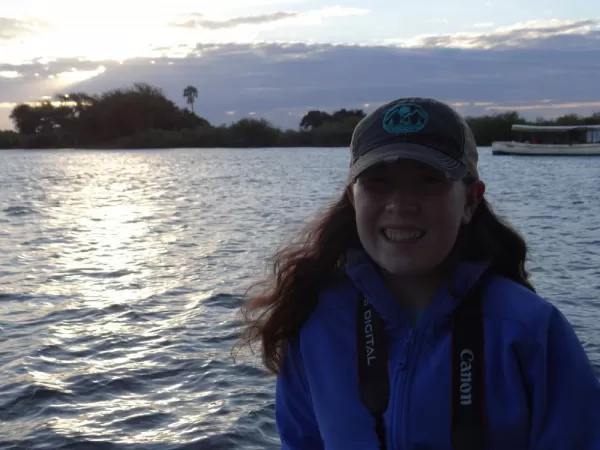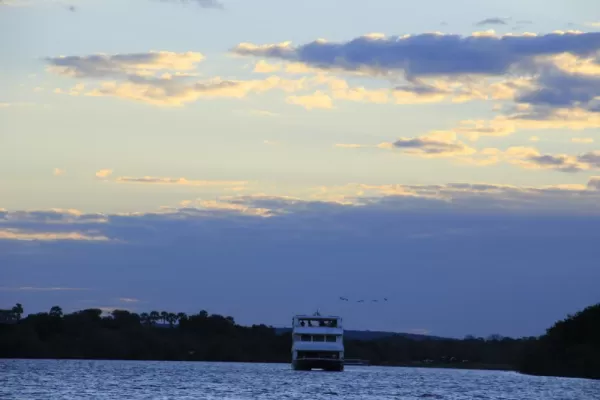 Still, we were chilled from the cool wind and lack of proper clothing so we were relieved to finish up and head to our lovely hotel. At Batonka House, we were greeted with beverages and a fantastic hotel manager who sat down with us to help us plan our stay- both in terms of meals and local activities.