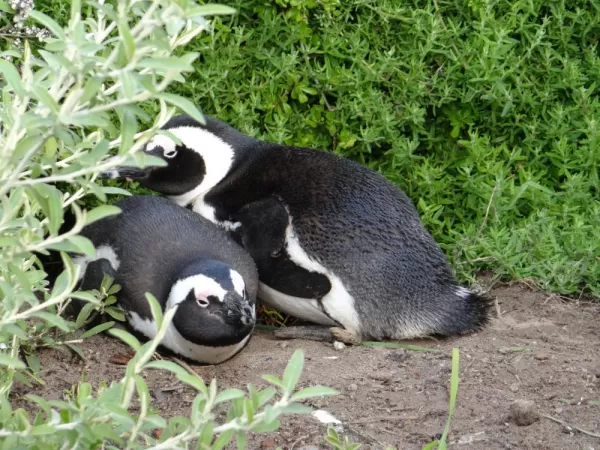 Today we planned to head down the peninsula for some SUP and hiking. However, we woke to pouring rain so our guide suggested we stop by the aquarium for a 'behind the scenes' tour. We had an incredible guide there who had been volunteering at the aquarium since high school and now worked as one of the main divers (feeding sharks, caring for turtles, etc). He explained the inner workings of the aquarium and took us to the roof for a view down into the largest tanks where the sea turtles, rays, and sharks swam right beneath us.
By the time we exited the aquarium, the skies had cleared to a beautiful day- still too windy for SUP, but we started down the peninsula to explore.
Quite to our surprise, the day really should be called "Cape Safari". We  saw the expected South African penguins, but also wild ostrich, fur seals, baboons, and relatives of antelope.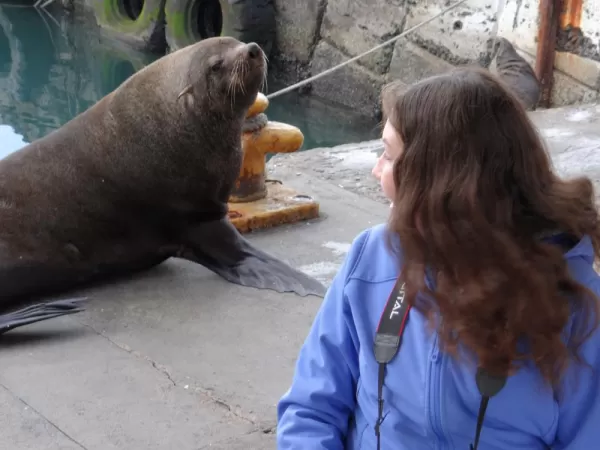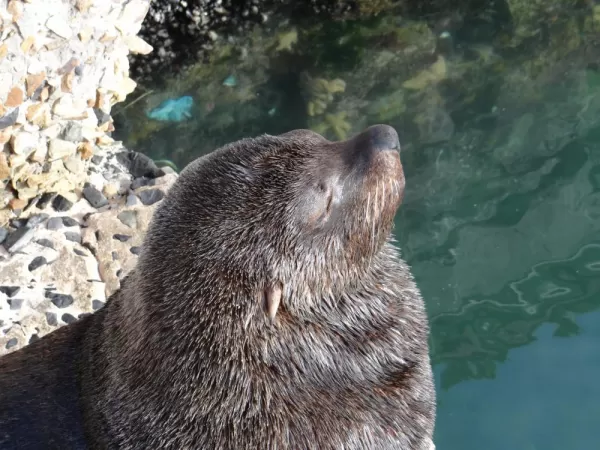 The baboons were our favorite! A sweet troop meandered along the road. Several youngsters played together and two newborns clung to their mom's fur tightly as she walked.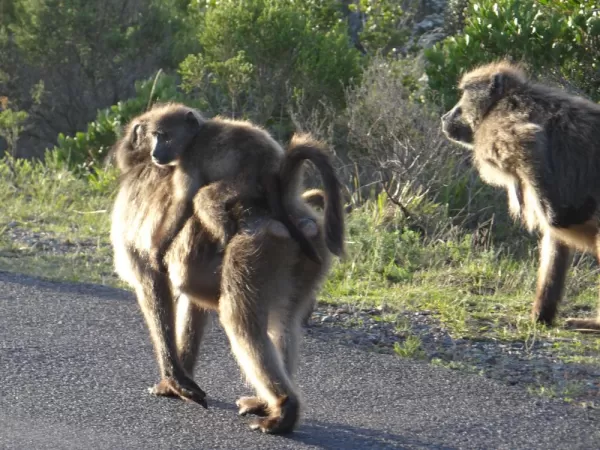 We also made the quintessential stop at the Cape of Good Hope (not the southernmost part of Africa as that honor belongs to a cape further east) and to Cape Point where we hiked up to the lighthouse for glorious views.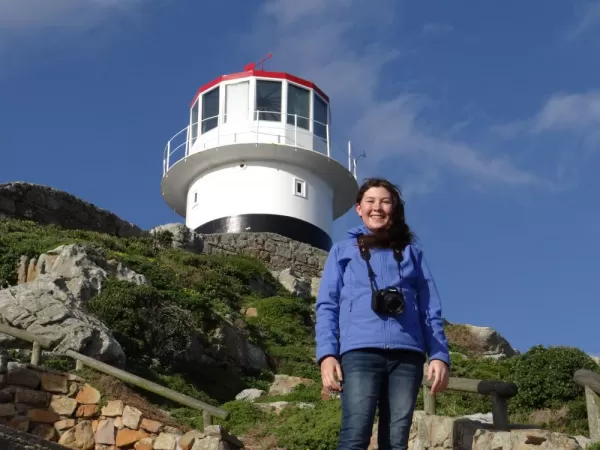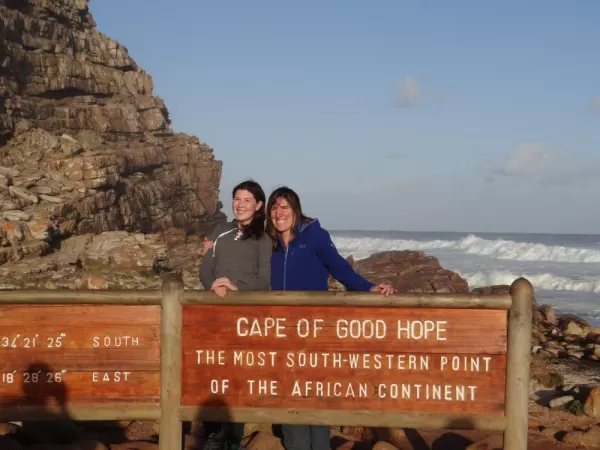 This evening our guide dropped us at the swanky Southern Sun Cunnigan near the waterfront. We caught the free shuttle to the V and W waterfront. There we enjoyed a fantastic seafood dinner and rode the giant ferris wheel.