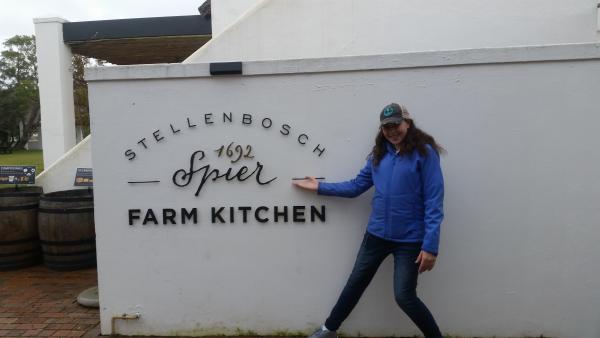 Today we drove to Spier winery, a sustainable, organic farm founded in 1692. Our primary reason for the visit was less about the wine and more about a unique activity offered here: Segway tours. After a safety briefing and some practice on the asphalt, we boarded our Segways and headed into the vineyard. Despite the forecast rains typical of this time of year, we were blessed with clear skies for the tour, a necessity as the Segway tours have to be halted if it gets too muddy.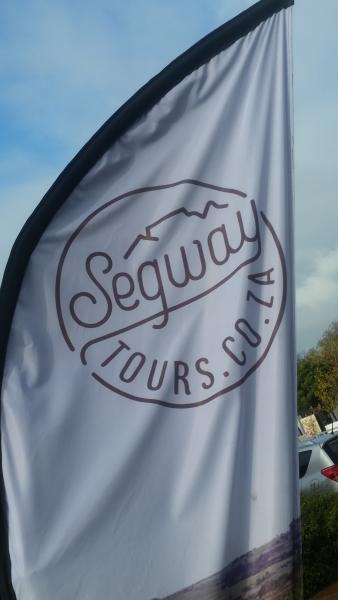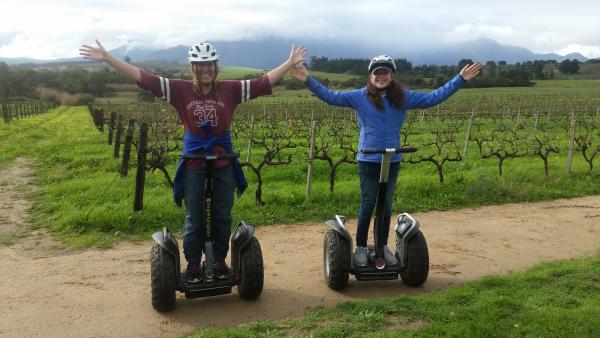 The tour was brilliant! Driving a segway is a ton of fun, more similar to skiing than any sort of driving. You lean with your legs to turn and manage hills or rough patches. Along the way, our guide talked about the organic agricultural practices used as well as nifty ways that they can minimize the need for watering some vines, resulting in heartier vines and less wasted water. We stopped by a field of chickens where they collect about 4000 eggs each day to be sold and used for hotel and restaurant guests. 
After the tour, we stopped at Eagle Encounters, a raptor rescue facility located on the Spier property. Beyond raptors, there were also rescued snakes, iguanas, owls, and other birds.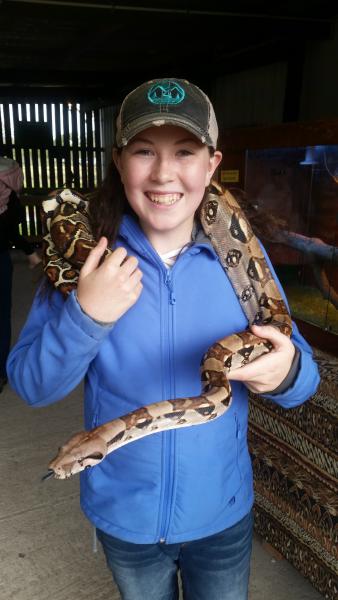 Next we picked up our pre-ordered winter picnic. There was easily enough food for a family of 6:  a bottle of wine, chicken, brie, bread, salads, olives, hummus, and cookies. Due to the cool temperatures and the rain that had now arrived, we enjoyed our picnic inside by their fireplace, complete with hot soup and vouchers for complimentary hot chocolate.