Before we left on our trip, one of my travelers told me that Morocco was easily the most photogenic place he had ever been. In fact, about two weeks before we left, I heard this multiple times from multiple people. The weird thing is that when we got there, I didn't feel that way at all. I was expecting everything to be pristine and beautiful and that is NOT Morocco. Perhaps it is the curse of the Instagram influencer that every photo you see of Morocco online looks perfect. The baseline colors of Morocco are a dusty, muted red and tan. Parts of Morocco are gritty. It is the splashes of color that make Morocco so photogenic. Stained glass windows in the medina of Marrakesh, doors painted a shocking blue in Essaouira, a woman wearing a bright green abaya while exploring the docks with her husband, the exquisite tilework, the color of the Sahara sands at sunset --- these are the things that popped out in photos.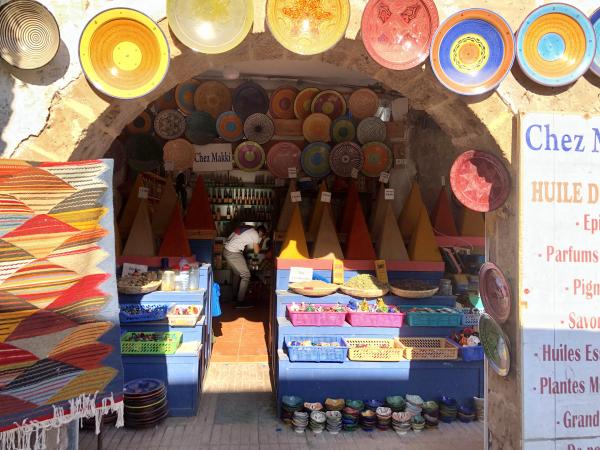 Some of these things I didn't realize were so vibrant until I looked back at my photos that night. At first, I judged myself for not fully seeing the beauty at the time the photo was taken. After a few days, I realized this was likely because the medinas are so overwhelming with people, donkeys and mopeds flying by at breakneck speed. There were moments where I saw something intriguing, got a super fast shot off on my iPhone and moved on before getting run over or heckled by a souk owner.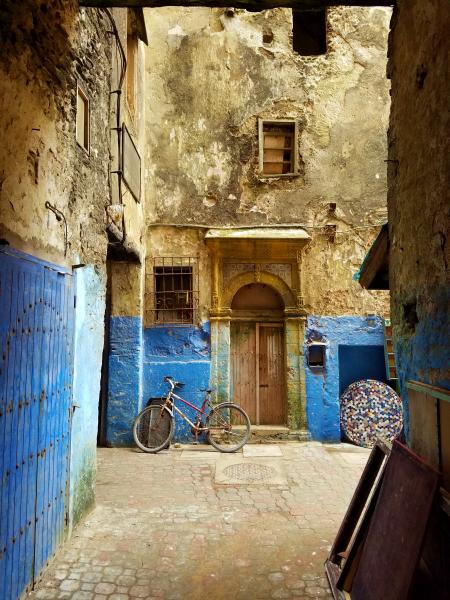 There is a bit of combat photography occurring in these instances. It's all very exciting, but I did crave more quiet moments to be with the beauty and absorb it. I did find those opportunities, mostly when allowing myself to get lost in the medina streets and finding a dead end. Those streets were devoid of Instagram influencers and pushy souk owners selling their wares. On those dead ends, you might find just an old woman standing in front of an ancient, weathered blue door. Those are the moments to smile and say hello and not take the photo.