I had heard varying things about Marrakesh from friends and clients who had been there before. People either hated it or loved it. Those that hated it commented that it was touristy, and they felt harassed by souk owners to buy things, also that the medina is overwhelming, loud and exhausting. Those that loved it, stated that it's an experience in and of itself, that it shows the diversity of Morocco and has spots of hidden beauty. I found both perspectives to be accurate. I really didn't do any shopping in Marrakesh because I was saving that for Essaouira, which I had heard was laid-back and had souks with set prices. So I didn't encounter many souk owners and didn't have the opportunity to feel harassed.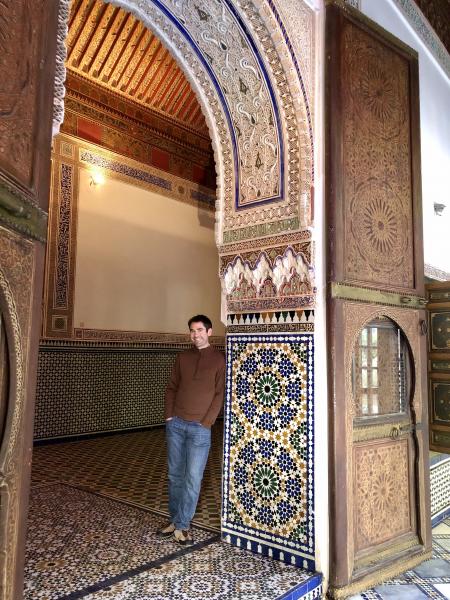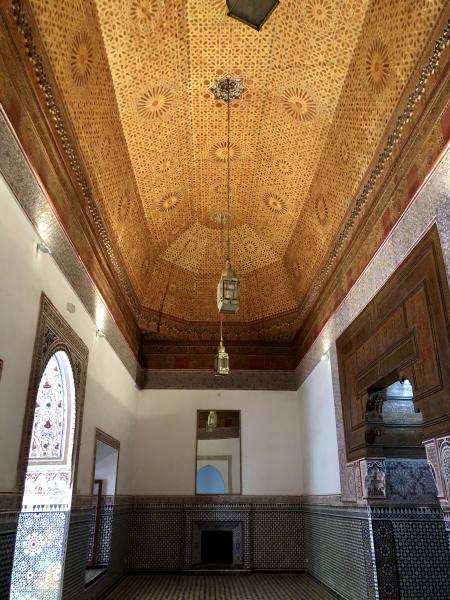 In Marrakesh, Ian and I spent most of our time in the medina, being lost, which was great. We stumbled upon a couple of great restaurants, explored Bahia Palace and walked and walked and walked. We did a lot of watching and we escaped back to our riad several times a day to rest and recharge. Hot mint tea was always awaiting in our riad.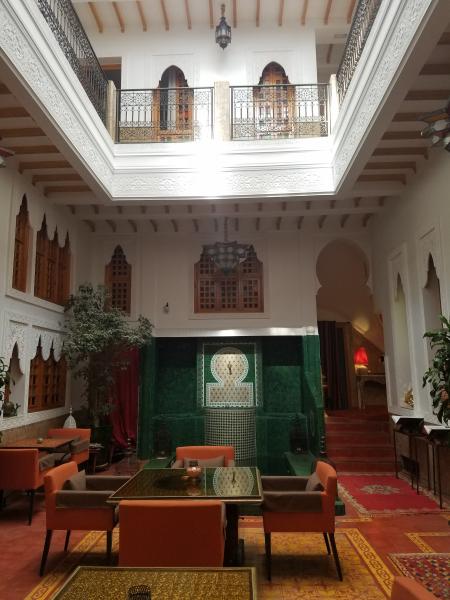 The main square (Jemaa el-Fnaa) would come ALIVE with people at about 6 PM each day. From about 6-9 PM, the square was full of locals walking about, buying goods sold on the streets and listening to live music. Every time we would stop for a minute to look at something, listen to music, etc., we were immediately ushered to the center of the event and then asked for huge amounts of money. That got old really quickly, and it made it so that we couldn't every really enjoy ourselves in Marrakesh.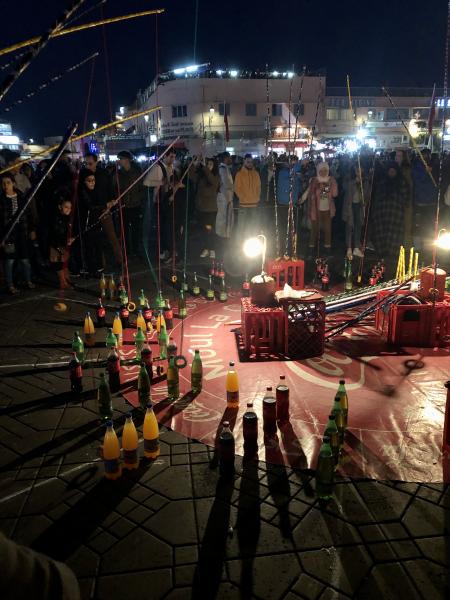 On the last morning of our trip, we went to check out the snake charmers in Jemaa el-Fnaa Square. We got three quick photos and were asked for money, which we expected. For two minutes of interaction, I gave the snake handler $5. He acted outraged and demanded more. We walked away. I realized it was an act on his part, in order to make more money and I didn't begrudge him the right to try to make a better wage for his work. But the downside of this is that is colored my memory and perception. Instead of having a positive memory of the experience, I had a slightly negative memory. And that was my perception of Marrakesh overall, and to some degree, of Morocco overall. This happened over and over again, so that almost every interaction we had with Moroccans was the same version of this. We had some reprieve wile trekking in the mountains, but the rest of the trip was highlighted by this tension.