Medinas in Morocco vary from city to city, but share a few of the same characteristics. Chiefly, they are the oldest parts of the city encircled by stone walls. Built prior to colonization, they feature narrow winding streets great at getting tourists hopelessly lost. During the day, their streets are primarily wandered by tourists. Come 6 o'clock, the medina streets are packed with locals buying food for dinner, going out to be seen or meeting with friends.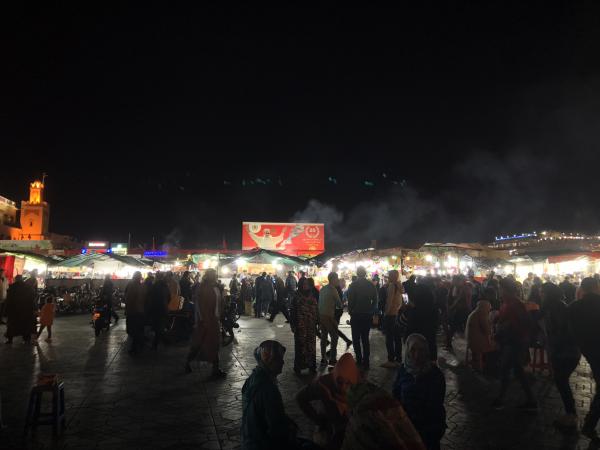 Every medina has its own vibe. The medina of Marrakesh is famous for the Jama El f'na Market – a large open square where vendors hawk their wares. It's also famous for being overwhelming. The first few hours in Marrakesh, we definitely felt this. We were immediately lost in the labyrinthine alleys with souk owners calling for us to just come in to see what they offered. We quickly learned a few skills for surviving the medina:
Don't enter a souk (market stall) unless you intend to buy something. Browsing without buying isn't done easily in Morocco. Get ready to buy something and get ready to haggle on price.  It's just how things are done here.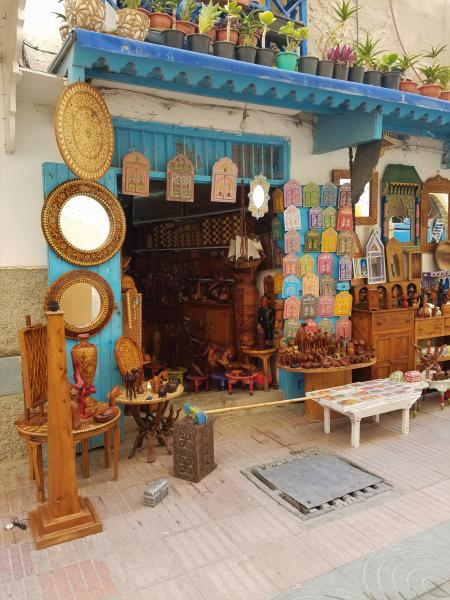 You will get lost in the medina. To find your way around, keep walking and you'll eventually get somewhere you recognize. To get somewhere faster, load Google Maps on your phone before you leave your riad and follow that. If you are lost and have no hope left, get ready to lose a good amount of money in the interim, allow one of the many people asking, to guide you out of this mess. But, when you offer them a dollar or two for their services, they are going to ask for ten dollars. Stand firm: we all know ten dollars is too much to pay for 30 seconds of walking someone to Jama El f'na square (guess who made THAT mistake!?)
You're probably NOT going to get hit by the motorcycles zipping by six or seven inches from you. Walk with purpose and do not change direction unexpectedly. Moroccans are masters of riding their motorcycles as fast and precise as humanly imaginable. The secret reason why no one drinks alcohol – it would be destruction in the medina streets.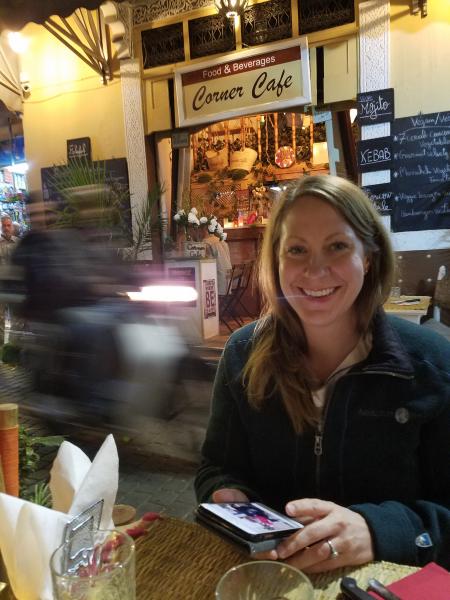 Relax and enjoy it! It's supposed to be loud and smelly and wonderful and exciting and overwhelming.