One of the greatest surprises of our trip was our affinity for the cuisine of Morocco. Upon arrival, we had dinner at our riad in Marrakesh and were floored by the flavors we encountered.  Morocco is probably best known for its tagine. Tagine technically is a ceramic dish used to slow cook a stew over open fire (historically). While the two-piece ceramic cookware is still used today, the open fire has mostly been replaced with electric or gas ovens.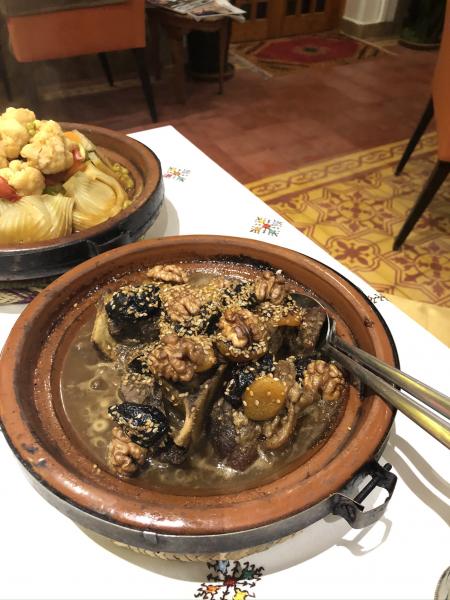 What makes tagine so delectable is the super tender meat and/or veggies, slow cooked for hours at low temperatures as well as a spice blend that can include turmeric, cumin, coriander, cloves, paprika, cinnamon, cardamom and saffron. It's a simple but very satisfying dish that comes in many iterations – lamb, kefta (meatballs), chicken, beef – even camel and goat.  Tagine is on EVERY menu in Morocco. In fact, a menu will normally include 3-4 different types of tagine, a couscous dish and kebabs.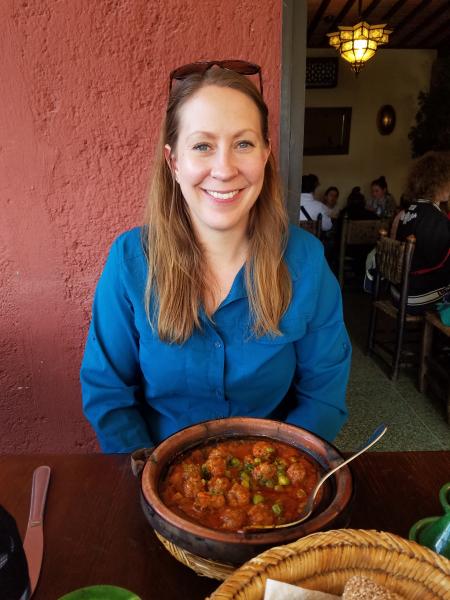 What isn't on many menus in Morocco? Alcohol. Especially in restaurants inside the medina, beer and wine are hard to come by. That's because the medinas are the more culturally conservative parts of the cities. Outside the medina walls, you'll find more restaurants serving beer and wine. We had good luck being served wine with dinner at our riads, but it was understood that this was a bit hush-hush.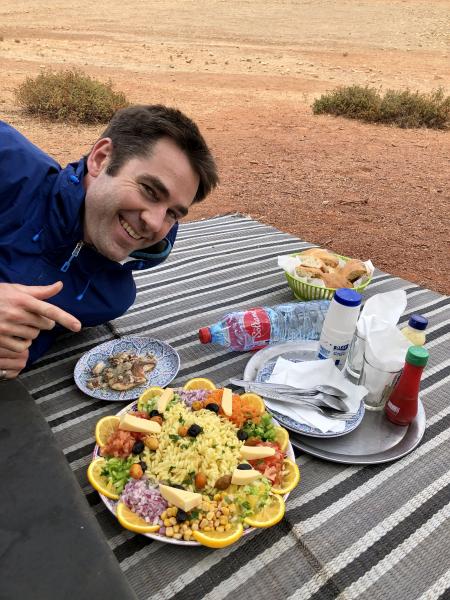 What I found particularly interesting is that Morocco produces some excellent wines. I would have loved to taste more of them, but they are hard to find without expressly seeking them out. The ones we were lucky enough to encounter were fantastic. I have dreams now of leading wine tours in Morocco or starting a business to import Moroccan wines to the US. A relatively untapped market, in my mind.