I've touched on Souks a bit in other posts, but wanted to address shopping in a separate post as it's often an integral part of the travel experience in Morocco. Souks are small stalls within medinas that sell any number of items. Morocco is famous for rugs, lamps, silver jewelry, leather goods, slippers, argan oil, perfumes, olives, spices, colorful tagine pots, tea sets, scarves and henna tattoos.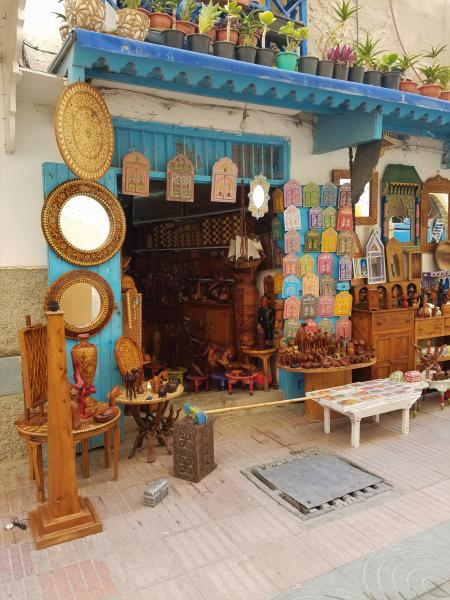 Souk owners run the gamut, but tend towards wanting to pushily make the sale at all costs. I found that just entering a souk was game-on for getting sold something I wasn't sure I wanted. Same goes for just strolling by a souk. The American art of "just browsing" or casually window shopping without buying didn't go over well in Marrakesh. It was definitely more well-received in the more laid-back beach town of Essaouira.  There, I could tell the souk owner I was just browsing and they would generally leave me alone. 
Once I asked the price of something, it was game-on. The souk owner expected us to eventually come to an agreement on me buying it. I used to be an excellent haggler when I lived in Guatemala, but it has been many years and I have lost my joy for it. Haggling is an official part of the buying experience in Morocco. It's hard when you don't speak French, Arabic or Berber to be fluid with those negotiations. Eventually, I realized there were a few souks in Essaouira with posted prices for their goods and I ended up buying almost exclusively from them. I found exactly what I wanted, the souk owners weren't pushy at all and I walked out with twice the number of goods I would have otherwise.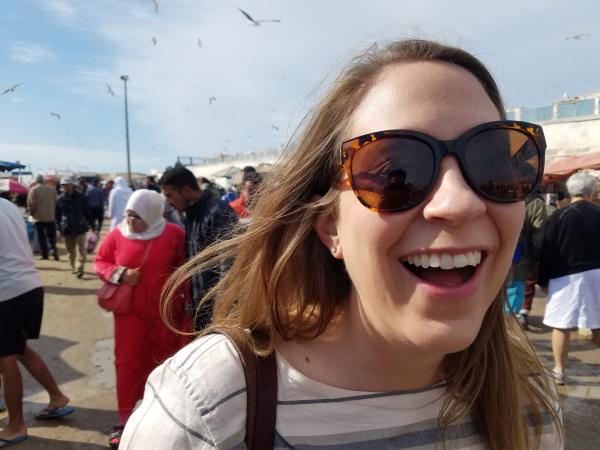 I would say that I failed at the art of haggling in Morocco, but that I enjoyed the laid-back experience of shopping in Essaouira. The surf vibe of Essaouira really lends itself to browsing souks slowly. I could easily spend another few days there, recovering from the hectic nature of Marrakesh.