When Ian and I travel, we tend to find ourselves trekking for at least a few days out of it, if not the entire time. We both love backpacking and get to do it frequently since we live in Montana. I have always been intrigued by the Atlas Mountains. The idea of having mountains in Africa high enough to ski on floors me. Unfortunately, we couldn't make the entire itinerary a trekking trip, but we were able to devote three days to it. 
We worked with Aztat Treks for this part of the trip. Mohammed Aztat is one of the most famous trekking guides in the Atlas and now runs a well-known trekking outfitter. Our guide, Hossain, picked us up at our hotel in Marrakech for the short drive to start the trek. We started our hike climbing a gentle grade out of the valley to crest a small pass where we stopped for lunch. Our muleteer/cook prepared a lunch that was so fresh and delicious, it was hard to believe it was packed on the back of an animal. If this was what was in store for food for the next three days, we were excited and ready!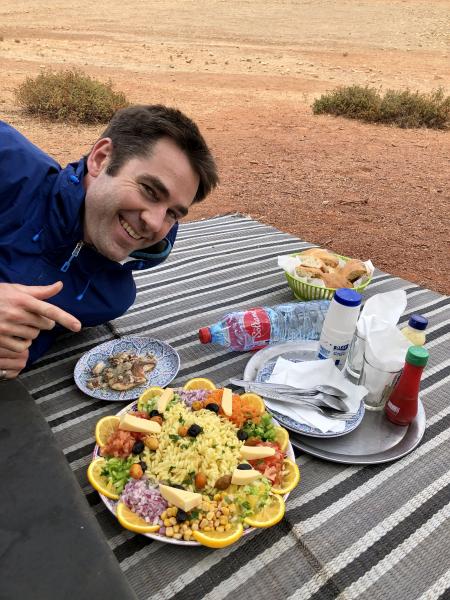 We made our way to the village gite for the evening. A gite is a traditional Berber-style mud-brick building. Berber families in the Atlas Mountains often have two to three rooms in their gite (house) that they don't use, so they rent them to trekking outfitters to use. It's halfway between a guest house and a homestay experience.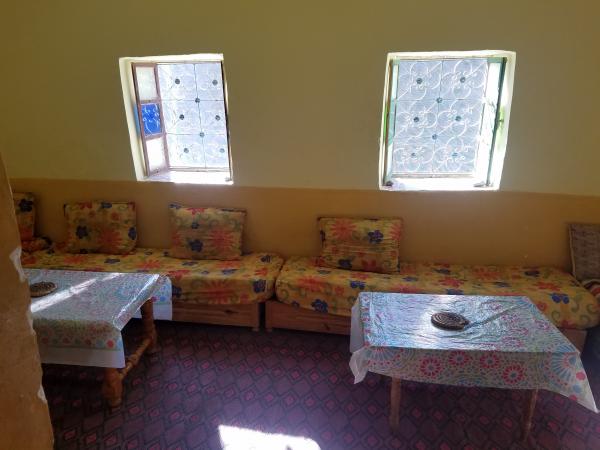 The next day, we hiked up a beautiful valley and stayed in a village at the base of a massive mountain, covered in snow. A brand new road was being built up the middle of this valley, which will likely ruin any future hiking experiences there, but give the local communities much better access.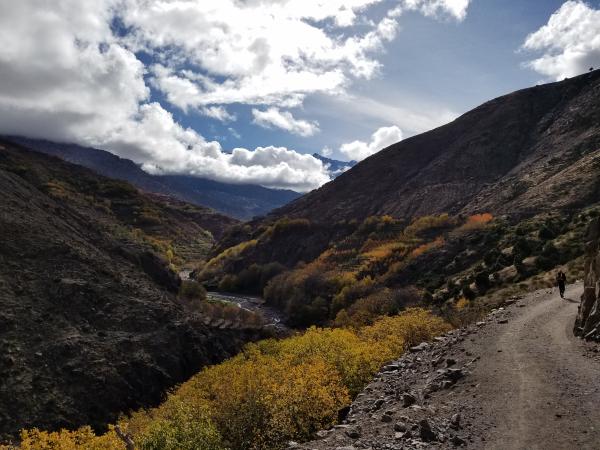 On our final day, we hiked in the pouring rain all day to the top of what I suspect is a beautiful mountain pass and down into Imlil. It was also Ian's 45th birthday. I was a bit sad that our views were completely obstructed and that I was soaked with rain, but grateful to spend a night in a nicer guesthouse in Imlil.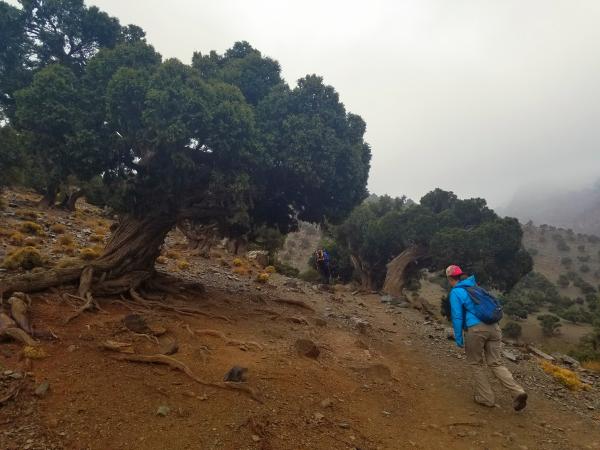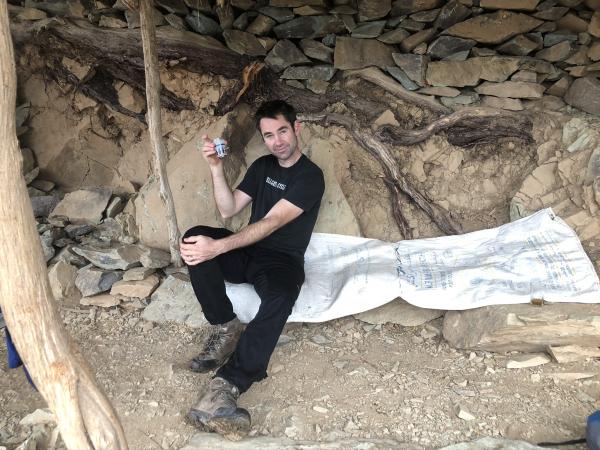 I'll be back for the Atlas Mountains someday. Next time, we will be there to ski or do one of the longer 6-12 days treks. A great little taste to whet my appetite!